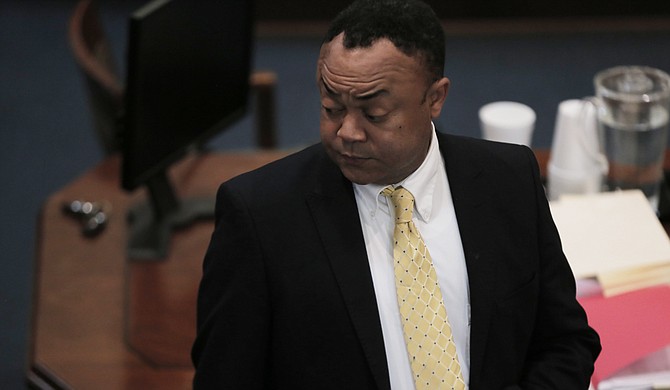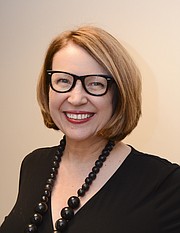 What a year. In addition to the stunning presidential election of an openly racist and sexist man who quotes Russian dictator Putin on Twitter against people who dared vote against him, and the jarring loss of so many icons like Carrie Fisher, 2016 has seen a depressing pile of messes right here at our front door in Jackson.
From my office downtown, I literally look down on the Hinds County Courthouse, where Hinds County District Attorney Robert Shuler Smith is on trial as I type for allegedly violating the law when trying to help accused drug dealer and fraudster Christopher Butler get out of prison. I can see the windows of Smith's offices on the top floor of the courthouse—a small office where I spent hours talking to him a few years back when he had decided to pursue a murder case supposedly involving prominent local officials and police officers.
Those officials, Smith strongly believed then, were part of a conspiracy to cover up how the Nov. 14, 1995, murder of Jackson police officer R.J. Washington actually occurred. He was investigating who might be involved in the murder and then the cover-up, including then-Mayor Frank Melton and a man named Sherrod Moore. Smith was passionate and convincing about the strength of his re-opening of the cold case then ... until he suddenly wasn't anymore.
I was in Judge Swan Yerger's courtroom in 2009 when the judge dropped the new charges because Smith's prosecutorial team, after indicting Moore twice, could only produce one witness who said Moore told him he killed Washington. Suddenly, the conspiracy had vanished into thin air.
I think of that time as we hear now about the district attorney, now in his third term as the county's lead prosecutor, weaving a conspiracy case involving the attorney general's office, the Mississippi Bureau of Narcotics, and a number of black and white judges who are very different in temperament. You might call some of them liberal and others conservative and be spot-on. The idea seems to be that, in various ways, all these folks did things to convict Christopher Butler wrongly for two completely different crimes—for illegal drugs in 2011 and, much more recently, for allegedly committing wire fraud and embezzlement at a mattress business where he worked.
What is not clear, at all, to me is (a) where is the real evidence of this loose conspiracy against Butler and why hasn't it gone public way before now and (b) why in the world does this odd group of people on the left and the right want to work together both against Butler and now against Smith for trying to help him beat bum charges?
I'm not saying Butler or Smith are guilty of anything—that's up to the courts to decide—but you can say that I'm not convinced that AG Jim Hood, Judge Jeff Weill, Judge Tomie Green and Judge Melvin Priester Sr., among others, all got together to do these two men wrong. I look forward to being proved wrong if that is, in fact, true. If so, bring the evidence.
But the smoke and innuendo around this case and about that mix of people wanting to stick it to two black men, one prominent and one not, just doesn't ring true to me, yet. And so far, I'm not sympathetic at all to the argument that Smith should choose the shadowy methods he is accused of using to try to get Butler, and perhaps another man he's known for a long time, off charges. I sure don't believe that a three-term district attorney has to resort to sneaking around to prove that a man is innocent in two separate cases and of different crimes. He could have made the evidence public and use the court of public opinion to show the malfeasance if it exists.
Most of you know that I don't dig the drug war and mass incarceration, not to mention over-policing. But we all need to consider the big picture as we look to fix our broken criminal-justice system in Hinds County—which has a long history of corruption, bribery and treating different criminals differently, depending on who they know and their perceived power.
That history, left unchecked, culminated in the bribe that long-term (and rather Teflon) former district attorney Ed Peters offered Hinds County Circuit Judge Bobby DeLaughter in the Dickie Scruggs saga. DeLaughter went to prison, and Peters got immunity in that less-than-poetic way things often work out locally.
I saw the disparities in our system up close when I investigated Frank Melton for years, spending time with him, young men he claimed to be helping and those he wanted jailed. To say he pushed a double standard is an immense understatement.
Oh, and he often accused cops of conspiracies, too, especially against him.
Either an accused criminal was with Melton, or he wasn't. If he was what many called a "Frank's boy,"f he got special treatment, and the TV exec-turned-mayor would go to the ends of the earth to keep that young man out of jail and prison, often settling him into his own gun-filled home. If you were a perceived enemy accused of the same types of crimes, though, like those associated with the so-called Wood Street Players, Melton would do everything in his power to convict you.
The sad part was that many of those young men weren't very different; they had similar difficult backgrounds, and all made bad mistakes. They didn't deserve to be treated so differently, and it sent exactly the wrong message for a prominent official to set such public double standards.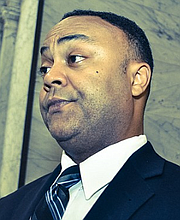 An archive of reporting on controversies surrounding Hinds County district attorneys, present and past.
I fear the same thing with Smith now. For whatever reason, he wants Butler out of jail and no charges outstanding against him. He is accusing judges and law enforcement of framing him for reasons that are fuzzy at best. Not to mention, Smith's actions could cause public fears that Peters was telling the truth about Smith as he was about to take office. In the Dickie Scruggs net, the FBI caught the former DA on tape indicating that the new DA in Hinds might be willing to fix cases. Whether it was true or not, perception, public trust and transparency matter.
It will be a tough slog, but we need confidence and accountability in the Hinds criminal-justice system again. The public needs to know that the top prosecutor will ensure that the accused get fair jury trials—which Butler deserved a long time ago—and not operate in the shadows on behalf of certain people, thus eroding public trust.
If Smith has real evidence that proves a conspiracy against him, Butler or others, he needs to lay all evidence out clearly for the public to judge, or shut up about it. None of us has time for conspiracy mongering.
Support our reporting -- Follow the MFP.