Politics
"Gov. Tate Reeves has done precisely the wrong things to quell this virus. He could have led his party and supporters in Mississippi instead of sheepishly kowtowing to the extremists."
Politics
Dr. LouAnn Woodward, vice chancellor for health affairs and dean of the School of Medicine at the University of Mississippi Medical Center, called on Gov. Tate Reeves to reinstate the ...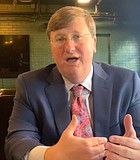 Politics
Mississippi Gov. Tate Reeves is using his state budget proposal to appeal to a conservative voting base. He's proposing a new $3 million "Patriotic Education Fund" because he says young ...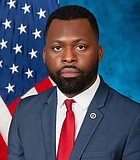 Politics
"With strong progressive Black female political figures such as Vice President-elect Kamala Harris and Stacey Abrams leading the way, Black women are poised to take this new decade by storm."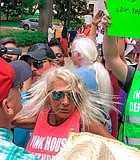 City & County
Mississippi's capital city has repealed a year-old local law that sought to restrict noise levels outside the state's only abortion clinic by limiting amplified sound and banning protesters from approaching ...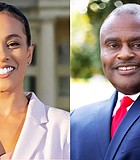 City & County
The special election to the City of Jackson's Ward 2 council seat will proceed to a runoff after no candidate met the 50% vote majority required to win in the ...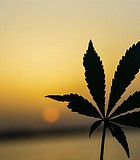 Politics
The Mississippi Supreme Court is setting deadlines for attorneys to file arguments in a mayor's lawsuit that questions the legitimacy of the medical marijuana initiative that voters approved by a ...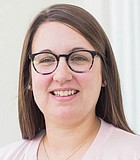 City & County
People seeking building permits in Jackson can now do so online with a new platform Jackson's Department of Planning and Development developed.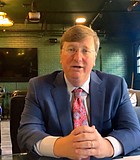 Politics
Mississippi Gov. Tate Reeves said Monday that the state should phase out its individual income tax by 2030 to attract new residents and businesses that could boost economic growth.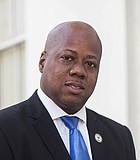 City & County
With Joe Biden and Kamala Harris projected as the winners of the Nov. 3 U.S. presidential election, members of the Jackson City Council Tuesday congratulated them and urged for unity ...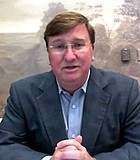 Politics
Gov. Tate Reeves signaled today that he would refuse to participate in a nationwide lockdown if the incoming Joe Biden administration called for such a measure, promising instead defiance and ...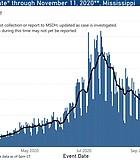 Politics
Mississippi's brief reprieve from the rest of the nation's dire wave of COVID-19 is now firmly over, with last week's early warning signs replaced with blaring sirens out of schools, ...
Politics
Rep. Price Wallace of Mendenhall apologized Wednesday for a social media post advocating secession from the United States after Democrat Joe Biden became president-elect.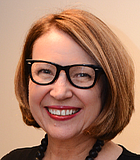 Editor's Note
Donald Trump is just one man. The real threat is the terrifying number of Americans who dote on him no matter what he does. His supporters are often described as ...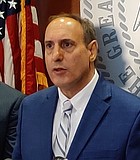 Politics
Dr. Paul Byers sat down with the Jackson Free Press on Nov. 4 to discuss the Mississippi State Department of Health's approach to the COVID-19 crisis, now in the early ...
Previous Next