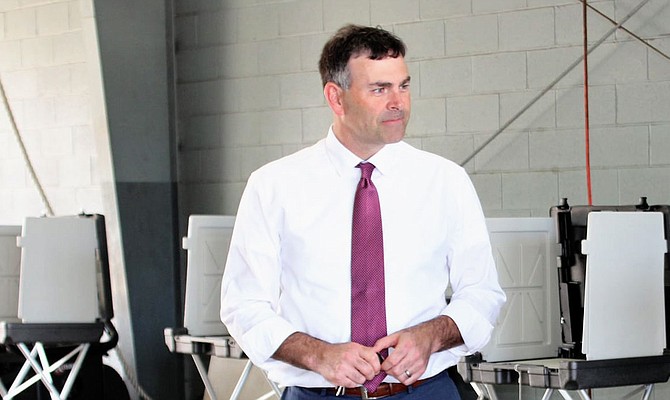 Politics
Mississippi's top elections official says he thinks people are doing a "hatchet job" on him over comments he made in ...
April 16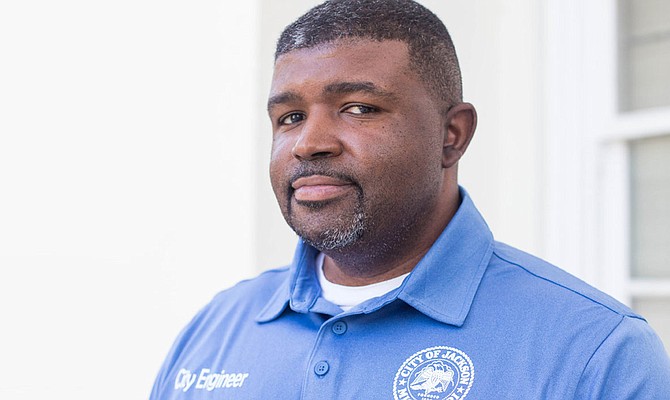 City & County
Water production at the O.B. Curtis water treatment facility will get a boost after the City of Jackson spends $1,223,990 ...
April 15
Health Care
The Centers for Disease Control and Prevention placed a pause on Johnson & Johnson vaccinations this week across the country ...
April 14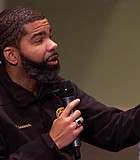 City & County
A guaranteed income, a youth center, a focus on mental health and better engagement with federal help are some of the ideas that emerged from a recent special Jackson City ...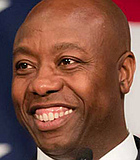 National
"(U.S. Sen. Tim Scott's) statement that "America is not a racist country" sent shrapnel flying all over America, but it was intentional and targeted. He was speaking to his party's ...
Editor's Note
"You don't destroy hope and safety of generations of young people with threats of being burned at a stake for flirting, with the state's largest newspaper announcing it in advance ...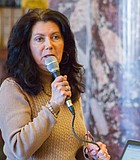 Politics
Mississippi lawmakers grabbed national headlines this year by banning transgender athletes from competing on girls' or women's sports teams. They walked away from some other divisive issues during their three-month ...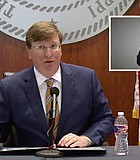 Politics
Today, Governor Tate Reeves signed Executive Order 1551. This order will go into effect at 5 p.m. on April 30, 2021. This new executive order repeals all prior orders.
Crime
Expanding parole eligibility in Mississippi comes with economic benefits, Rounds Consulting Group Inc. said in a March 2021 report. Currently, those incarcerated in Mississippi cost the state $14,600 per year ...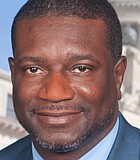 Crime
Thousands of incarcerated Mississippians will soon become eligible for a parole hearing after Gov. Tate Reeves signed the "Mississippi Earned Parole Eligibility Act" into law this Thursday.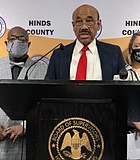 Politics
Residents of Hinds County experienced financial impact of the COVID-19 pandemic can now benefit from $7 million in federal rental aid, the Board of Supervisors announced Tuesday, April 20.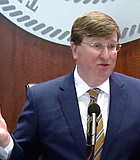 Politics
Mississippi Gov. Tate Reeves faces a Thursday deadline to act on a bill that could make more inmates eligible for the possibility of parole in a state with one of ...
Politics
The state of Mississippi is stepping in to oversee finances in a school district in one of the nation's poorest counties, which has been adjusting in recent years to consolidation.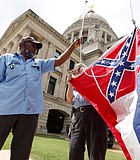 Politics
People are now looking to bypass the Mississippi House and Senate by proposing initiatives to expand Medicaid, authorize early voting and reconsider the state flag design.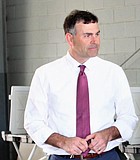 Politics
Mississippi's top elections official says he thinks people are doing a "hatchet job" on him over comments he made in a television interview about "woke" and "uninformed" voters on college ...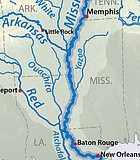 Politics
A coalition of conservation groups is suing the U.S. Army Corps of Engineers over a massive flood-control project in the south Mississippi Delta they say was hastily approved in the ...
Immigration
A letter to President Joe Biden is demanding action to address the plight of immigrant workers in the wake of the August 2019 federal raid of food-processing plants in six ...
Politics
The Mississippi Supreme Court is set to hear arguments Wednesday in a lawsuit that challenges the state initiative process and seeks to block development of a medical marijuana program.
Previous Next