Food
R U Hungry delivers food to the homeless every week.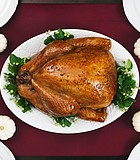 Food
Jackson metro restaurants are offering all sorts of food options for the family-focused holidays, including specialty items and take-home meals.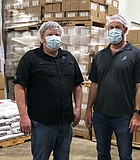 Food
Jeffrey Reed is part of the second generation of his family to own and operate Reed Food Technology. His father, R.J. Reed, started the spice-blending business in 1995.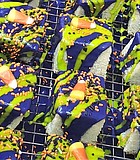 Food
In the Jackson area, rolling into October means that many of our favorite local shops are offering a number of tasty Halloweeny treats. Review the following list of a few ...
Drink
Elizabeth "Betsy" Breunig, who works as a bartender for The Apothecary at Brent's Drugs, created her own signature cocktail, which she dubbed the "Elizabeth Brooks Brewning," named after herself. The ...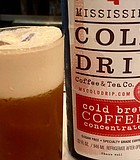 Food
I worked backward to create this "coffee sour." I knew exactly how I wanted the cocktail to look in its glass: I imagined a dark chocolate, coffee color in a ...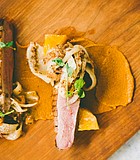 Food
Whether you follow the recipe at home or come to Elvie's and ask for the duck special, I am confident this dish will delight.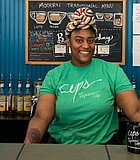 Food
On Friday, Sept. 25, Leigha Ellis spoke with the Jackson Free Press to discuss her experience as a barista and what Cups offers this fall season.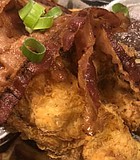 Food
Whether you are presently searching for a caterer for an upcoming occasion or you are just browsing to learn of the catering options local to the Jackson metro, know that ...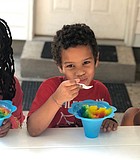 Food
In 2015, Jeremy Harper and Sedrick Johnson took their cooperative skills to a new level by founding a business together, Crunchtime Concessions, which is most widely known for its shaved ...
Food
When Kenya MomPremier began a family, she knew she wanted to provide them with the same fresh produce she had enjoyed as a child.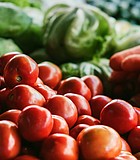 Food
Summers in Mississippi often mean sweltering heat, but we Jacksonians know that summer also serves as the peak of farmers market season.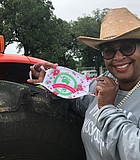 Food
Canning and paperwork make for many a late night for Cindy Ayers-Elliott, Foot Print Farms' founder. But the daily business of growing and getting fresh vegetables to folks who need ...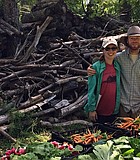 Food
Three days a week, the farmers of The Garden Farmacy climb out of bed early in the morning and step through the fields, knives in hand, to harvest the produce ...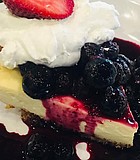 Food
While Jon Lansdale never had formal culinary training, his appreciation for cooking provided the drive he needed to make his restaurant, Crazy Cat Eat Up, a staple in the Jackson ...
Previous Next