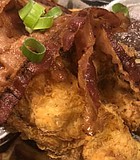 Food
Whether you are presently searching for a caterer for an upcoming occasion or you are just browsing to learn of the catering options local to the Jackson metro, know that ...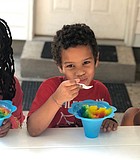 Food
In 2015, Jeremy Harper and Sedrick Johnson took their cooperative skills to a new level by founding a business together, Crunchtime Concessions, which is most widely known for its shaved ...
Food
When Kenya MomPremier began a family, she knew she wanted to provide them with the same fresh produce she had enjoyed as a child.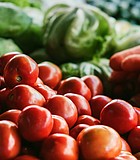 Food
Summers in Mississippi often mean sweltering heat, but we Jacksonians know that summer also serves as the peak of farmers market season.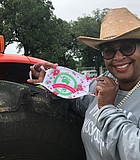 Food
Canning and paperwork make for many a late night for Cindy Ayers-Elliott, Foot Print Farms' founder. But the daily business of growing and getting fresh vegetables to folks who need ...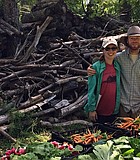 Food
Three days a week, the farmers of The Garden Farmacy climb out of bed early in the morning and step through the fields, knives in hand, to harvest the produce ...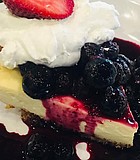 Food
While Jon Lansdale never had formal culinary training, his appreciation for cooking provided the drive he needed to make his restaurant, Crazy Cat Eat Up, a staple in the Jackson ...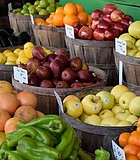 Food
Doris Berry Farmers Market, a local whole food—and woman-owned—institution in the greater Jackson area, has been active for about seven decades.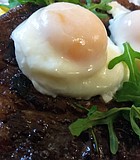 Food
As we prepare for Mother's Day, we may not be able to take Mom out for Sunday brunch, but we can always bring brunch to her as thanks for all ...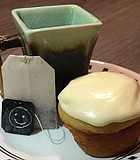 Food
If you are a fellow tea lover who also has a bit of a sweet tooth at times, tea-infused cupcakes are easy to make, taste like your favorite blends and ...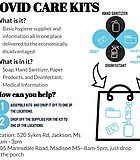 Cover
The Jackson COVID-19 Community Food and Aid Coalition is a collaboration of local groups that formed a food dispatch and delivery service to support the most vulnerable residents in Jackson, ...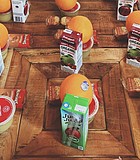 Cover
While we are collectively concerned over what COVID-19 means for the immediate future, locally and globally, Jacksonians with surrounding businesses and organizations are standing together, working hard and endeavoring to ...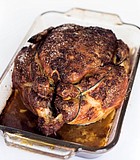 Food
Not too long back, a dear friend would take me out to eat at this food joint over on Pico Boulevard in downtown Los Angeles. I have since used its ...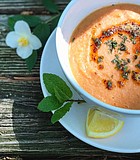 Food
This delicious red lentil soup, called mercimek çorbası in Turkish, is popular throughout the Middle East.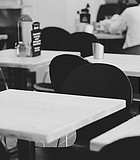 Food
The Mississippi State Department of Health (MSDH) now recommends that all restaurants and bars suspend dine-in service in order to help slow the spread of COVID-19, effective immediately. This decision ...
Previous Next