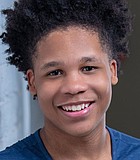 Music
The Mississippi Jazz Foundation named Jeffrey Cornelius, a senior at Murrah High School, as the up-and-coming artist of the year during its 16th annual Night of Musical Artistry at Duling ...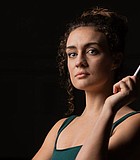 Theater
The opening nights of the Hearth & Mantel Theatre Company's production of "The Lady With Bruce Willis Eyes" brought in a larger crowd than the troupe anticipated.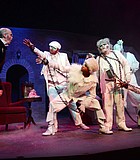 Theater
New Stage Theatre presents regular showings of "A Christmas Carol - A Ghost Story of Christmas" starting Dec. 5. The family-friendly performance features a swirling chorus of characters who dance ...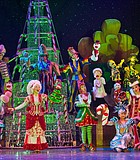 Theater
"Cirque Dreams Holidaze," a multimillion-dollar circus-like show that centers around the sense of wonder surrounding the holiday season, is coming to Thalia Mara Hall on Dec. 9.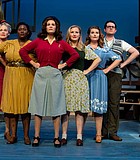 Theater
For New Stage Theatre's 54th season, the company is putting a focus on plays with a literary bent. New Stage started off with "Into the Breeches," a production that follows ...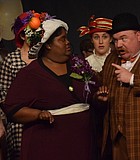 Art
Black Rose is performing the musical "The Music Man" Aug. 2-4 and 8-11. The theater's performance will be more stripped down than some other versions, says director Joshua Harris.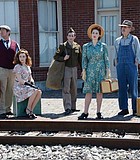 Art
"Bright Star" by Steve Martin and Edie Brickell, which takes place in the 1920s and 1940s, is loosely based on the legend of the "Iron Mountain Baby." New Stage is ...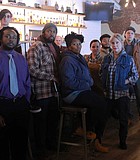 Theater
New Stage Theatre will perform Lynn Nottage's play "Sweat," a production about a group of people in a factory town who are dealing with the repercussions of a de-industrializing world, ...
Art
Earlier this year, parade cofounder Malcolm White asked her if she could give he and the other organizers a date for when the Sweet Potato Queens would be part of ...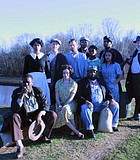 Art
The Great Flood of 1927 affected many cities in Mississippi, including Greenville, the setting of New Stage Theatre's production of Marcus Gardley's "Hell in High Water."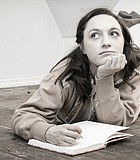 Art
"The Diary of Anne Frank" is at New Stage Theatre from Oct. 23 to Nov. 4. Showtimes are Tuesdays through Saturdays at 7:30 p.m. and Sundays at 2 p.m.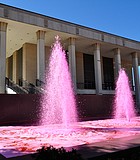 Business
The Oxford Film Festival is offering a new grant to filmmakers, Schwartz & Associates is launching a "Buddy Bear" campaign, and "Broadway in Jackson" and "Jackson Live!" are coming back ...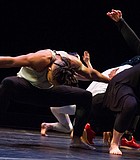 Art
On Tuesday, Aug. 7, performance troupe beheard.world will perform in Jackson for its first show on a five-city tour through cities along the Great Migration Trail, or the path of ...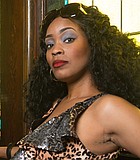 Person of the Day
New Stage Theatre will continue performances of "Sister Act" June 1-2, and June 5-9 and 12-16 at 7:30 p.m., and on June 3, 10 and 17 at 2 p.m.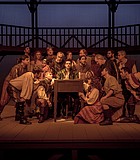 Art
A couple of weeks before New Stage Theatre begins its latest production, "Shakespeare in Love," the rehearsal area is marked with tape, noting places on the stage such as the ...
Previous Next