Art
Earlier this year, parade cofounder Malcolm White asked her if she could give he and the other organizers a date for when the Sweet Potato Queens would be part of ...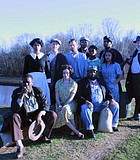 Art
The Great Flood of 1927 affected many cities in Mississippi, including Greenville, the setting of New Stage Theatre's production of Marcus Gardley's "Hell in High Water."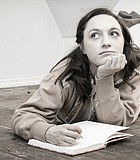 Art
"The Diary of Anne Frank" is at New Stage Theatre from Oct. 23 to Nov. 4. Showtimes are Tuesdays through Saturdays at 7:30 p.m. and Sundays at 2 p.m.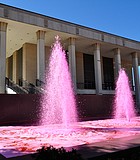 Business
The Oxford Film Festival is offering a new grant to filmmakers, Schwartz & Associates is launching a "Buddy Bear" campaign, and "Broadway in Jackson" and "Jackson Live!" are coming back ...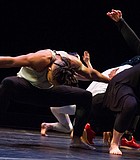 Art
On Tuesday, Aug. 7, performance troupe beheard.world will perform in Jackson for its first show on a five-city tour through cities along the Great Migration Trail, or the path of ...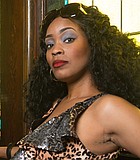 Person of the Day
New Stage Theatre will continue performances of "Sister Act" June 1-2, and June 5-9 and 12-16 at 7:30 p.m., and on June 3, 10 and 17 at 2 p.m.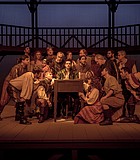 Art
A couple of weeks before New Stage Theatre begins its latest production, "Shakespeare in Love," the rehearsal area is marked with tape, noting places on the stage such as the ...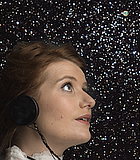 Art
In the opening scene of "Silent Sky," two sisters, Henrietta and Margaret Leavitt, gaze at the wonder of the night sky and playfully banter about their two divergent passions.
Art
We here at the Jackson Free Press like to keep our focus on local: local people, local business, local food--you get the idea. There's nothing to us more local than ...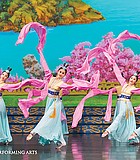 Art
Theater-goers who attend a Shen Yun performance will experience the marriage of classical Chinese dance and original orchestra works, but what people may not anticipate is a deeply embedded and ...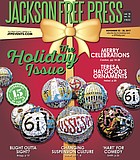 Art
Mississippi Children's Museum will host Santa Saturdays every week from Nov. 25 to Dec. 23.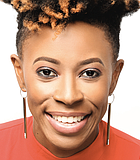 Art
Plenty of fans around the country tune in for actor and comedian Kevin Hart's TV series, "Hart of the City," each week. For the latest episode, however, Jacksonians will have ...
Theater
With Mississippi celebrating its 200th birthday this year, New Stage Theatre is paying tribute to one of the state's renowned authors, Tennessee Williams, with its production of "Baby Doll."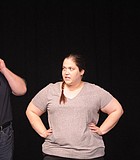 Theater
The Center Players Community Theatre's will be putting a modern twist to a Hans Christian Andersen classic in the opening play for its 17th season, "Once Upon a Mattress."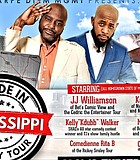 Art
Tonight, Aug. 4, at The Hideaway, Elton Pope, who is the chief executive officer of event company Carpe Diem Management, LLC, will present the "Made in Mississippi Comedy Tour," which ...