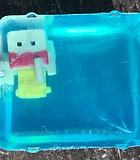 Art
Memories of her grandmother, Maxine Towner, first nudged Anisa "Max" Martin into soap-making. But, a question from her daughter set the hobby in a playful direction that dabbles into nerd ...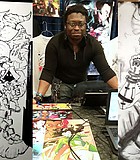 Art
For Ridgeland resident Frederick Roseman, a freelance artist and local comic creator who uses the name Kaz-Magic Studios, the concept of family has been a driving force in both his ...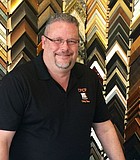 Art
Calby Boss, owner of Calby's Fine Custom Framing in Flowood, offers specialized framing, art and photograph restoration, mirror repair and more.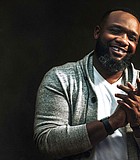 Art
D'Artagnan Winford has been an artist since he was a kid, growing up taking art classes in school and being admitted in a gifted arts program throughout middle and high ...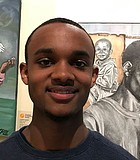 Art
Charles Rounds, a Jackson Public Schools senior attending Power APAC through Murrah High School, is among just 16 students nationwide to receive the top award, a Gold Medal Portfolio and ...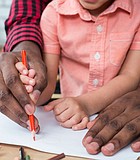 Art
Having some easy-to-do art projects on hand and ready to go is a great way to help your kids relieve stress and take control of a small part of their ...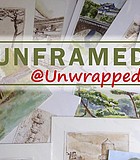 Art
Art Space 86 will host a free, pop-up art gallery event, Unframed @Unwrapped, on Thursday, Nov. 14, from 11 a.m. to 9 p.m., located at The Flamingo JXN.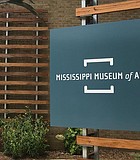 Art
If you have not strolled through downtown Jackson lately, then you may be missing out on the steady transformation of historic area. The streets beam with pride as the lights ...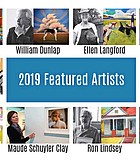 Art
Since 1992, an ambitious group of preservationists, joined together by their desire to revitalize and maintain Mississippi's historic architectural gems, have embarked on a journey to make that dream a ...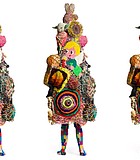 Art
The Mississippi Museum of Art will present "Nick Cave: Feat.," a survey of the renowned Chicago-based artist's work, on view in the Donna and Jim Barksdale Galleries for Changing Exhibitions ...
Art
The Mississippi Museum of Art here in the capital city puts their own Jackson flavor on the Inktober art challenge by offering 16 original prompts between Oct. 1 to Oct. ...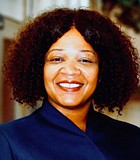 Art
Juxtaposition, by Karla L. McCullough, Ph.D. (2016)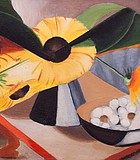 Art
Through her life, Dusti Bonge became one of the most important female artists in 20th-century American art, creating paintings, poetry, writings and more that led to her becoming Mississippi's first ...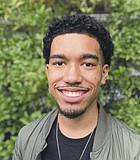 Art
At a recent "Let's Talk Jackson Art" taping, Jeffrey Caliedo unveiled his poem in honor of the late Jackson poet Margaret Walker. Hear him read it at letstalkjackson.com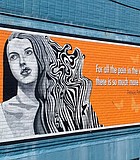 Art
Recently, A Plus Signs and Creative owner Scott Allen painted a mural on the side of Fondren Corner above Fondren Nails in Frances Fortner's honor. "I hope it brings the ...
Previous Next