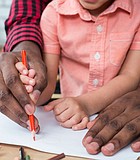 Art
Having some easy-to-do art projects on hand and ready to go is a great way to help your kids relieve stress and take control of a small part of their ...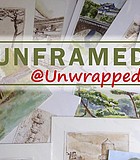 Art
Art Space 86 will host a free, pop-up art gallery event, Unframed @Unwrapped, on Thursday, Nov. 14, from 11 a.m. to 9 p.m., located at The Flamingo JXN.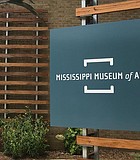 Art
If you have not strolled through downtown Jackson lately, then you may be missing out on the steady transformation of historic area. The streets beam with pride as the lights ...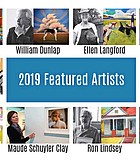 Art
Since 1992, an ambitious group of preservationists, joined together by their desire to revitalize and maintain Mississippi's historic architectural gems, have embarked on a journey to make that dream a ...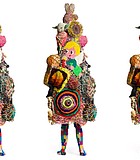 Art
The Mississippi Museum of Art will present "Nick Cave: Feat.," a survey of the renowned Chicago-based artist's work, on view in the Donna and Jim Barksdale Galleries for Changing Exhibitions ...
Art
The Mississippi Museum of Art here in the capital city puts their own Jackson flavor on the Inktober art challenge by offering 16 original prompts between Oct. 1 to Oct. ...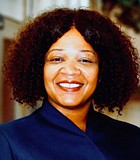 Art
Juxtaposition, by Karla L. McCullough, Ph.D. (2016)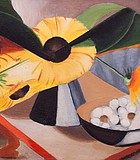 Art
Through her life, Dusti Bonge became one of the most important female artists in 20th-century American art, creating paintings, poetry, writings and more that led to her becoming Mississippi's first ...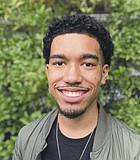 Art
At a recent "Let's Talk Jackson Art" taping, Jeffrey Caliedo unveiled his poem in honor of the late Jackson poet Margaret Walker. Hear him read it at letstalkjackson.com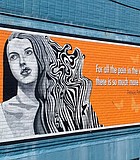 Art
Recently, A Plus Signs and Creative owner Scott Allen painted a mural on the side of Fondren Corner above Fondren Nails in Frances Fortner's honor. "I hope it brings the ...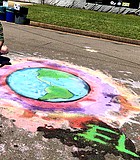 Art
While Eli Childers has been busy around Jackson painting murals for places like Coffee Prose, he has also been using another medium: chalk.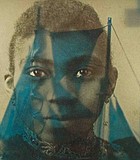 Art
The Mississippi Museum of Art is reinstalling its permanent collection, but this time, the institution is telling the story a little differently.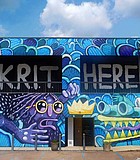 Art
Michael Roy goes by the moniker Birdcap and describes his style as a hodgepodge of motifs inspired by graffiti, world mytho-logy and Saturday-morning cartoons.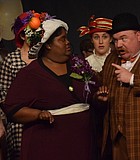 Art
Black Rose is performing the musical "The Music Man" Aug. 2-4 and 8-11. The theater's performance will be more stripped down than some other versions, says director Joshua Harris.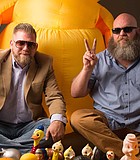 Art
The Mississippi Museum of Art will showcase Dan Magee's collection of rubber ducks, along with Allen Cotton's photos of the ducks.
Previous Next