Crime
Multiple women are accusing Jody Owens, who won the Democratic primary and faces no challenger in November, of inappropriate and sexual behavior and comments from his time as the managing ...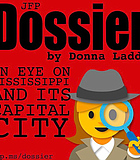 City & County
Power brokers like former Mississippi Gov. Haley Barbour and former U.S. Senate Majority Leader Trent Lott can always find a sympathetic, or least non-questioning, ear back in the Magnolia State.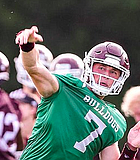 Immigration
"Y'all get all this crap in there about this damn illegal raid on these illegal aliens that stole jobs from American citizens," he lectured. "I think that really sucks because ...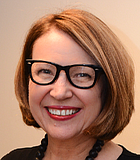 Editor's Note
"When you get into this crazy business for the express purpose of having positive impact, you make it happen no matter what and find people who share the same drive ...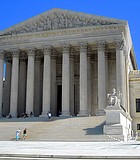 Media
The Supreme Court sided with businesses and the U.S. government Monday in a ruling about the public's access to information, telling a South Dakota newspaper it can't get the data ...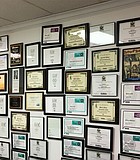 JFP
Every year, Jackson Free Press editor-in-chief Donna Ladd chooses a wide selection of the newspaper's best work to submit for awards in a variety of contests.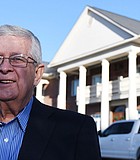 Education
Ed Meek, the man whose $5.3-million donation in 2009 cemented him as the namesake of the Meek School of Journalism and New Media at the University of Mississippi, requested over ...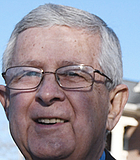 Education
It all started on Facebook Wednesday night, Sept. 19, when Ed Meek, the eponym of the School of Journalism and New Media at the University of Mississippi, posted a photo ...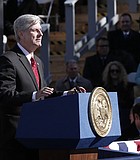 City & County
The Jackson Free Press, and its editors and journalists, have come under fire many times since we launched 16 years ago in Mississippi's capital city.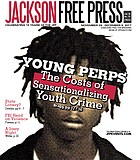 Cover
Jackson Police Department spokesman Sgt. Roderick Holmes Holmes told the Jackson Free Press that the police department's protocol for sending out mugshots to media depends on several factors, including public ...
Crime
It has never occurred to me to call up the police and ask them to stage a special "perp walk" so I can send someone to photograph someone accused of ...
City & County
I'm a journalist to find solutions for issues such as youth crime. And that means seeking the various causes first to get there. That is why the journalism in the ...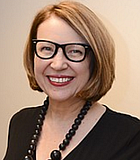 Media
JFP Editor-in-chief and CEO Donna Ladd ended the Jackson Women's March at the Mississippi Capitol on Jan. 21, 2017, with this speech about the importance of independent media.
Media
Colleges and universities are under growing pressure from Congress and campus activists to reveal financial investments made through their endowments, but most institutions are standing firm against the idea.
Media
As law enforcement agencies have come under increased scrutiny in recent years, media organizations, watchdog groups and others have become more vigilant about filing public-records requests for emails and documents, ...
Previous Next