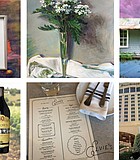 Biz Roundup
The Mississippi Museum of Art is preparing to host its 2021 virtual Art Party fundraiser on Saturday, April 17, beginning at 7 p.m. The virtual program will include jazz in ...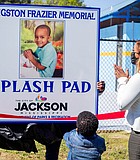 Biz Roundup
The City of Jackson Department of Parks and Recreation hosted a ribbon cutting and dedication ceremony for the Kingston Frazier Memorial Splash Pad, a miniature water park for children in ...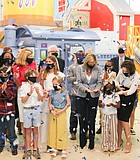 Biz Roundup
The Mississippi Children's Museum in Jackson opened its first satellite museum in Meridian on Saturday, March 27.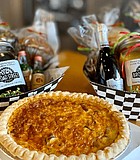 Biz Roundup
Broad Street Baking Company recently released two sets of new Easter basket sets for children, in addition to its two "Boozy Brunch Baskets" for adults.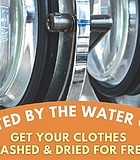 Biz Roundup
The Mississippi Black Women's Roundtable is hosting an event called "Quarters Because We Care" on Saturday, March 20, from 9 a.m. to 5 p.m. at Keway Supersudz in Jackson.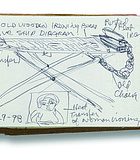 Biz Roundup
The Mississippi Museum of Art is partnering with the Los Angeles County Museum of Art to host a new exhibit called "Betye Saar: Call and Response" from April 10 through ...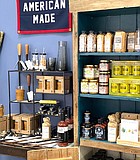 Biz Roundup
Hallie Harris, an artist who long dreamed of opening her own store, made that dream a reality when she opened The Shopkeep Co. in downtown Jackson in October 2020.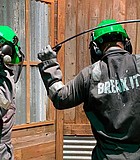 Biz Roundup
The Outlets of Mississippi recently opened a new attraction called "Break iT," which is a "Smash Room" where customers can physically smash items with baseball bats, golf clubs, hammers and ...
Biz Roundup
The Mississippi Museum of Art last week announced the winning students from the Mississippi regional competition of the 98th Scholastic Art & Writing Awards.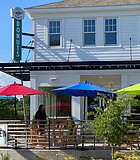 Biz Roundup
Campbell's Craft Donuts, a branch of Campbell's Bakery located at the currently in-development Belhaven Town Center, closed its doors on Sunday, Feb. 14, due to lack of business and other ...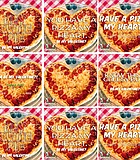 Biz Roundup
Jackson couples have plenty of options to choose from local businesses and restaurants to treat their partner to a special evening this Valentine's Day.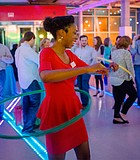 Biz Roundup
The Mississippi Children's Museum recently announced that it will hold its annual fundraiser event, Ignite the Night, virtually for 2021.
Biz Roundup
Northpark is hosting a pre-Valentine's Day event called "Galentine's Day" on Saturday, Feb. 13. The event is intended to celebrate female friendships and will feature music, a wine bar, trivia ...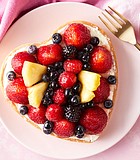 Biz Roundup
In preparation for Valentine's Day, The Fresh Market in Ridgeland is offering restaurant-style meals with heart-shaped entrees and desserts that couples can enjoy at home this year.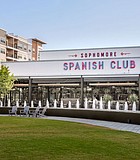 Biz Roundup
Sal and Mookie's New York Pizza and Ice Cream Joint, which opened in Jackson's Fondren neighborhood in April 2007, is moving to The District at Eastover after 14 years in ...
Previous Next