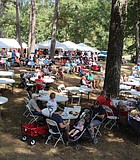 Biz Roundup
Due to the COVID-19 pandemic, Wells United Methodist Church in Jackson has cancelled its annual WellsFest events, including the Sept. 22 Art Night, the Sept. 23 golf tournament and the ...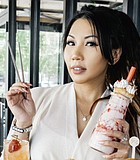 Biz Roundup
California native Rachel Phuong Le, owner of the Poké Stop sushi restaurant at Cultivation Food Hall at the District at Eastover, recently launched a new restaurant inside the food hall ...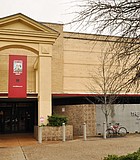 Business
As the COVID-19 pandemic continues on, so does Mississippi. Businesses across the capital city and beyond are adapting, reopening or doing whatever they can to help or become better connected ...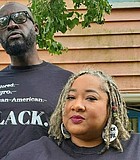 Business
Have you ever made a great comment and thought, "I should put that on a T-shirt"? Brad and Funmi Franklin have had those moments many a time and have since ...
Biz Roundup
Madison resident and professional chef David Raines announced that he is moving his restaurant, Dave's Triple B, Restaurant from its present location at 970 High St. in Jackson to Main ...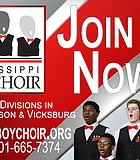 Biz Roundup
The Mississippi Boychoir is currently recruiting members for both its Jackson and Vicksburg divisions. Recruitment is open for second graders through high school seniors.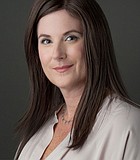 Biz Roundup
In honor of Ovarian Cancer Awareness Month in September, Newk's Eatery is preparing to launch a series of virtual events and in-store initiatives at all of its locations. Newk's is ...
Biz Roundup
Mississippi Agriculture and Commerce Commissioner Andy Gipson recently announced that work finished five months early on renovations to the Mississippi Coliseum at the Mississippi State Fairgrounds, partially due to event ...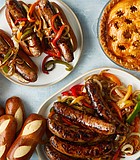 Biz Roundup
In light of the ongoing COVID-19 pandemic limiting access to restaurants, The Fresh Market recently announced a special summer cookout meal deal for August.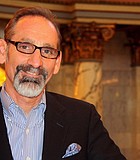 Biz Roundup
Malcolm White, owner of Hal & Mal's restaurant in downtown Jackson and founder of the annual Hal's St. Paddy's Parade, will retire as executive director of the Mississippi Arts Commission ...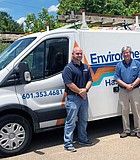 Best of Jackson
This year's Best of Jackson: Household 2020 pop-up ballot lists a number of local resources that can help you maintain your home, whatever your needs.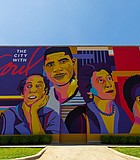 Biz Roundup
Visit Jackson will hold an official unveiling ceremony for the "JXN Icons" mural at the Old Capitol Inn on Thursday, July 23, at 6 p.m.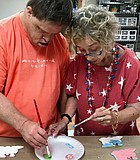 Biz Roundup
Due to the ongoing COVID-19 pandemic, The Mustard Seed, a community for adults with developmental disabilities, has made changes to its annual Christmas in July event for 2020.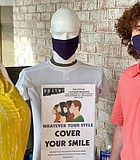 Biz Roundup
In light of the City of Jackson's recent mandate requiring people to wear masks in public, Mangia Bene restaurant group, which operates BRAVO! Italian Restaurant and Bar, Sal and Mookie's ...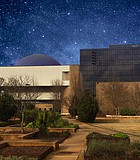 Biz Roundup
Jackson Mayor Chokwe Antar Lumumba, Deputy Director of Cultural Services David Lewis and Russell C. Davis Planetarium manager Mike Williams announced updates on the progress of the planned restoration of ...
Previous Next