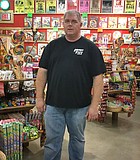 Biz Roundup
Shreveport, La., native Richard Morris brought Rocket Fizz, a California-based specialty soda and candy franchise, to Mississippi with the opening of a new store at the Outlets of Mississippi on ...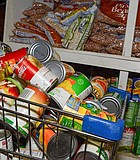 Biz Roundup
Stewpot Community Services will host a grand opening and dedication ceremony for its newly relocated and expanded food pantry, named in honor of former Stewpot Executive Director Rev. Frank Spencer, ...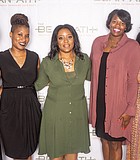 Biz Roundup
Jackson tech-based nonprofit The Bean Path recently celebrated its one-year anniversary by rewarding students from the Mississippi Coding Academy who applied for a community grant.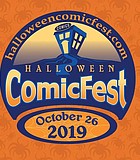 Business
On the last Saturday of every October, comic fans across the globe travel to their local comic shops to take home free comics as part of the internationally celebrated Halloween ...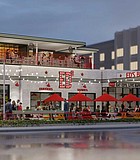 Business
Robert St. John, a Mississippi restaurateur who owns the Purple Parrot and Crescent City Grill in Hattiesburg, will begin bringing another of his Hattiesburg restaurants, Ed's Burger Joint, to Fondren ...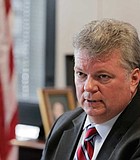 National
Mississippi Attorney General Jim Hood is joining other attorneys general across the country in an investigation of Facebook, he announced on Tuesday.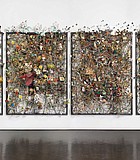 Biz Roundup
On Thursday, Oct. 24, 2019, at 4:30 p.m., The Mississippi Museum of Art will host a preview tour of its newest traveling exhibition, "Nick Cave: Feat." for media only. The ...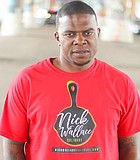 Biz Roundup
The Jackson Whole Foods Market will donate 5% of its net sales to Creativity Kitchen, a nonprofit that Jackson chef Nick Wallace founded, on Thursday, Oct. 17, as part of ...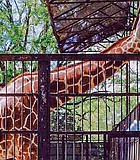 Business
The Hinds County Board of Supervisors voted this week to reject a claim to give a $50,000 grant to the City of Jackson to support the Jackson Zoo.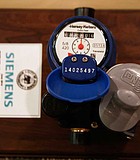 Business
As the City of Jackson continues its own legal battle against Siemens seeking $225 million over a botched water-sewer billing system, Carlos Moore is continuing work on a lawsuit filed ...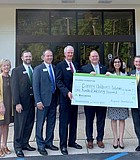 Biz Roundup
The Regions Foundation, a nonprofit initiative of Alabama-based Regions Bank, donated $150,000 to Canopy Children's Solutions on Wednesday, Oct. 2. Canopy is a nonprofit that provides mental health, social and ...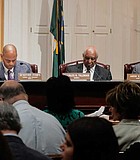 Business
At a special meeting late last week, the Jackson City Council blocked a $7-million emergency loan to fix its water-sewer system, which has been plagued with problems since the City ...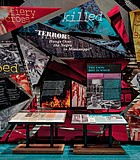 Biz Roundup
The Mississippi Tourism Association honored representatives of the state's tourism industry at the Governor's Conference on Tourism at the Trotter Convention Center in Columbus, Miss., from Sept. 22-24.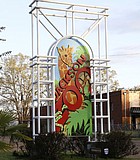 Business
The last week saw important developments in Jackson's public schools, its police department and the Jackson Zoo.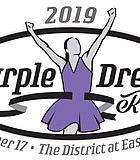 Biz Roundup
Catholic Charities will host the 8th-annual Purple Dress Run starting at 6 p.m. on Thursday, Oct. 17, at The District at Eastover in honor of National Domestic Violence Awareness month.
Previous Next