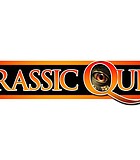 Biz Roundup
The Jackson Convention Complex will host a dinosaur-themed edutainment event called Jurassic Quest from Friday, Oct. 22, through Sunday, Oct. 24.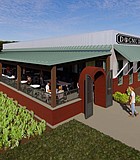 Biz Roundup
Dogmud Tavern, a Ridgeland-based gaming bar and restaurant connected to local game developer Certifiable Studios that opened on April 1, 2021, announced on Friday, Oct. 1, that it will be ...
Biz Roundup
Neal Bumpus, who organized the inaugural Mississippi ToyCon in 2020, is partnering with Nerdvana Comics, Games & Collectibles to bring the event back in a new location for 2021.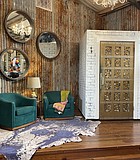 Business
Rethreads (242 US-51, Ridgeland), a consignment retailer that sells curated clothes and accessories from vendors across the state, held its grand opening on Tuesday, Sept. 7. The business resides inside ...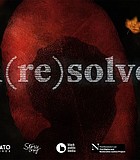 Biz Roundup
The Two Mississippi Museums in Jackson opened a new traveling augmented-reality exhibit from PBS Frontline called Un(re)solved on Saturday, Aug. 28.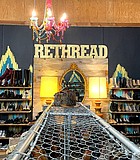 Biz Roundup
Repeat Street, a Ridgeland consignment store specializing in contemporary and vintage clothing, furniture and accessories, remodeled its second building and turned it into a new clothing store called Rethreads on ...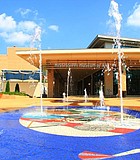 Biz Roundup
The Mississippi Museum of Art is hosting a Community Mapping Activity with the Invisible Histories Project on Friday, Sept. 10, from 3 p.m. to 5 p.m.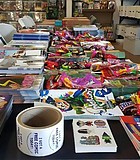 Biz Roundup
Ridgeland comic, card and game store Van's CCG is hosting a Pop-Up Gen Con 2021 event on Saturday, Sept. 18. Gen Con is an annual tabletop game convention that features ...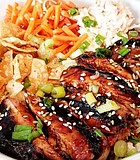 Biz Roundup
Poké Stop, a restaurant that California native Rachel Phuong Le originally opened in Cultivation Food Hall at the District at Eastover in Jackson, is set to reopen in Dogwood Festival ...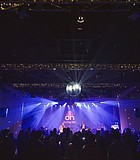 Biz Roundup
The Duling Hall event venue in Jackson recently announced that beginning Monday, Aug. 30, visitors, staff and artists entering Duling Hall must present proof of a full-course COVID-19 vaccination.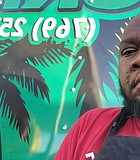 Biz Roundup
Ridgeland native Wendell Brewster opened his own Caribbean fusion food truck, Jerk City Grille, in April 2021. On Friday, Aug. 6, Brewster opened a new indoor location for his restaurant ...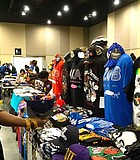 Business
Mississippi Black Pages supports and promotes more than 1,000 Black-owned businesses in the state, with many based in Jackson metro. More than 200 of these businesses will attend this year's ...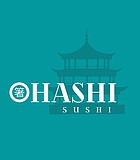 Biz Roundup
O Hashi Sushi, the latest addition to Cultivation Food Hall in Jackson, opened for business on Monday, July 26. The new restaurant features signature rolls, fried rolls, appetizers, fried ice ...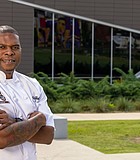 Biz Roundup
Nick Wallace, founder of Nick Wallace Culinary and Nick Wallace Catering and chef partner at the Capital Club of Jackson, opened a new restaurant called Nissan Café at the Two ...
Biz Roundup
The seventh annual Mississippi Book Festival will take place on Saturday, Aug. 21, at the State Capitol Building and grounds in Jackson from 9 a.m. to 5 p.m. The event ...