Biz Roundup
The seventh annual Mississippi Book Festival will take place on Saturday, Aug. 21, at the State Capitol Building and grounds in Jackson from 9 a.m. to 5 p.m. The event ...
Biz Roundup
Phillip "DJ Young Venom" Rollins, owner of Offbeat in Jackson's Midtown neighborhood, is partnering with Mississippi M.O.V.E. to host a new weekly event called "Offbeat Read and Feed" as part ...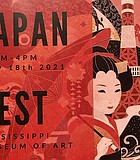 Biz Roundup
Jackson State University is partnering with the Mississippi Museum of Art to host the inaugural Japan Fest on Sunday, July 18, from noon to 4 p.m. at the museum.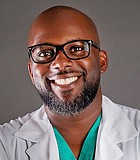 Biz Roundup
Dr. Andrew Clark, a Jackson resident who has practiced as a pharmacist for 15 years, opened his own pharmacy called Northtown Pharmacy in northeast Jackson on June 1.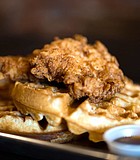 Biz Roundup
Carlton Brown, a Jackson-born resident of Houston, Texas, plans to open a new restaurant in south Jackson called Hattie's Chicken and Waffles, LLC by July 23.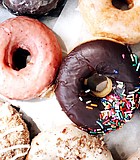 Biz Roundup
The Belhaven Town Center recently announced that New Orleans-based District Donuts Sliders Brew will take over the space that formerly housed Campbell's Craft Donuts during summer 2021.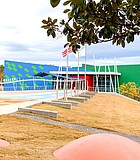 Biz Roundup
The Mississippi Children's Museum will open a new exhibit titled "WonderBox" on Friday, June 18. WonderBox is a 1,500-square-foot makerspace exhibit that will focus on science, technology, engineering, arts and ...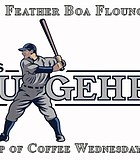 Biz Roundup
In honor of the inaugural Lou Gehrig Day on Wednesday, June 2, Broad Street Baking Company in Jackson is hosting an event in which speaker Katrina Byrd will hold a ...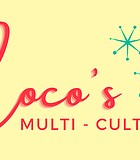 Biz Roundup
Madison resident Cloe Sumrall opened a fusion restaurant called Coco's Multi-Culti in Cultivation Food Hall in Jackson on Monday, May 17.
Biz Roundup
The Mississippi Agriculture and Forestry Museum will host its annual Mississippi Pickle Fest on Saturday, June 12, from 10 a.m. to 3 p.m.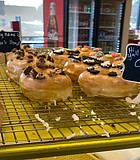 Biz Roundup
Madison resident Frank Phann held a grand opening for his new donut shop, A'HA Donuts & More in Pearl on Friday, May 7, following a soft opening in January 2021.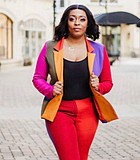 Business
TaLyla Cogbill founded her business, All Businesses Prosper Group, in December 2020 in Northpark Mall.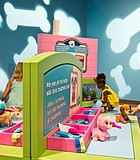 Biz Roundup
The Mississippi Children's Museum will begin hosting a new exhibit based on Disney Junior's Peabody Award-winning television series "Doc McStuffins" on Saturday, May 22.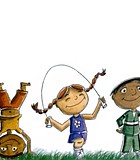 Biz Roundup
Catholic Charities, Inc. will host its fourth annual "Run Foster Run" fundraiser event on Thursday, May 6, at The Township at Colony Park.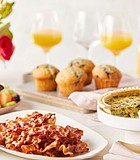 Biz Roundup
The Fresh Market is offering all-in-one, ready-to-cook brunch and dinner meals for Mother's Day. Customers can place their orders online and pick them up in the store.