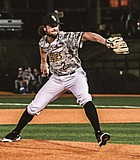 Person of the Day
University of Southern Mississippi pitcher Hunter Stanley lived up to his Conference USA Preseason All-Conference Team selection. The right-handed pitcher started the season with a nearly flawless performance.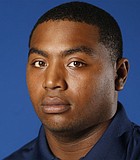 Person of the Day
Jackson State University pitcher Nikelle Galatas was named SWAC Preseason Pitcher of the Year. He also was named Preseason First-Team All-SWAC as voted by coaches and sports information directors.
Sports
The overwhelming favorite to win the Southwestern Conference East title won't play a spring 2021 season. Alcorn State University decided to opt out of spring football when the school made ...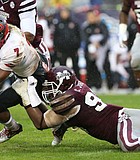 Person of the Day
Super Bowl LV is going to happen on Sunday, Feb. 7, with the Tampa Bay Buccaneers facing the Kansas City Chiefs. As with every Super Bowl, there are plenty of ...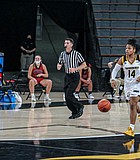 Person of the Day
Good news for Southern Miss is that freshman Kahia Warmsley returned to the starting lineup. Warmsley has played in seven games and started four games this season for the 5-5 ...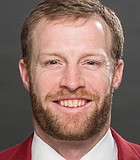 Person of the Day
Mississippi coach Lane Kiffin has hired John David Baker as passing game coordinator and tight ends coach.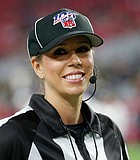 Person of the Day
This week the NFL announced the seven-person crew that will work the field on Sunday, Feb. 7, at Raymond James Stadium in Tampa, Fla. Mississippi native Sarah Thomas will be ...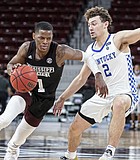 Person of the Day
One could argue that few players have enjoyed a jump from one season to the next like Mississippi State University guard Iverson Molinar. The sophomore basketball player is enjoying a ...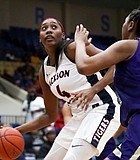 Person of the Day
Ameshya Williams is delivering on the lofty preseason awards she received as the senior began her final season at Jackson State University. Jackson was named SWAC Preseason Play of the ...
Person of the Day
Ladavius Draine added his name to the University of Southern Mississippi record books when he scored 21 points against Loyola University New Orleans, becoming the 38th player in USM history ...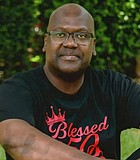 People
The NFL says it is honoring Curtis Flowers, a Black man from Mississippi who was imprisoned more than 22 years and was freed in late 2019, months after the U.S. ...
Person of the Day
Jordan Davis' great grandmother told him for years she better have a ticket to the first Division I football game he ever played in. It came six months after her ...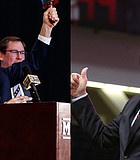 Sports
The NCAA waived the requirements for accepting a bowl bid due to the coronavirus, which means both Mississippi State University and the University of Mississippi are able to go bowling.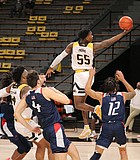 Person of the Day
Freshman guard Jaron Pierre Jr. was named Conference USA Freshman of the Week for his play against Tulane University and the University of South Alabama. He averaged 18 points and ...
Sports
Due to COVID-19, the Mississippi Sports Hall of Fame and Museum and C Spire announced it will wait to hand out its awards for outstanding players. Normally near the end ...
Previous Next