Books
In Mississippi author Alfred Nicols's "Lost Love's Return," the return is all the sweeter for the loss, as Nicols spins a tale of World War I sweethearts separated by illness, ...
Books
The annual Mississippi Book Festival features panel discussions, book signings and sales, food trucks and more.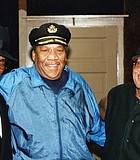 Books
Malaco Records's success was synonymous with the success of its Black artists, who pioneered the stylings and sounds that helped the label stay afloat even during the rocky years when ...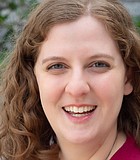 Books
Susan Farris' debut novel, cleverly set over a period of three days, allows readers to witness the deaths and subsequent resurrections of the long-diseased relationships in the Matins family, which ...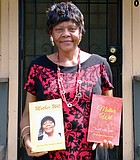 Books
Irma Mae Rogers became a mother at the age of 15, and she shares the lessons she learned along her journey (many of them the hard way) in her book ...
Books
"Brown Money," Warn Wilson Jr.'s first children's book, is his first attempt to share information with young people about careers in STEM areas—science, technology, engineering and math.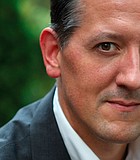 Books
In a narrative that smacks of privilege while also reckoning with its insidiousness, Ed Tarkington spins a southern yarn about manhood, family and desire in his latest book, "The Fortunate ...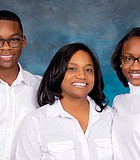 Books
Erica Quinn Thompson, co-founder of the Magnolia Medical Foundation, released a daily devotional titled "The Transforming: 31 Days of Process for Purpose" in January to help others navigate circumstances over ...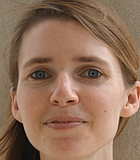 Books
Jackson native Katy Simpson Smith's third novel "The Everlasting" is, at its core, a centuries-long story of love and equality. Four distinct characters, separated by time, find themselves in precarious ...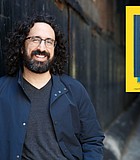 Books
There's no greater joy than falling into a piece of metafiction—fiction that is about fiction—with little to no pretense. A consistently rising trend within literary fiction, these works tempt the ...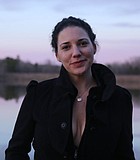 Books
Mary Miller's masterful hold on her protagonist, Louis, perfectly demonstrates helplessness in the wake of detachment while grappling with one's notions of happiness.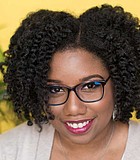 Books
Brittney Morris, a Corvallis, Ore., native, visited Jackson on Sept. 24 as part of a book tour celebrating her first published book, "Slay," which released the same day.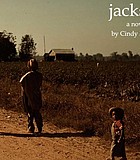 Books
Boasting a digestible, engrossing title, "Jackson" aims to portray the titular city at the height of one of its most disastrous moments in history.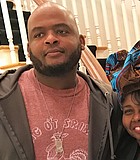 Books
Author Kiese Laymon, whose memoir "Heavy" was one of last year's most acclaimed works, has won the Andrew Carnegie Medal for Excellence.
Books
Cathead Distillery's new bourbon line, Old Soul bourbon whiskey, went on sale in liquor stores statewide on Friday, Nov. 16. Cathead produced 500 cases of Old Soul for this initial ...
Previous Next