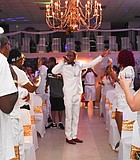 Art
After a three-month hiatus, Herrin Drive Entertainment of Picayune, Miss., will host the "We Back Laughing" comedy show on Saturday, Jan. 15, 2022, as a means of celebrating the new ...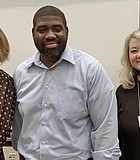 Books
Louwanda Evans, who said she was one of two Black women on faculty at the private college in downtown Jackson, said her daily encounters with race complicated her reading of ...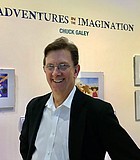 Art
Even the standalone illustrations from Chuck Galey spark stories, igniting the imagination with a crackling warmth of character, narrative and action.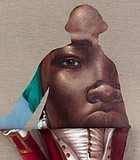 Art
Husband and wife Yasmin Gabriel and Eric Collins opened Meals That Heal together with their friend Detrice Roberts and chose Aug. 29 as the opening day because it coincides with ...
Books
In Mississippi author Alfred Nicols's "Lost Love's Return," the return is all the sweeter for the loss, as Nicols spins a tale of World War I sweethearts separated by illness, ...
Film
At 15 years old, Jackson native Essence Odomes finagled her way into an acting class that actress, director and producer Tasha Smith hosted in Atlanta. Smith offered the teenager a ...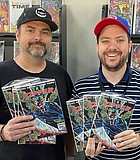 Art
This year, music artist Jason Turner has tapped into his passion for visual art to collaborate with Michael "Ted" Burczynski, pen name Michael Ransom, to create a serialized comic of ...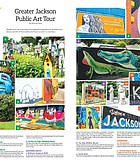 Art
Whether you're new to the metro or are looking for something to do, the Jackson area features a number of vibrant public artworks you can soak in at your leisure.
Books
The annual Mississippi Book Festival features panel discussions, book signings and sales, food trucks and more.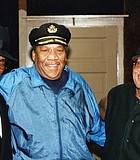 Books
Malaco Records's success was synonymous with the success of its Black artists, who pioneered the stylings and sounds that helped the label stay afloat even during the rocky years when ...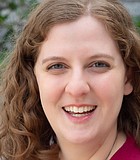 Books
Susan Farris' debut novel, cleverly set over a period of three days, allows readers to witness the deaths and subsequent resurrections of the long-diseased relationships in the Matins family, which ...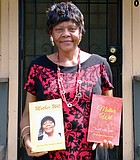 Books
Irma Mae Rogers became a mother at the age of 15, and she shares the lessons she learned along her journey (many of them the hard way) in her book ...
Books
"Brown Money," Warn Wilson Jr.'s first children's book, is his first attempt to share information with young people about careers in STEM areas—science, technology, engineering and math.
Art
Longtime artists Nicole Wyatt Jenkins and her husband, Jason Jenkins, own and operate The Beacon, an art-supply store that also sells a variety of local vendor-produced goods.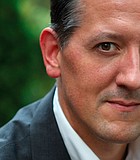 Books
In a narrative that smacks of privilege while also reckoning with its insidiousness, Ed Tarkington spins a southern yarn about manhood, family and desire in his latest book, "The Fortunate ...
Previous Next