Film
At 15 years old, Jackson native Essence Odomes finagled her way into an acting class that actress, director and producer Tasha Smith hosted in Atlanta. Smith offered the teenager a ...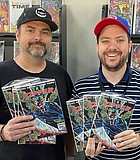 Art
This year, music artist Jason Turner has tapped into his passion for visual art to collaborate with Michael "Ted" Burczynski, pen name Michael Ransom, to create a serialized comic of ...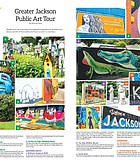 Art
Whether you're new to the metro or are looking for something to do, the Jackson area features a number of vibrant public artworks you can soak in at your leisure.
Books
The annual Mississippi Book Festival features panel discussions, book signings and sales, food trucks and more.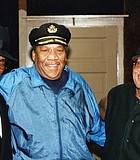 Books
Malaco Records's success was synonymous with the success of its Black artists, who pioneered the stylings and sounds that helped the label stay afloat even during the rocky years when ...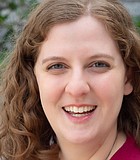 Books
Susan Farris' debut novel, cleverly set over a period of three days, allows readers to witness the deaths and subsequent resurrections of the long-diseased relationships in the Matins family, which ...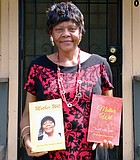 Books
Irma Mae Rogers became a mother at the age of 15, and she shares the lessons she learned along her journey (many of them the hard way) in her book ...
Books
"Brown Money," Warn Wilson Jr.'s first children's book, is his first attempt to share information with young people about careers in STEM areas—science, technology, engineering and math.
Art
Longtime artists Nicole Wyatt Jenkins and her husband, Jason Jenkins, own and operate The Beacon, an art-supply store that also sells a variety of local vendor-produced goods.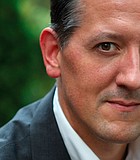 Books
In a narrative that smacks of privilege while also reckoning with its insidiousness, Ed Tarkington spins a southern yarn about manhood, family and desire in his latest book, "The Fortunate ...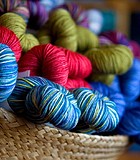 Art
Judy McNeil, the owner and manager of The Knit Studio, has recently entered her 13th year in service to local creatives.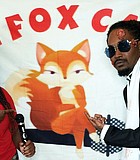 Art
When the pandemic shut down businesses and offices in March, Felicia Hobson was in the middle of changing jobs. She found herself out of work and searching for something to ...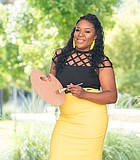 Art
Prissy Paintbrush Studios, a Ridgeland-based business that Hope "Prissy" Mallard opened in 2013, offers the increasingly popular Paint 2 Go kits that allow customers to unleash their inner artist within ...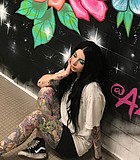 Art
Azha Sanders has worked as a licensed tattoo artist for 11 years and currently works at Forged True Tattoo in Brookhaven. The Kosciusko, Miss., native moved to Jackson when she ...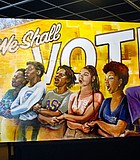 Art
Artist Sabrina Howard stands proudly by a brightly painted mural. Her thoughts turn to her father who often told her stories of how he faced numerous practices and tests designed ...
Previous Next