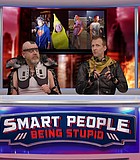 Cover
Despite the lack of people going to movie theaters because of COVID-19, Crossroads Film Society remains determined to put on a successful film festival, but this year it will look ...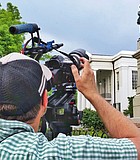 Cover
In his recent short film, "Dear Johnny Reb," Jacksonian Philip Scarborough and a group of native Mississippians lament the damage that these statues have wrought through their immobility.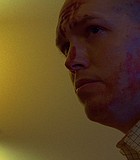 Art
Although Jake Milton acknowledges that many actors "cut their teeth" by performing in plays and that he got his start on the stage, he always knew that his goal was ...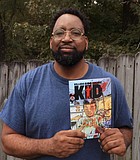 Art
More dynamic, inclusive stories bent on championing relevant, valuable themes comprise the culmination of Jackson native Christopher Windfield's anime-inspired comic series, "Killers in Disguise."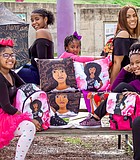 Art
Khadijah Muhammad had always loved to sing, but bad news silenced the songbird inside the Detroit, Mich., native when a doctor put her on complete vocal rest. "That's when I ...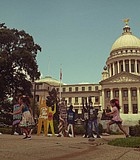 Art
Soon after the death of George Floyd, Eli Childers felt moved to make a statement. ... He felt a burning need to creatively display his feelings about the grief and ...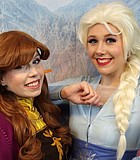 Art
In 2015, Taylor Bridges found herself wearing glittery blue heels and a crystal-blue gown with powder blue sleeves, a semitransparent cape and white gloves as she stepped through King's Daughters ...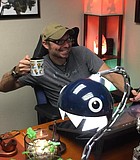 Art
Certifiable Studios, a gaming and creative studio founded five years ago by Jesse Labbé and Rick Moore, has produced a number of board games that have been purchased from fans ...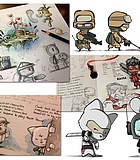 Art
Whether your idea of a fun Saturday night entails braving an expedition through Antarctic tundra or gallivanting through a land of fantastical beasts to collect bounties with your adventuring party, ...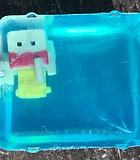 Art
Memories of her grandmother, Maxine Towner, first nudged Anisa "Max" Martin into soap-making. But, a question from her daughter set the hobby in a playful direction that dabbles into nerd ...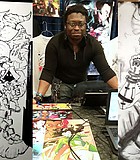 Art
For Ridgeland resident Frederick Roseman, a freelance artist and local comic creator who uses the name Kaz-Magic Studios, the concept of family has been a driving force in both his ...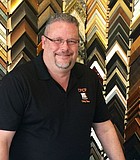 Art
Calby Boss, owner of Calby's Fine Custom Framing in Flowood, offers specialized framing, art and photograph restoration, mirror repair and more.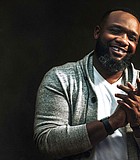 Art
D'Artagnan Winford has been an artist since he was a kid, growing up taking art classes in school and being admitted in a gifted arts program throughout middle and high ...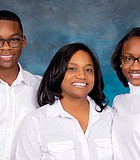 Books
Erica Quinn Thompson, co-founder of the Magnolia Medical Foundation, released a daily devotional titled "The Transforming: 31 Days of Process for Purpose" in January to help others navigate circumstances over ...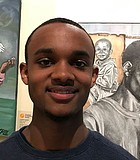 Art
Charles Rounds, a Jackson Public Schools senior attending Power APAC through Murrah High School, is among just 16 students nationwide to receive the top award, a Gold Medal Portfolio and ...