Education
Jackson State University's Center for Community Engagement is partnering with local organizations to provide 1,500 free food boxes containing non-perishable goods to needy families in the community.
Education
The U.S. Supreme Court said Thursday it will not get involved, for now, in a lawsuit that says Mississippi allows grave disparities in funding between predominantly Black and predominantly white ...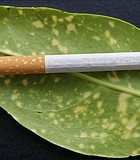 Education
Jackson State University is one of 10 HBCUs partnering with Truth Initiative as part of a national movement to address smoking, vaping and nicotine use at college campuses nationwide.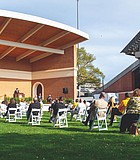 Education
The University of Southern Mississippi's Southern Miss Alumni Association recently announced the completion of a multi-use entertainment venue called Southern Station in Spirit Park on the university's campus.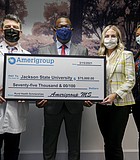 Education
Amerigroup, a Medicaid-managed care company that promotes healthier communities, recently donated $75,000 to Jackson State University for scholarships for students with health-related majors.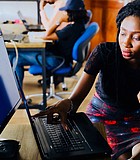 Education
A new law will require the Mississippi Department of Education to set a computer science curriculum for K-12 schools by the 2024-25 academic year.
Education
Mississippi legislators have agreed on a teacher pay raise plan, and it will head to Gov. Tate Reeves, who said earlier this year that he would sign any teacher pay ...
Education
Jackson State University recently launched an incentive program called "Thank You for Masking Up" that will give students the chance to win gift cards ranging from $25 to $100 each ...
Education
Jackson State University is one of five schools to get a Scientific Leadership Award.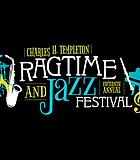 Education
Mississippi State University recently announced that its annual Charles H. Templeton Ragtime and Jazz Festival will take place in a virtual format on March 26 and 27.
City & County
Jackson Public School District Superintendent Errick Greene explained to stakeholders during a Zoom meeting Tuesday that it was urgent to close Watkins Elementary School for student safety.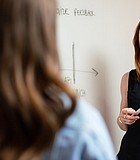 Education
The Mississippi Senate is pushing forward with a plan to increase some of the lowest teacher salaries in the United States.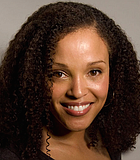 Education
The Committee on Services and Resources for Women at the University of Southern Mississippi is sponsoring a series of activities throughout March in recognition of Women's History Month.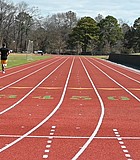 Education
Belhaven University recently completed construction on a new eight-lane track and field complex. The track facility is located on the north side of the university's campus and extends from the ...
Education
In honor of Black History Month, Jackson State University's Concert Chorale recently performed a spiritual rendition of "Lord, How Come We Here," which the university presented online in partnership with ...
Previous Next