Recent Stories
Person of the Day
Jackson State University ran through its schedule in the second season of the Deion Sanders era. In the first full of games for Sanders, the Tigers only tasted defeat once ...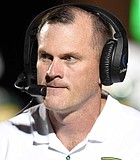 Sports
Belhaven University will be moving from the American Southwest Conference to the USA South Conference, finishing the spring season in the ASC before moving to their new home in the ...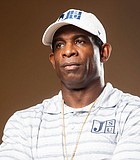 Person of the Day
Two longtime SWAC rivals are in opposite divisions as Alcorn State moved to the SWAC West and JSU stayed in the East. Florida A&M University and Bethune Cookman University joined ...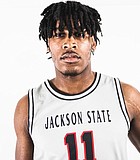 Person of the Day
Jayveous McKinnis returned this season as the 2021-2022 Preseason SWAC Defensive Player of Year and Preseason First-Team All-SWAC. He finished second in the nation in rebounding and led the SWAC ...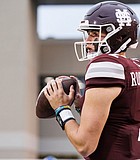 Person of the Day
Behind a historic performance by MSU quarterback Will Rogers, the Bulldogs knocked off the University of Kentucky 31-17. MSU previously defeated North Carolina State University and Texas A&M University.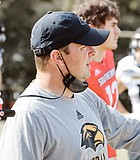 Sports
The University of Southern Mississippi announced on Tuesday, Oct. 26, that the school's athletic programs would be leaving Conference USA. The Golden Eagles will be joining the Sun Belt Conference ...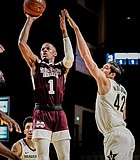 Person of the Day
Mississippi State University guard Iverson Molinar was voted to the Preseason First-Team All-SEC. The junior was the only player from either MSU or the University of Mississippi to be named ...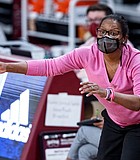 Person of the Day
Former head coach Nikki McCray-Penson stepped down as the Bulldogs' head coach to focus on her health in hopes of returning to coaching one day. The move was announced on ...
Person of the Day
Redshirt sophomore wide receiver Makai Polk enjoyed his best day as a college player. He made big catch after big catch when Rogers needed to keep the Bulldogs moving down ...
Person of the Day
Alcorn State University found itself in a major hole against the University of Arkansas-Pine Bluff. The Braves were down by 16 points at the end of the first quarter and ...