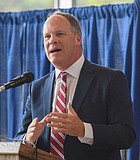 Person of the Day
As football season gets under way, David Magee remembers his son William Magee's love for the University of Mississippi's team. He remembered taking William to Egg Bowl against Mississippi State ...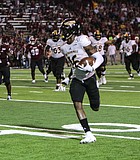 Person of the Day
Redshirt junior wide receiver Quez Watkins stepped on the field for the University of Southern Mississippi for the first time in the 2019 season against Troy University after missing the ...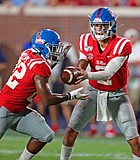 Person of the Day
Expectations grew in the 2019 Grove Bowl as University of Mississippi fans saw their first glimpse of new offensive coordinator Rich Rodriguez and quarterback Matt Corral.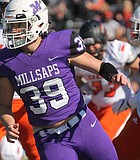 Person of the Day
Millsaps College linebacker Reid Evans could be the player who steps in and replaces some of the production Chandler Coleman provided last season. Evans enters his final year in position ...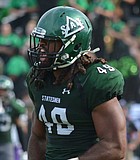 Person of the Day
Senior defensive lineman Eric Sadler earned Preseason All-GSC honors, as voted on by the league's head coaches; however, GSC also projects that Delta State will finish sixth in the conference, ...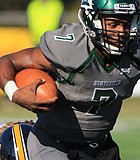 Cover
Alcorn State University has owned the SWAC East division over the last five seasons. The Braves won their division with ease and its third championship game over the same time ...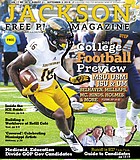 Cover
Summer is coming to a close, and that means college football is right around the corner. The season will kick off during the Labor Day weekend, as everyone officially says ...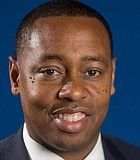 Person of the Day
A year into his job as athletic director at Jackson State University, Ashley Robinson has been looking forward to implementing his plans to advance the athletics department.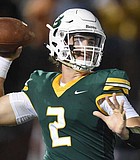 Person of the Day
With the 2019 season approaching, Belhaven University quarterback Hunter McEachern has a chance to rewrite the school record book for passing. The quarterback begins his senior season after setting the ...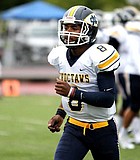 Person of the Day
Collins, Miss., native Detric Hawthorn leads the Choctaws' option attack and will be in his second year on offense. Mississippi College ended up as the top rushing team in the ...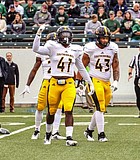 Person of the Day
This season, Racheem Boothe could become the next defensive star at USM. If he has a sensational year, he could follow in the footsteps of former Golden Eagle linebacker Jamie ...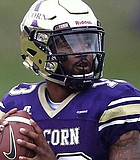 Person of the Day
Leading Alcorn State into the season is SWAC Preseason Offensive Player of the Year quarterback Noah Johnson. The quarterback is also the SWAC Preseason First-Team All-SWAC choice of the head ...
Person of the Day
While growing up in Jackson, Tenn., Rockey Felker often spent his Saturdays listening to Mississippi State University football. It started a love for MSU that Felker carries to this day ...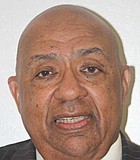 Person of the Day
Though James Coleman is stepping down as athletic director for Tougaloo College, he is merely just slowing down a little, he says. Coleman has spent the last 33 years as ...
Person of the Day
After five seasons at Mississippi Gulf Coast Community College, Rodney Batts is returning to his alma mater as Delta State University's head baseball coach.