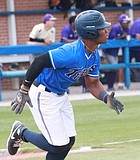 Person of the Day
JSU has a rising star in sophomore utility man Ty Hill. He has been on a tear this April as he and the rest of the Tigers dominate the conference.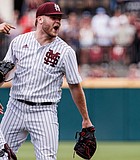 Person of the Day
In game one with the Bulldogs clinging to a 3-2 lead in the top of the eighth inning. MSU brought in right handed pitcher Landon Sims. He didn't have much ...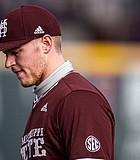 Person of the Day
Left-handed pitcher Christian MacLeod took the mound in the series opener for MSU. MacLeod pitched a nearly perfect game for the Bulldogs in six innings of work.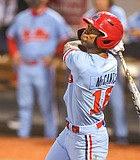 Person of the Day
Freshman outfielder TJ McCants enjoyed a breakout series for the Rebels against Alabama. He batted .364 with five runs scored, three RBI, a home run and a double.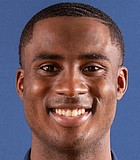 Person of the Day
Senior outfielder Chandler Dillard enjoyed a strong series at the plate for Alcorn State. He went 7-for-14 batting with four walks in 18 plate appearances as well as 6 RBI.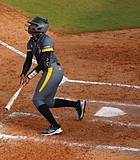 Person of the Day
Southern Miss senior outfielder Destini Brown put on a show during the tournament, helping the Golden Eagles earn four consecutive victories over the last two days of the classic.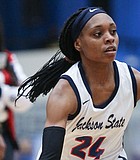 Person of the Day
JSU senior Dayzsha Rogan was a major factor in the Tigers success. Her efforts on the court earned her 2020-2021 SWAC Women's Basketball Player of the Year.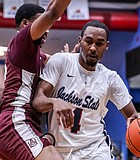 Person of the Day
Jackson State University senior guard Tristan Jarrett seems to be peaking at the right time. Jarrett is enjoying his best season with the Tigers as he tries to lead his ...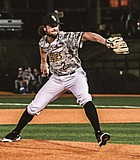 Person of the Day
University of Southern Mississippi pitcher Hunter Stanley lived up to his Conference USA Preseason All-Conference Team selection. The right-handed pitcher started the season with a nearly flawless performance.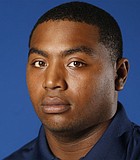 Person of the Day
Jackson State University pitcher Nikelle Galatas was named SWAC Preseason Pitcher of the Year. He also was named Preseason First-Team All-SWAC as voted by coaches and sports information directors.
Sports
The overwhelming favorite to win the Southwestern Conference East title won't play a spring 2021 season. Alcorn State University decided to opt out of spring football when the school made ...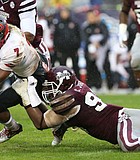 Person of the Day
Super Bowl LV is going to happen on Sunday, Feb. 7, with the Tampa Bay Buccaneers facing the Kansas City Chiefs. As with every Super Bowl, there are plenty of ...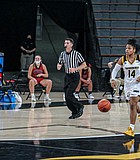 Person of the Day
Good news for Southern Miss is that freshman Kahia Warmsley returned to the starting lineup. Warmsley has played in seven games and started four games this season for the 5-5 ...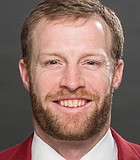 Person of the Day
Mississippi coach Lane Kiffin has hired John David Baker as passing game coordinator and tight ends coach.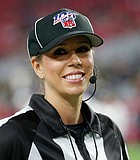 Person of the Day
This week the NFL announced the seven-person crew that will work the field on Sunday, Feb. 7, at Raymond James Stadium in Tampa, Fla. Mississippi native Sarah Thomas will be ...