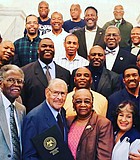 Person of the Day
On Friday, October 23, Jackson State University announced that legendary former head coach W.C. Gorden passed away. Gorden is the winningest coach in JSU football history. He was 90 years ...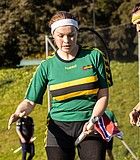 Sports
Quidditch is not only a real, full-contact sport that is popular on college campuses, but it is also alive in Jackson.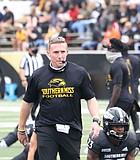 Person of the Day
In Jay Hopson's place, co-offensive coordinator and wide receivers coach Scotty Walden was named the interim coach for the University of Southern Mississippi football team after Hopson left.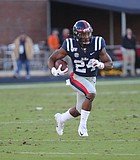 Person of the Day
Jarod Conner, also known as "Snoop" on the UM roster, didn't have the fastest start to the 2020 season. Against the University of Florida, Conner ran the ball eight times ...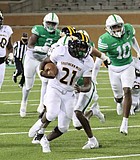 Sports
Against the Mean Green, USM rushed for 202 yards as a team with freshman running back Frank Gore, Jr. leading the way with 130 yards. It has been rough for ...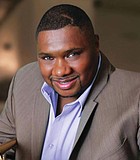 Education
Brass faculty at the University of Southern Mississippi will partner with virtuoso trombonist Wycliffe Gordon to conduct a live streaming event on Oct. 29 at 1 p.m. Gordon is a ...
Person of the Day
Former University of Southern Mississippi quarterback Nick Mullens got his chance in the limelight against the New York Giants this past Sunday. The former USM star didn't disappoint in his ...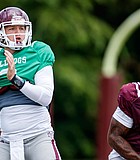 Person of the Day
MSU has five quarterbacks on the current roster, but the one who perhaps has the best chance to start is former Stanford University quarterback K.J. Costello.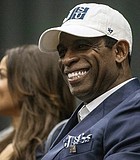 Person of the Day
Currently the offensive coordinator at Trinity Christian School-Cedar Hill in Texas, Deion Sanders is taking his first head coaching job at Jackson State University.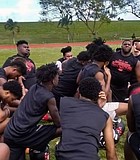 Person of the Day
In mid-August, Jackson Public Schools cancelled fall sports including high-school football, meaning that players would be on their own as they tried to seek opportunities at playing college football.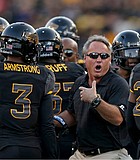 Person of the Day
University of Southern Mississippi head coach Jay Hopson resigned after his team lost the season opener to the University of South Alabama.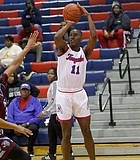 Person of the Day
One Tougaloo player that was enjoying a great campaign was senior forward Ledarius Woods. He was named First-Team All-GCAC to end the regular season and named to the conference's All-Tournament ...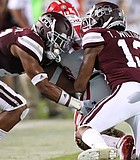 Person of the Day
Mississippi State University is less than a month from opening the season against Louisiana State University on Saturday, Sept. 26. That is, of course, assuming the season is played or ...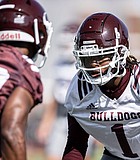 Person of the Day
As the SEC continues to push for a 2020 season, the conference first announced a 10-game conference-only schedule. Under a normal season, the University of Mississippi and Mississippi State University ...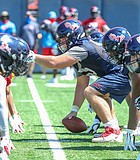 coronavirus
The only thing certain about the 2020 college football season is uncertainty. As last week—Aug. 10 to Aug. 14—showed us, plans can change with little notice, and the season could ...