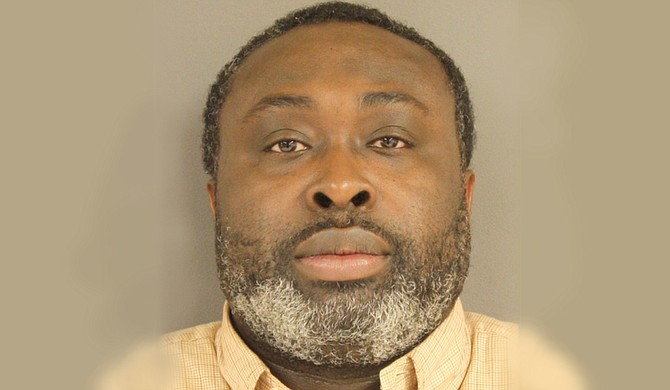 JACKSON — Christopher Butler, one of the more prominent figures involved in the ongoing legal battle between Hinds County District Attorney Robert Shuler Smith and the Mississippi attorney general's office, now faces a federal civil lawsuit in addition to his pending criminal charges.
The lawsuit's complaint alleges that as an employee of Mega Mattress, Christopher Butler participated in a scheme to defraud another financing company, U-Own, out of over $400,000 through falsified checking accounts and financing applications.
"With more than $400,000 invested in loans to Mega Mattress customers, U-Own launched an investigation to determine what has transpired," the complaint states.
The investigation began in September 2015, months before the attorney general's office charged Butler with wire-fraud charges stemming from the same financing situation. It was during a March 3, 2016, hearing in Judge Melvin Priester Sr.'s courtroom about theses charges that Smith interfered, leading county and circuit court judges to file several Mississippi Bar complaints against him.
Document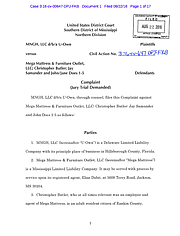 U-Own, represented by attorney Brandon Jones, states in its complaint that "Butler would meet potential applicants at an automotive service center in the Jackson area where applicants would be driven to a financial institution for the purpose of opening checking accounts."
Jones did not respond to calls by press time.
"The applicants," the complaint continues, "using their new dummy checking accounts would return to Mega Mattress and apply for financing." Manager Jay Samander, the complaint alleges, then told the applicants "they had been rejected for financing." The financing went through without the applicants receiving the furniture until U-Own noticed that its creditors were not making any payments.
U-Own's complaint states that it notified Attorney General Jim Hood's office after discovering the delinquent accounts and looking into the source. As a result, Hood's office charged Christopher Butler with wire fraud in January 2016.
Butler comments on the case in two handwritten letters, one included in the case docket for the State charges and another in the original docket for the first round of charges against Smith.
Document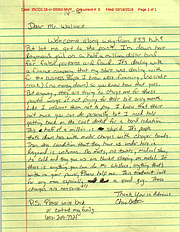 "I'm down here (at) Raymond jail on a half a million dollar bond for false pretense and fraud," the letter from the wire fraud case, filed Feb. 16, states. "It's dealing with a finance company that my store was dealing with for the business. People I knew were financing, (no credit) (no money down) so you know how that goes."
"But anyway, they were trying to charge me for those peoples wrongs of not paying for their bill every month. Like I influence them not to pay," Butler wrote. (sic)
Butler's letters are scattered throughout the case files involved in Smith's ongoing legal issues. Smith's attorney, Jim Waide, included a second letter in an Aug. 16 from Butler that mentioned the Mega Mattress case.
Document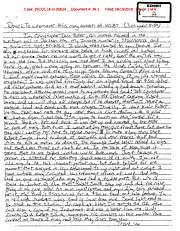 "Your main witness is the store manager Mr. Samander," Butler wrote to an unknown recipient, assumed to be the attorney general's office. "Why haven't y'all talk to Judy Hannah, the secretary so she can tell you the truth in this whole matter."
Although a representative from Mega Mattress confirmed that both Samander and Hannah both still work at the store, neither returned requests for comment by press time.
"The store never did anything wrong and the store never lost any money," Butler wrote. "The finance company may have lost money but each customer that did those finance did it with their own intention. No one at the store told them to do it, they were doing for the people who was bringing them up there to the store."
"One after another after another," Butler wrote. "Check the video tapes, you will see for yourself. I never even done a finance, that's not my department. Talk to Judy not Mr. Samander and learn the truth."
The lawsuit, filed Aug. 22, lists Butler's location as the Central Mississippi Correctional Facility in Pearl. The Mississippi Department of Corrections website lists three Christopher Butlers in the system, although none is this particular Christopher Butler.
Email city reporter Tim Summers Jr. at [email protected]. See more local news at jfp.ms/localnews.
Support our reporting -- Follow the MFP.