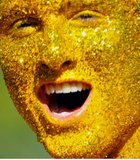 Media
OK, when Rick James told us to "Give it me, baby," we got it. But when The Clarion-Ledger plasters its new saying—"Give It * to Me Local.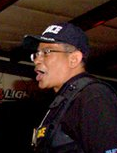 City & County
As the JFP approached its 10th birthday on Sept. 22, 2012, we asked current and former staff and interns, as well as readers, to share their favorite JFP moments.
Media
Boston public media station WGBH, the producer of such marquee PBS shows as "Nova" and "Frontline," has acquired Minneapolis-based Public Radio International, the companies said Thursday.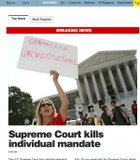 Media
One of the year's largest stories didn't catch anyone by surprise.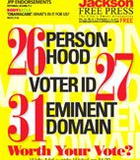 Media
The Jackson Free Press got amazing news from Detroit Friday afternoon when we learned the Association of Alternative Newsmedia was presenting us a coveted first-place public-service award for our team ...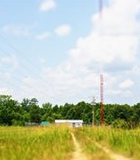 Media
Jacksonians have been talking about the radio station with no DJs, no commercials and a music lineup like none they've ever heard.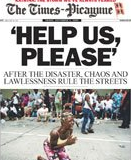 Media
A tornado touched down in the New Orleans suburb of Arabi the evening of May 23. It was a busy Wednesday night in The Times-Picayune newsroom. The paper's website, NOLA.com, ...
Media
Ugh! He's in my office again, with his holier-than-thou arrogance, his buffed-up hair and skin so alabaster he can't have ever seen the sun! What does he want this time? ...
Media
Jones County is a study in duality. It has two courthouses in two county seats: Ellisville and Laurel. During the Civil War, the county supposedly seceded from the state of ...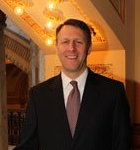 Media
On Wednesday, May 2, a friend asked me to go to Fenian's. I agreed and prior to leaving my house I asked who else would be there. She told me ...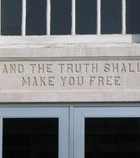 Media
When Rush Limbaugh called Sandra Fluke a slut, it was clear he was using a pejorative term. He meant to belittle Fluke, a law student at Georgetown University who spoke ...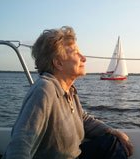 Media
When I entered the classroom at Millsaps College, where I teach a continuing education course for writers, there was a bright-eyed student seated at the table, notebook opened and ready. ...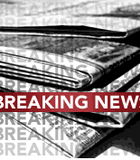 Media
The Laurel Leader-Call plans to close this week. The paper announced that this Thursday's edition will be the last for the newspaper, which celebrated its 100th birthday last year.

Media
As a dozen experienced journalists at The Clarion-Ledger weigh the pros and cons of taking an early retirement, the daily newspaper's parent company wants to start charging for online content.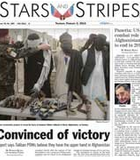 Media
Some people—including some journalists I've worked with over the years—assume Stars and Stripes is a propaganda arm of the Department of Defense. It's not. It's an all-American institution that is ...