Recent Commentary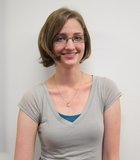 Editor's Note
In the center of a dimly lit room in the National Archives sits a small book that Thomas Jefferson made by meticulously cutting out sentences and gluing them onto pages. ...
Recent Stories
Health Care
A law that some Mississippi lawmakers hope will close the state's only abortion clinic goes into effect in less than two weeks, but that doesn't mean the clinic will close ...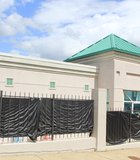 Health Care
Betty Thompson doesn't know what will happen to her employer, the Jackson Women's Health Organization, on July 1.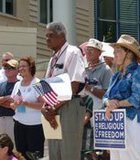 Politics
American and Christian flags stood on equal footing in front of the U.S. Courthouse in Jackson Friday as about 60 people gathered to protest a rule that requires health-insurance plans ...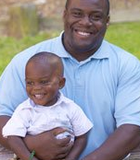 Jacksonian
DeSean Dyson planned on being a lawyer. Less than a year before he graduated from college, however, Hurricane Katrina struck. His TV screen filled with negative images of young black ...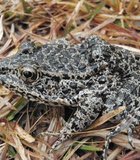 The Mississippi gopher frog is an eccentric little creature. The nocturnal amphibian is secretive and quite particular about where it lives: It only breeds in one pond in the world.
Business
About 60 people in Jackson took part in a rally Friday to protest a rule that requires health insurance for most employees to cover contraceptives.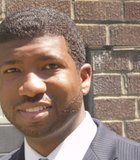 Person of the Day
When the Rev. CJ Rhodes told his professor he wanted to study philosophy, he was met with surprise. His professor assumed that someone with Rhodes' Baptist and Pentecostal background wouldn't ...
Education
School districts across the state have only a few weeks left to decide on sex-education policies and curricula for next year, but many have yet to make their decisions, including ...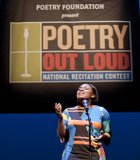 Person of the Day
Years of learning how to bring poems to life for an audience paid off for Kristen Dupard this spring, as she took home a national trophy for her poetry-recitation skills.
Jackblog
The JPS school board meets tonight at 5:30. Although there isn't anything on the schedule about selecting a sex-related education policy, there are only two scheduled board meetings before the ...