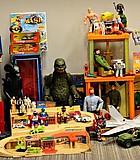 Fly
Many hobbyists await the day that a convention for their favorite pastime comes to their state. Local toy collectors can now cheer as the first-ever Mississippi ToyCon takes place on ...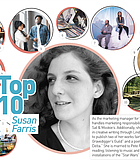 Fly
As the marketing manager for Mangia Bene Inc., Susan Farris handles marketing responsibilities for BRAVO!, Broad Street and Sal & Mookie's.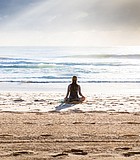 Health Care
When mom tells her millennial "Take care of yourself," eating a healthy diet and getting enough sleep and exercise might seem like it's enough. But for true self-care, young adults ...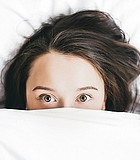 Style
I asked friends of mine who are professional fitness trainers, sports coaches and nutritionists to give me some tips, and now I am sharing an assortment of their recommendations to ...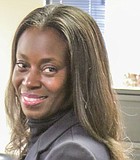 Fly
Angelique Rawls, assistant vice president of communications and development for the Hinds County Resource Agency, grew up thinking she would move to a bigger city and have an office in ...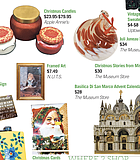 Fly
The holiday season is more than upon us, so if you are looking for some items to pick up for friends or family—or even to decorate your home or office—this ...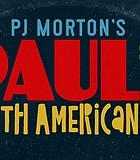 Culture
PJ Morton is a New Orleans-native musician, songwriter, vocalist and record producer. He was formerly a keyboardist and vocalist for Maroon 5 from 2012 to 2014 and was nominated for ...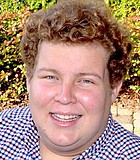 Fly
Edward Moak is a Jackson-based artist who is known for his colorful paintings, whimsical hand illustrations and unique T-shirt designs.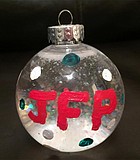 Diy Guides
Making homemade ornaments can be a great way to spend an afternoon during the holiday season. Whether you are a teacher, a parent or simply someone who enjoys being creative, ...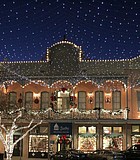 Fly
The holiday season is drawing near, and there will be plenty to do in Jackson and beyond.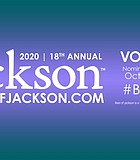 Best of Jackson
Best of Jackson voting is divided into two stages—a nominations ballot and a final ballot. We must receive your mailed nominations ballot by Nov. 13, 2019, or you may submit ...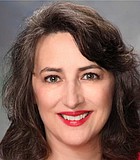 Fly
Francine Thomas Reynolds, originally from the Upper Peninsula of Michigan, has made Jackson her home for many years alongside her husband, Chuck, and currently serves as the artistic director of ...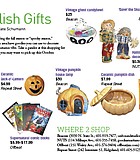 Fly
Whether you are celebrating the fall season or "spooky season," local businesses in the Jackson area have goodies you can use to decorate your home or office to give it ...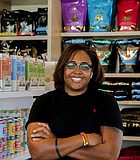 Chicks We Love
The Jackson metro area is full of entrepreneurial, innovative and influential residents. For this year's Chicks We Love, the Jackson Free Press shines the spotlight on women who play vital ...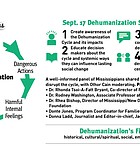 Education
The dehumanization of people of color affects everyone. Often the narratives about children of color begin and end with what Dr. Howard Stevenson and Dr. Rhonda Tsoi-A-Fatt Bryant call the ...