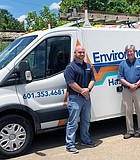 Best of Jackson
Even the best of homes and office spaces sometimes need touching up in one form or another. To help you determine who you decide to call when such situations arise, ...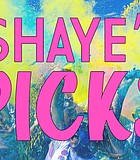 City & County
The weekend is here and, once again, there are plenty of options around town to get everyone out of the house and making the most of their summer. Whatever that ...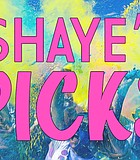 City & County
Whether you're looking to get out and enjoy the sunshine, or you prefer air-conditioned activities, you should be able to find something you'll like on our events calendar. Get out ...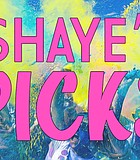 City & County
Whether you're looking for something to do with the kids, a night out with friends, or just a reason to get out and enjoy the sunshine after all the rain ...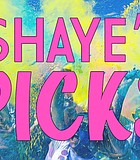 City & County
It's looking like we may be in for some rain over the next few days. But after being stuck at home all year, we're not going to let a little ...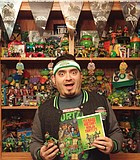 Fly
Sergio Lugo II also serves as a host for Reality Breached, a podcast that developed into a network for additional locally produced podcasts.
Fly
Whether the dad in your life is a grill master, a skater dad or something in-between, you can find a gift to make his day at one of the Jackson ...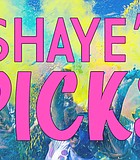 City & County
Things are starting to pick up again out there, event-wise, so here are a few of this weekend's offerings to give you some ideas.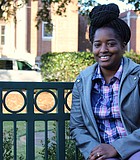 Fly
Here are five things to know about Marquisha Mathis, a freelance writer for the Jackson Free Press.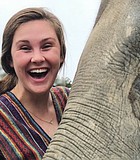 Fly
Elizabeth Gibson graduated summa cum laude from Mississippi College in 2019 and is presently enrolled at the University of Memphis while maintaining a teaching position at Clinton Junior High School.
Fly
The Mustard Seed in Brandon, a Christian community for adults with developmental disabilities, celebrates its 40th year of operation this year.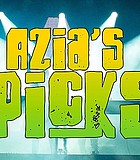 City & County
What are we eating this weekend and furthermore, where is the entertainment? If you're needing to be pointed in the right direction, take a moment to look over my picks.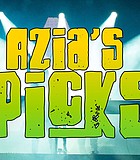 City & County
If you need some new ideas on what's happening in the tri-city area this upcoming week, check out my picks. Whatever you decide, remember we're still in a pandemic, so ...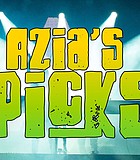 City & County
What you got up for this weekend? If you're still wondering, take some time to read through my upcoming picks. Looks like it's going to be a wet weekend, so ...
City & County
It's Easter Weekend, so you know what that means: an extended weekend to do more of what we love with those we love. If you're looking to see what the ...