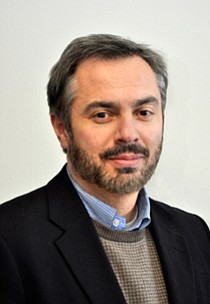 Todd Stauffer is the publisher and co-founder of the Jackson Free Press and BOOM Jackson magazine. In the past, Todd Stauffer has worked as a technical writer and book author, magazine writer and TV/radio host. He grew up in Dallas, Texas, and current resides in Belhaven with Donna Ladd and her cats. He attended Texas A&M University.
Recent Commentary
Recent Stories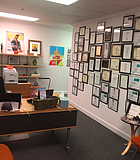 City & County
The Jackson Free Press has won 11 awards to date for 2020 journalism during the pandemic—from two Society of Professional Journalists contests.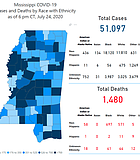 coronavirus
Friday's 1,434 new cases recorded by the Mississippi State Department of Health, or MSDH, brings the seven-day average to 1,322 positive tests per day, up from 918 average daily cases ...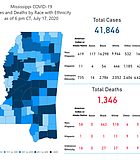 coronavirus
In the past week, Mississippi has gone from a total of 35,419 reported people infected with COVID-19 to Friday's total of 41,846 people testing positive since counting began. That's 6,427 ...
coronavirus
With 797 Mississippi residents testing positive for COVID-19 on Friday, the state's total stands at 35,419 since testing began. The past two weeks have averaged 680 cases per day, much ...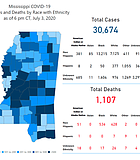 coronavirus
The total number of COVID-19 cases in Mississippi passed 30,000 on Friday, with that day's total at a near-record 990 of reported newly infected Mississippians. Four people died from complications ...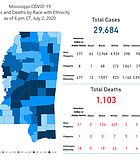 coronavirus
The Mississippi State Department of Health reported that 914 new people tested positive for COVID-19 on Thursday, the second-highest day since MSDH began reporting numbers in April. More than 1,100 ...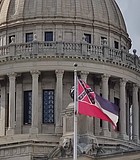 State
House Bill 1796 has passed both chambers of the Mississippi Legislature and is headed to Gov. Tate Reeves for signature, which he signaled early Saturday will happen.
coronavirus
This past week, the average number of daily new cases of COVID-19 rose to 557 in Mississippi.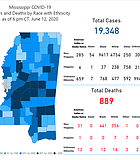 coronavirus
Mississippi this past week reached a new high in the COVID-19 pandemic, averaging 330 new people per day identified as infected with the virus.
coronavirus
On Friday, testing confirmed that 439 new people have COVID-19 in the state of Mississippi, the highest one-day total since the Mississippi State Department of Health began reporting test results. ...