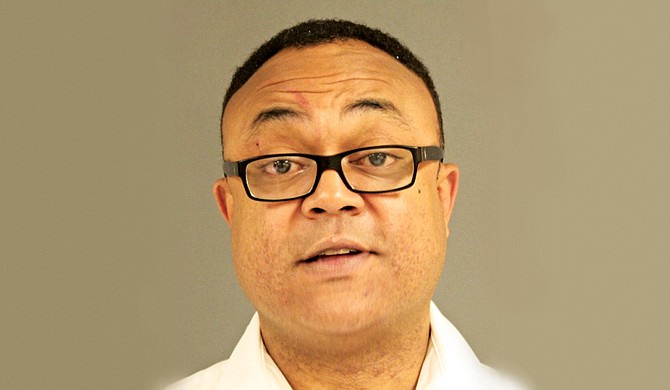 JACKSON — A judge unsealed documents last week as part of the ongoing case against Hinds County District Attorney Robert Shuler Smith and Assistant District Attorney Jamie McBride that reveal more about the possible reasons for the circuitous legal quagmire that spans multiple cases and courts.
Special Circuit Court Judge Larry Roberts unsealed court documents Sept. 12 alleging that the relationship between Smith and a former client named Darnell Turner connects to an employee in the district attorney's office, revealing more of Attorney General Jim Hood's argument that Smith is trying to shield both Turner and Christopher Butler from prosecution.
Both Turner and Butler face separate pending criminal charges in Hinds County at the moment. The attorney general's office charged Butler with wire fraud involving a furniture store with which he used to be employed, in addition to drug charges that were already pending against him. Turner faces a three-count indictment for allegedly beating one man with a pistol and firing at another on July 12, 2014.
Before he became district attorney, Smith had represented Turner as a defense attorney, according to a motion to dismiss his attorney Dennis Sweet III filed June 10, 2016. Sweet alleged in the motion that Hood was targeting Turner and did not have the authority to do so, which the attorney general disputes.
Sweet also pointed out that Turner had no previous conviction. Smith, who had run a successful defense practice in the Washington Addition until he became district attorney, had represented Turner in an aggravated assault trial in 2006, alongside Corey Redd, Elisha Moton and Andre Mason—all allegedly members of the so-called "Grayhead" gang supposedly because Moton's hair was prematurely gray—for allegedly shooting Michael "Mike-Mike" Sanders in the leg, duct-taping his mouth and locking him in a trunk for hours on March 10, 2004. Police then believed the shooting was part of retaliatory violence between Inge and Cohea Street crime groups.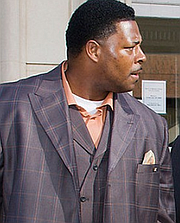 A primer on the old names surfacing in the 2016 case against Hinds DA Robert Smith.
Turner was part of a group of young men that former Mayor Frank Melton called his "boys." The controversial mayor attended the trial in then-Hinds County Circuit Judge Bobby DeLaughter's courtroom and defended the young men who had turned themselves into him, which prosecutors believed at the time hurt the case. A Hinds County jury acquitted the five men after Sanders suddenly refused to testify. Sanders recanted his identification of Turner and the other men to police.
Melton, along with former District Attorney Ed Peters, also supported DA Smith in his campaign to unseat former District Attorney Faye Peterson, who had prosecuted Melton in Hinds County court for leading a group of cops and teenagers to destroy the home of a young Jackson man with sledgehammers and for illegally carrying weapons. Smith, then a defense attorney, defended one of Melton's bodyguards. The jury acquitted Melton and the officers in that trial, and the FBI later charged them again. That trial ended in a hung jury. Melton died before the feds could re-try him.
One of the Grayhead associates, Terrence Womack, attended Melton's federal trial daily in his support. On Oct. 29, 2013, U.S. District Judge Henry T. Wingate sentenced Womack to 72 months in federal prison followed by five years of supervised release for possession with intent to distribute more than 28 grams of crack. Womack was indicted in connection with Operation Paperchase, an extensive investigation targeting illegal narcotics distribution in Jackson.
On Sept. 7, a Hinds County Grand Jury indicted Smith and McBride on two counts of hindering prosecution and Smith alone of one count of assisting Butler in his defense, but did not name Turner in those charges. The same week, the attorney general dropped an earlier affidavit charging Smith with misdemeanors for allegedly helping both Butler and Turner to beat their charges and get out of jail.
Turner and Smith
Reading like the spec script for a television crime show, the documents in the unsealed file, Case 16-120, paint a picture of a district attorney caught up in a larger and possibly illegal context with one of his former clients, although they only represent one side of a legal dispute.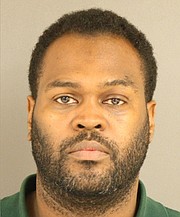 Darnell Turner is mentioned in one of the 16-120 filings, a motion to recall the grand jury and install the attorney general's office as the temporary prosecutor for all cases related to the cooperation between the FBI and AG's office, which Hood's office submitted Feb. 19. In that document, Assistant Attorney General Stanley Alexander, who unsuccessfully ran against Smith in the last election, states that the Federal Bureau of Investigation requested assistance from Hood's office back on July 20, 2015.
"The request alleged that several cases, both violent and non-violent, had not been prosecuted by the Hinds County District Court District Attorney's Office," the motion states. "The request went on to opine that the cases had not been pursued because all of the defendants have a relationship with Donald (Darnell) Turner." (The Hinds County Sheriff's Department told the Jackson Free Press that Turner is also known as Darnell Dixon.)
The motion then states that Turner and Smith were "good friends," and "it is because of this friendship that the (district attorney) has chosen not to prosecute the instant cases." Alexander also reveals information concerning an alleged connection between one of the DA's current employees and Turner.
"Additionally, DeOndra (Dee) Parker, the mother of two of Mr. Turner's children, is an employee at the District Attorney's office," Alexander wrote. "According to records, Ms. Parker signed for one of the cases that has not been prosecuted by the DA's office."
Parker, who is still listed as an employee of the DA's office, did not respond to calls by press time. Sweet, Turner's attorney, did not return calls by press time.
Turner's Trucking Company
In a September 2015 letter included with Alexander's motion, FBI Special Agent Robert Culpepper wrote to Special Assistant Attorney General Marvin Sanders about the alleged relationship between Smith and Turner, including the question of DeOndra Parker and some allegedly missing documents.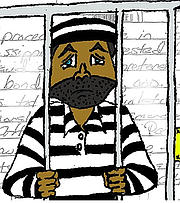 A Jackson man says MBN framed him for drug charges, which the agency vehemently denies. Illustration by Zeakyy Harrington
"Tommy White was arrested by the Jackson Police Department in 2013 for possession of marijuana with intent to distribute," Culpepper's letter states, adding that White was a reported associate of Turner and "supporter of Robert Shuler Smith."
Information obtained through public records indicated a possible address in Madison for White, but no available number attached to the address yielded a response by press time.
"White's case has never been indicted by the District Attorney," Culpepper said in the document. "The Police Department recently inquired about the status of the case and was told by a representative of the District Attorney that they never received the case."
What happened to the case? It is listed on a document from the Jackson Police Department's Major Investigations Division, also included with the motion.
"The District Attorney's Office employee who signed for the case was DeOndra (aka "Dee") Parker," Culpepper said, adding that she was the mother of two of Turner's children and "has been suspected of deliberately pulling cases related to Turner and his associates."
Culpepper made further connections between Smith and Turner in the letter, especially concerning a now-defunct trucking company Turner owned, Southern Miss Transport LLC, "that is under investigation for being a front for drug trafficking."
"James Mangum, the son of one of Turner's truck drivers, was involved in a homicide as part of a drug deal in Jackson in 2014," Culpepper states. "Mangum was arrested for the murder by the Jackson Police Department, but was never indicted by the District Attorney's Office."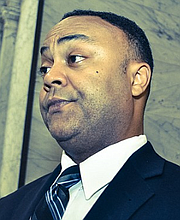 An archive of reporting on controversies surrounding Hinds County district attorneys, present and past.
Records from the Municipal Court did not provide a contact number for Mangum. Mangum, then 23, was arrested for the 2014 murder of Dexter Myles, 35, in the parking lot of the Exxon station at 1635 Terry Road. Mangum turned himself in after police issued a warrant for his arrest, WLBT reported then, adding that the grand jury had not been presented enough evidence to indict him.
In yet another turn for a case that spans almost 10 different court files, Smith's attorney, Jim Waide, said he cannot respond to the accusations in Culpepper's letter without the full transcript of the agent's testimony to a Hinds County grand jury.
Waide said in a Sept. 28 interview that he had not reviewed the unsealed files in full. He said he would have to see what that document contained before commenting, because Hinds Circuit Judge Jeff Weill had filed the Culpepper transcript in the Mississippi Supreme Court.
He filed a motion on Oct. 4 for the court to compel Judge Jeff Weill's court reporter to release the entirety of the Culpepper transcript from case 16-120.
McBride's attorney, Dale Danks Jr., who served as mayor of Jackson for three terms staring in 1997, declined comment for this story.
Editor-in-chief Donna Ladd contributed reporting on the Grayhead case to this story. Email city reporter Tim Summers Jr. at [email protected]. Read more about District Attorney Robert Shuler Smith's indictment at jfp.ms/DAFiles.
Support our reporting -- Follow the MFP.