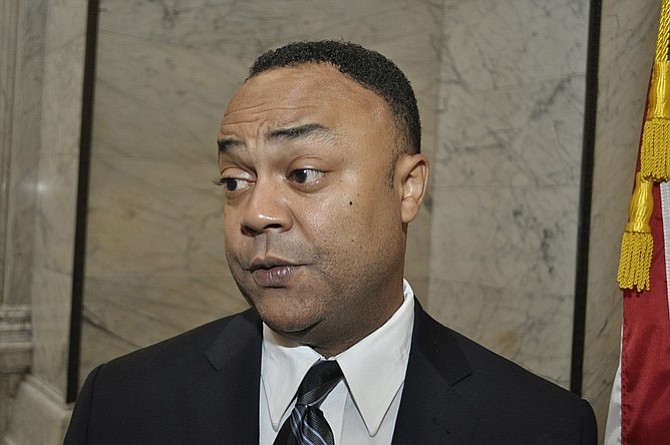 JACKSON — Former Jackson Mayor Dale Danks Jr., the attorney for Assistant District Attorney Jamie McBride, is challenging the attorney general's authority to ask a Hinds County grand jury to indict him and his boss, Hinds County District Attorney Robert Shuler Smith. A Hinds County grand jury recently indicted Smith and McBride on felony charges for allegedly trying to help a Jackson man, Christopher Butler, beat wire-fraud and embezzlement charges.
"In the case at bar," Danks wrote in his Oct. 5 motion, "(the) Hinds County District Attorney did not call for a Hinds County Grand Jury to be empanelled for the purpose of indicting himself and one of his legal assistants, Co-Defendant Jamie K. McBride. The only authority the Mississippi Attorney General has to empanel a grand jury, independent of the local district attorney, is proscribed under the Mississippi State Grand Jury Act." Danks quotes that act in full, outlining two different categories under which the charges must qualify.
Mississippi Code 13-17-1 states that the attorney general may petition the senior circuit judge to empanel a state grand jury when "normal investigative or prosecutorial procedures are not adequate." However, in the petition, the attorney general's office must outline that the crime took place in more than one circuit-court district and confer with the local district attorney before moving forward.
"Nothing in the indictment in the within cause suggests that co-defendant, Jamie K. McBride, committed any alleged crimes in more than one circuit court jurisdiction. Also, on information and belief, the Mississippi Attorney General never consulted with the Hinds County District Attorney concerning the (e)mpanelment of the grand jury that returned the indictment in the within cause," Danks wrote.
Jim Waide, Smith's attorney, is still seeking the entirety of the March grand-jury testimony of FBI Special Agent Robert Culpepper, testimony that Hinds County Circuit Court Judge Jeff Weill filed and sealed in the Mississippi Supreme Court. Waide argues in his Oct. 3 motion that the testimony refutes Assistant Attorney General Stanley Alexander's claims that Smith was not prosecuting certain indictments. Alexander—who was an assistant district attorney under Smith's predecessor, Faye Peterson—ran unsuccessfully to unseat the district attorney last year.
"The hearing of March 22, 2016, discredits the Attorney General's claim that Smith has improperly failed to prosecute cases. The indictments of many of the persons whom Smith allegedly failed to prosecute were produced for the Court at the March 22, 2016, hearing."
As of yet, Special Judge Larry Roberts has not ruled on either motion.
Email city reporter Tim Summers Jr. at [email protected]. Read more about the indictments of Smith and McBride at jfp.ms/DAFiles.
Support our reporting -- Follow the MFP.