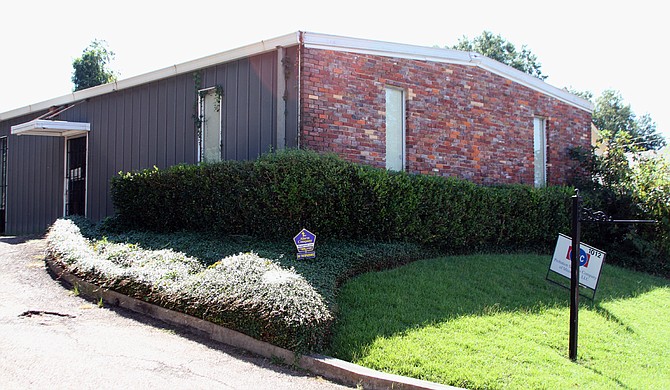 JACKSON — A week after Special Judge Larry Roberts ordered files unsealed in the wide-ranging charges against Hinds County District Attorney Robert Shuler Smith for allegedly improperly trying to help a defendant, the files were still not in public view as at press time. But the Sept. 12 hearing to unseal the case documents offered a glimpse of Smith's potential allegation of "misconduct by public officials."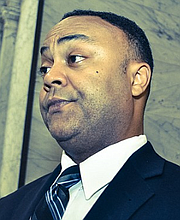 An archive of reporting on controversies surrounding Hinds County district attorneys, present and past.
During that hearing, and in the Mississippi Bar complaint against Smith for improper conduct and contact with Hinds County judges, defendants and attorneys, evidence emerged that the DA is allegedly targeting Circuit Court Judge Tomie Green, specifically as relates to a local probation-services company.
'Super-wide Discretion'
It is already public knowledge that Smith and Green have knocked heads in recent months in cases related to defendants Christopher Butler and Darnell Turner, both men Smith claims are innocent and need justice.
Green filed a Feb. 24 letter with the Mississippi Bar about what she called "odd and improper" actions by Smith, including a note he slid under her door asking her to call his mother and a press conference accusing her of dismissing cases. Hinds County Judge Melvin Priester Jr. and Circuit Judge Jeff Weill also wrote letters to the Bar describing Smith's erratic behavior toward them.
Adam Kilgore, general counsel of the Mississippi Bar, filed formal charges in the Mississippi Supreme Court against Smith after receiving the judges' individual complaints.
In his response to the judge's complaints against Smith, Smith's attorney, Jim Waide of Tupelo, included Green's July 20, 2015, order setting a conditional medical bond and a copy of the jail management sheet for a Quwanderuis Allen, who was accused of murder and aggravated assault. Green's order placed Allen under house arrest, stating that he was "chronically and/or seriously ill," not a danger to himself or others, "should be released for intensive supervision under monitoring of Probation Services Company of Hinds County, Mississippi," and must follow doctor's orders and take prescribed medication.
Allen, whose attorney apparently was Sanford Knott according to the order, is not a relevant party to the case, so far, but Waide's response explains the peculiar inclusion of the document.
"Smith had ample factual basis for believing Judge Green was issuing unlawful orders in criminal cases," Waide wrote in his motion, pointing to the two documents. "These are documents evidencing Judge Green's releasing criminal defendants under the supervision of a private company."
The sealed documents apparently include alleged testimony from FBI Agent Robert Culpepper, Waide explained during a Sept. 9 interview. Waide said the transcript from the hearing with Culpepper will show that the FBI agent is investigating Smith for dropping indictments against certain defendants.
The hearing transcript will show, Waide said, that Smith responded by asking the FBI agent about the county's practice of releasing pretrial defendants on their own recognizance and then assigning them to report to the Hinds County Probation Company.
"And also (Smith) got into questioning, as best as he can remember, Agent Culpepper about why the FBI is not investigating the Hinds County Probation Company and what authority there is for Judge Green to be sending people to the Hinds County Probation Company," Waide told the Jackson Free Press.
Ron Welch, a local attorney and prison-rights specialist, said the law gives judges a large amount of discretion in determining the conditions of a bond but wondered at the need for a monitoring service when someone is released on their personal recognizance.
"There can be conditions, but usually it is just a bond," Welch said. "What could be said is maybe this is a little more onerous version of out-on-your-own recognizance, that somebody is going to look after you after you are out."
"The judges have super-wide discretion," Welch said, emphasizing that conditions can be on a case-by-case basis.
During the Sept. 12 hearing, Roberts officially unsealed the file that supposedly contained the transcript, but it was not there at the time. Waide said then he would request that the court reporter produce a copy of the transcript, but it was not available by press time.
'He Has Some Animus'
Pieter Teeuwissen, the attorney for the Hinds County Board of Supervisors and Jackson's former city attorney, said Hinds County Probation Company's relationship with the judicial system existed before he took on his present role.
"[The probation company] entered into an agreement with Hinds County in 2004, and my understanding is that the purpose of that agreement was to decrease the jail population and allow for alternatives to incarceration for pre-trial detainees," Teeuwissen said. "That's certainly a valuable and necessary service."
Teeuwissen said he is currently getting up to speed on the relationship, as it has been brought up recently.
"Like you, this has recently come to my attention, and I am trying to sort through it myself and get a better understanding," Teeuwissen said in an interview. "When I became board attorney, we found and have found in the ensuing three years various arrangements, contracts, services, et cetera, provided by various professionals or vendors that weren't necessarily well-documented in the board minutes."
Robert Johnson, a former chief of the Jackson Police Department, is the owner and manager of the Probation Services Company of Mississippi, LLC, of which the Hinds County Probation Company is a part.
The Hinds County Probation Company issues ankle bracelets for criminals out on parole on judge's instructions, although each bracelet issued can cost the county $50 to $225 a month, depending on the type of surveillance. The presiding judge sets the terms, Johnson explained.
"Judge Green, as well as the other judges, ... have also referred other clients to us, or ordered—let's put it that way. The court has the ability to order an offender to any terms of release that they want to do," Johnson said.
"Part of what has been included here in this jurisdiction is that some people have been ordered for electronic monitoring or i.e. house arrest."
"I don't know what Smith's issue is. Certainly it is not anything that is unique to Hinds County that we provide this service," Johnson said. "He has never asked or sat down and asked what the program is all about. I don't know what his issue is if he had one."
Johnson said the contract, a copy of which he said could be obtained through the county, contained a reference to a Mississippi attorney general's opinion from Jan. 31, 1990, advising the Hinds County Board of Supervisors that a county of municipality "may contract with a private corporation to provide the necessary equipment and monitoring services" to create a "home confinement program."
"The only thing I can figure out is that he has some animus with some of the judges over there in the circuit court and the county court, and I suspect that it all stems from that. [That] is the only way that I can figure out that we would be involved in any of these matters," Johnson said.
When asked if Smith could be alleging any kind of conflict of interest between his company and Judge Green, Johnson said she and his wife, Doris, have an extended familial relationship, which he described as cousins several times removed, and said that he did not feel that it was relevant to the discussion of his company's business relationship with the county. Johnson moved to Jackson from Michigan when be became police chief here; his wife is from Jackson, attending Jim Hill High School and Jackson State University.
"I am quite frankly offended by any hint of any some impropriety or some type of intimate relationship between either me or an employee and Judge Green," Johnson told the Jackson Free Press this week.
"When you are in trouble you look for a bigger scapegoat, well, I am not it," Judge Tomie Green said of Smith's allegations. "I am just not sure why Mr. Smith is focused on the court, but I can tell you that generally we have had very serious cases with paraplegics charged with crimes, we have had people with cancer charged with crimes, and the authority of the court, we set bonds for them with conditions because the bond is not for the crime, it is to make sure that they appear at trial."
Support our reporting -- Follow the MFP.