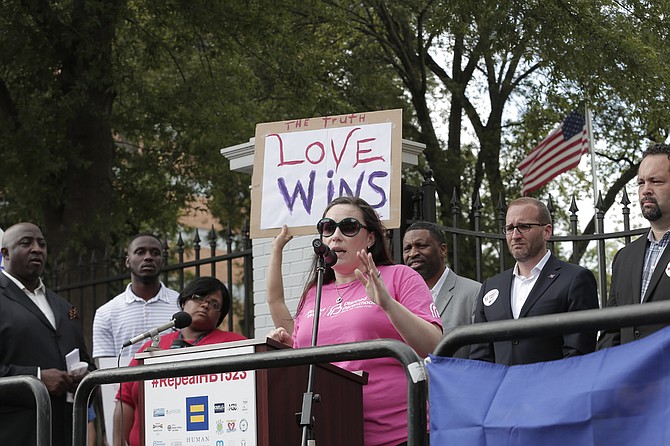 JACKSON — A federal judge has blocked a Mississippi state law that prevented the Division of Medicaid from reimbursing both the state's Planned Parenthood clinic and the only abortion clinic for birth control and cancer screenings for women in the state.
The law, passed in the 2016 legislative session, prevented any entity that performs nontherapeutic abortions (or is associated with such an organization) in the state from receiving reimbursements from Medicaid—even though federal funding cannot be used to pay for abortions.
With the law in effect, Mississippi's Planned Parenthood clinic, which doesn't offer abortion services, could not receive Medicaid reimbursements for the family-planning services it offers such as birth control, cancer screenings and screenings for sexually transmitted infections.
The law not only affects payments to Mississippi's Planned Parenthood clinic in Hattiesburg but also affects the only abortion clinic, the Jackson Women's Health Organization, which began offering birth control back in November.
The state's Division of Medicaid has paid the Hattiesburg clinic a total of $384 since fiscal-year 2014 in fee-for-service claims and $53 in encounter claims. In total, the state's Division of Medicaid has reimbursed its one Planned Parenthood clinic less than $500 in the past three years, division data show.
Planned Parenthood Southeast sued the state over the new law back in late June, and today U.S. District Judge Daniel Jordan permanently enjoined the state law, writing that "essentially every court to consider similar laws has found that they violate…the so-called 'Free-Choice-of-Provider Provision."
On Sept. 14, the 5th U.S. Circuit Court of Appeals reached the same conclusion that Judge Jordan did.
In a brief on Wednesday, the State (represented by the attorney general's office) wrote that it disagreed with the 5th Circuit's decision.
"The division of Medicaid respectfully disagrees with the panel decision in Gee and expressly reserves the right to ask that it be overruled by the Fifth Circuit en banc or the U.S. Supreme Court," the Oct. 19 response says.
Advocates spoke out against Senate Bill 2858 at several rallies, including state public policy director of Planned Parenthood, Felicia Brown-Williams.
Last spring, Brown-Williams called on Gov. Phil Bryant to veto Senate Bill 2238.
"We're here because we advocate for access to reproductive health care regardless of gender, regardless of sexuality, regardless of your income and regardless of your zip code," Brown-Williams told the crowd back in May.
Cecile Richards, the national president of Planned Parenthood, praised the court's decision in a press release.
"Yet another court has said it is unacceptable for politicians to dictate where women can go for their health care. This case is about the people who rely on us for basic care every day. We will not stand for these attacks on our patient's' right to health care, and Planned Parenthood will fight for our patients at every turn," she wrote.
Email state reporter Arielle Dreher at [email protected] . Read more about the battle over abortion rights in Mississippi at jfp.ms/abortion.
More stories by this author
Support our reporting -- Follow the MFP.