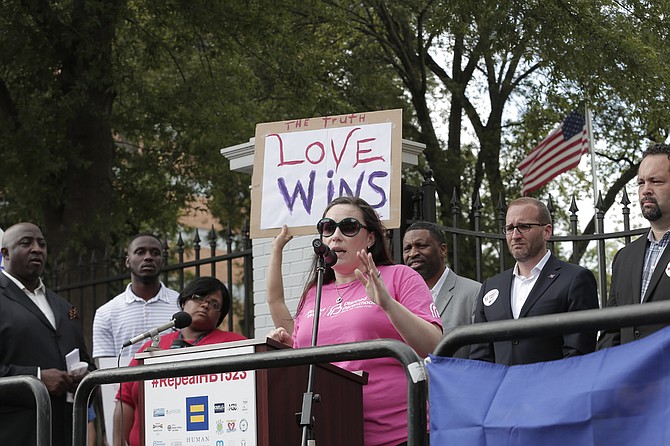 Felicia Brown-Williams, director of public policy at Planned Parenthood Southeast, spoke out against Senate Bill 2238, urging the governor to veto the bill at a rally on May 1; Gov. Bryant signed the bill on May 10.
Stories this photo appears in: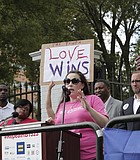 Abortion
A federal judge has enjoined a Mississippi state law that prevented the Division of Medicaid from reimbursing the state's Planned Parenthood clinic and the only abortion clinic for offering birth ...
Personhood
Gov. Phil Bryant signed Senate Bill 2238 on Tuesday, a law that blocks the state's Medicaid division from paying for "costs of care and services" at providers who also offer ...