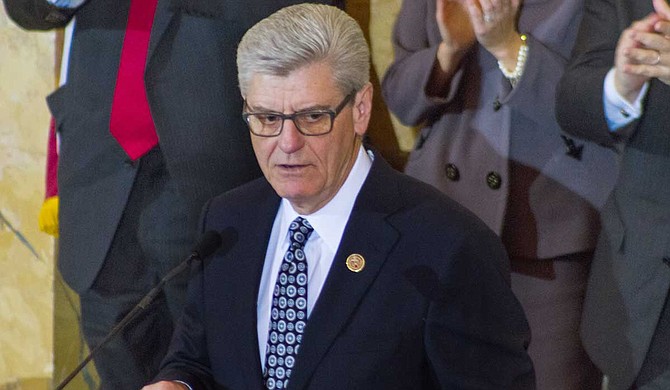 JACKSON — Mississippi leaders' refusal to expand Medicaid under the Affordable Care Act left about 300,000 Mississippians without access to health care and led to the closure of several rural hospitals deprived of funds—which has emerged as a 2018 issue in the midterm elections.
The program is worrying many Mississippi residents, but not just its lack of expansion. Mississippi wants Medicaid recipients to work 20 hours a week, either in a job or self-employment, in order to keep their health-care coverage, unless they fall under a list of 14 exceptions as both doctors and patients are warning about the rule pitfalls.
Docs, Patients Object to Rules
The Mississippi Division of Medicaid is having bi-weekly calls with the Centers for Medicare and Medicaid, an executive-run federal agency referred to as CMS, to discuss a proposal for Medicaid recipients to be subject to work requirements. The public comment process has closed, and CMS could approve the waiver at any point.
CMS posted the proposal in July seeking public comment, and of the nearly 300 responses submitted from Mississippians, health-care experts and doctors, not one was in support of work requirements, a Jackson Free Press analysis found. Comments are revealing Mississippians' fears about the proposed rules.
Single mothers raising their sick kids are worried they will lose health-care coverage. Mississippians who do not qualify for disability status under Social Security fear they will not be able to work 20 hours a week to keep their Medicaid coverage. Physicians think patients will get sicker and use emergency rooms more.
The majority of Medicaid beneficiaries are children in poverty, disabled Mississippians and their caretakers. The state has a large gap between those Mississippians currently covered by Medicaid and who could have been had the State expanded Medicaid. But Gov. Phil Bryant and other Republicans strongly opposed doing that.
The Kaiser Family Foundation estimates that 99,000 adults in the state are in that gap already. Some experts believe that work requirements would exacerbate a program that is already only serving a limited number of adults.
"Work requirements in general are a catch-22 because they require people to work, which gets them out of that income range and into the Medicaid gap," Jessica Schubel, a senior policy analyst with the Center for Budget Policy and Priorities, told the Jackson Free Press.
Schubel's colleagues did the math. For a single parent with one child qualifying for Medicaid in the state, this would be too much income, and they would eventually be kicked off Medicaid.
"So, these parents could end up uninsured, because few low-wage jobs (especially part-time jobs) offer coverage, and their income would still be below the poverty line, which is the minimum income needed to qualify for subsidized coverage in the ACA's individual insurance marketplace," Judith Solomon and Aviva Aron-Dine wrote in a June 2018 Center on Budget Policy and Priorities report.
Not 'Punitive Action'?
The Mississippi Division of Medicaid first applied for work requirements after the Trump administration gave the states permission to do so last year. Bryant, one of Trump's ardent supporters, announced his intentions to pursue work requirements for Medicaid recipients in his "State of the State" address in January.
The Division of Medicaid submitted its first waiver asking CMS for work requirements in December 2017. After the center responded with comments, the division resubmitted its waiver in late May 2018. The state's second waiver added five additional exceptions to work requirements, including for pregnant women, children under the age of 19 and people over the age of 65.
In theory, Mississippians forced off Medicaid by the new work requirements could get health insurance from their employers. In practice, however, researchers believe that this may not be the case. Georgetown University and Mississippi researchers predict that low-wage workers who are a part of the program would be unable to qualify or afford insurance if their employers offered it in the first place.
CMS has approved Medicaid work requirements in four states, but all four of those had expanded Medicaid previously. Mississippi has not, meaning work requirements could affect about 5,000 Mississippi parents, researchers at Georgetown estimate. Those people are poor enough to qualify for Medicaid in the first place, the majority of whom, experts say, are caring for sick family members or sick themselves.
The Mississippi Division of Medicaid has declined to put a number on how many people work requirements would affect because CMS has not approved the request.
The new policy would apply to families at 27 percent of the federal poverty line or below, Georgetown researchers estimate, that a three-person family would need to make $468 a month or less to qualify for the Medicaid coverage the proposed work requirements affects in the first place.
Blow of Lost Coverage
Researchers estimate that work requirements, if implemented as intended, would lead to parents who have Medicaid getting kicked off for making too much money. In order to lighten that blow, Mississippi extended transitional medical assistance for those recipients losing coverage from 12 to 24 months in their its proposal.
Georgetown University and Mississippi researchers estimate that the majority of Mississippians the new work requirements would affect are single, African American mothers in predominantly rural areas. Currently, the majority of Medicaid recipients in Mississippi are kids or elderly and disabled populations. Parents taking care of sick children or family members would be subject to the work requirements unless they are caring for a child who is 6 years old or younger, a person diagnosed with a mental illness or disabled family members.
The Mississippi waiver request stipulates other exceptions to the new work requirements, including pregnant women, children under age 19, those whom Social Security determines as "disabled," and those over age 65 or diagnosed with a mental illness, among other exceptions. Recipients enrolled in college at least half-time, or those with cancer or who are receiving unemployment insurance, will not be subject to the work requirements. These exceptions will not cover everyone, however.
One commenter wrote on CMS's site: "I have MS (multiple sclerosis) and live in MS. Not only will this effect (sic) me and my health as I am not currently on disability, but the care of my roommate (one way I save money is by sharing my house) who also suffers from a chronic disorder and is also not on disability will suffer. By asking us to work a minimum of 20 hours a week or ANY minimum you are sealing our fate to die earlier and live in more pain thus expediting our using disability."
Another commenter wrote about losing their job recently. "Meeting this requirement will be hard for someone like myself. I also feel as if families in rural areas who don't have access to healthcare will only sicken the community instead of building better health (outcomes) for all individuals. Health insurance is important; if parents have access to care then it is a stronger chance of properly caring for children."
What's at Stake
In Arkansas, where state leaders did expand Medicaid but also implemented work requirements, the results have been exactly what researchers predicted. After three months of the program, more than 4,000 Arkansas Medicaid recipients have lost coverage due to the new requirement. Kaiser Family Foundation researchers estimate that more than 15,000 Medicaid recipients risk losing coverage in the coming months due to the new work requirements.
Schubel said when parents lose health-care coverage, it is detrimental to the health and stability of the families and kids.
"There is a ton of research that shows that kids are more likely to have health insurance if their parents do. If parents lose their coverage, they are more at risk for incurring medical debt or experiencing some type of financial insecurity, which by definition will affect kids, whether they don't have enough to eat or a stable place to live because their parents can't pay rent," she said in July.
While four states have implemented work requirements, they have not been able to do so without challenges. Attorneys at the National Health Law Program and the Southern Poverty Law Center sued CMS officials for approving the Arkansas work requirements in August. In June 2018, a federal judge in Kentucky blocked the state's work requirements from taking effect.
Ten states, including Mississippi, have proposals for work requirements pending with CMS. Public comment on Mississippi's waiver closed on Aug. 18. Now, the center will review the comments and determine whether or not to approve the waiver. If CMS approves the Mississippi work requirements waiver, the division plans to implement the new requirements on July 1, 2019, for new applicants and Jan. 1, 2020, for those renewing their coverage.
Ashton Pittman contributed to this report.
More stories by this author
Support our reporting -- Follow the MFP.