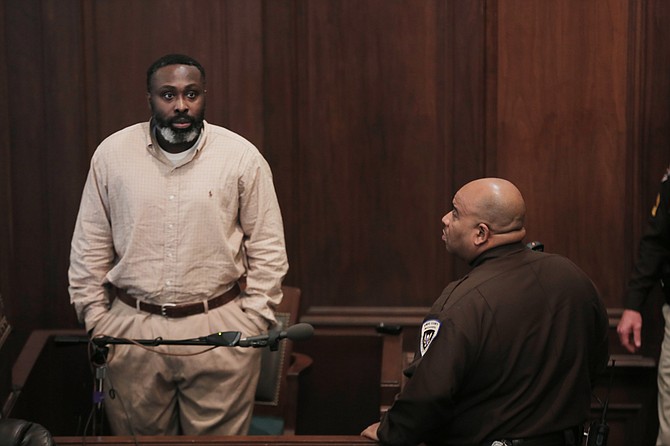 JACKSON — As the second trial against Hinds County District Attorney Robert Shuler Smith begins today, Christopher Butler, 40, is headed to prison for 30 years without parole after a Hinds County Circuit Court jury convicted him of possession of a large amount of marijuana on July 27.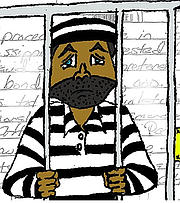 A Jackson man says MBN framed him for drug charges, which the agency vehemently denies. Illustration by Zeakyy Harrington
The jury convicted Butler on one count of possession for approximately four pounds of marijuana, a press release from the attorney general's office says. Hinds County Circuit Judge Jeff Weill sentenced Butler to 30 years in prison as a habitual offender under Mississippi law.
Weill had to sentence Butler with at least 24 years in prison without parole under the state's habitual-offender standards. Butler was previously convicted of marijuana possession and motor vehicle theft, a press release from Attorney General Jim Hood's office says. Weill added six more years to Butler's sentence because he is a "repeat drug offender." Butler is not eligible for parole for 30 years, and he also owes the state $500,000 in fines.
"Christopher Butler is a career criminal who has met his match through this sentence," said Hood said in the statement. "I appreciate the service of the jury and thank Judge Weill for his work."
Last year, Smith went on trial for his role in delaying prosecution against Butler in a different case. Butler is also accused of identity fraud, wire fraud and embezzlement at a former place of employment, but his first trial ended in a hung jury in May.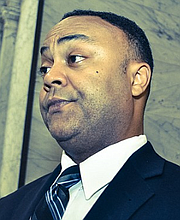 An archive of reporting on controversies surrounding Hinds County district attorneys, present and past.
Butler's Friday sentencing is connected to an April 2011 search warrant when the Mississippi Bureau of Narcotics found about four pounds of marijuana hidden in furniture at Butler's home. They also found a home security camera system, which they took and used to show the jury video footage of Butler "handling the drugs, selling drugs, counting large stacks of cash and storing the cash," the statement from Hood's office says.
In December during Smith's first trial, a former prosecutor in the Hinds County District Attorney's office testified that the Butler case "became the big thing in the office." Smith maintained that the video footage proves that Butler was set up almost a year ago, but MBN defended their agents, and even in a preliminary hearing in March, Judge Melvin Priester Sr. said he saw nothing that persuaded him that it could have been a set up.
The Hinds County DA's office, which includes Smith, recused from the case in 2016, and the attorney general's public integrity division took over.
At press time the second trial against Smith is in the jury selection process.
Read more about Christopher Butler's first trial and the state's case against Hinds County District District Attorney Robert Shuler Smith at jfp.ms/dafiles.
More stories by this author
Support our reporting -- Follow the MFP.