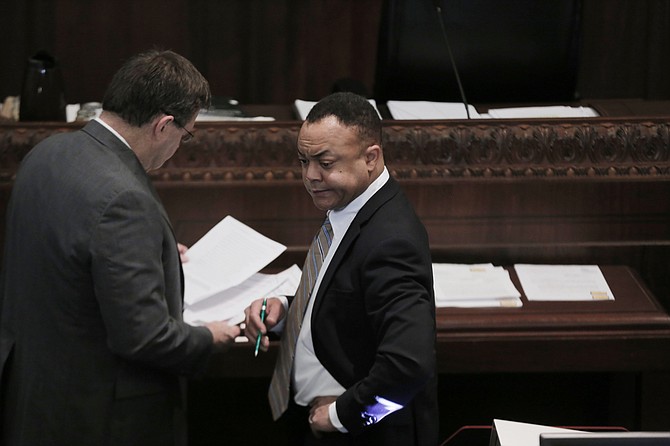 JACKSON — The Mississippi Supreme Court denied Hinds County District Attorney Robert Shuler Smith's appeal to avoid a second trial yesterday.
Smith submitted the appeal on June 13 following the June 8 order continuing the trial. Via the order to continue the trial, the original court date scheduled for July 12 was rescheduled for July 31.
In the document, the Supreme Court was brief and didn't give much reasoning behind denying Smith's request. The order states that "having duly considered this matter, we find that the petition for interlocutory appeal should be denied. Further, the motion to stay trial court proceedings should be dismissed as moot."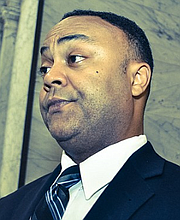 An archive of reporting on controversies surrounding Hinds County district attorneys, present and past.
Late last year, Smith went on trial for his role in delaying the prosecution of defendant Christopher Butler, with the attorney general's office calling witnesses who said the county's top prosecutor was aware of alleged corruption and bribery inside his office. The jury could not reach a verdict after a note surfaced stating that one of the jurors had knowledge of Smith prior to the trial, leading to the June 12 trial date.
In Smith's appeal he argues that his "right to be free from double jeopardy cannot be protected" if the trial continues. The appeal also states that Smith should be considered for the interlocutory appeal "since Smith has a valued right not just to be acquitted, but to be free from the rigors of a second lengthy trial."
Document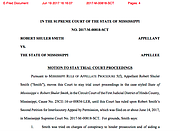 Just days after submitting his appeal, Smith submitted a motion to stay trial court proceedings on June 19 that was also mentioned in the Supreme Court's document denying the request. The motion to stay halts any further legal process in a criminal trial.
Read the Jackson Free Press' award-winning coverage of the charges against the Hinds County district attorney at jacksonfreepress.com/DAFiles. Submit news tips to William Kelly at [email protected].
More stories by this author
Support our reporting -- Follow the MFP.