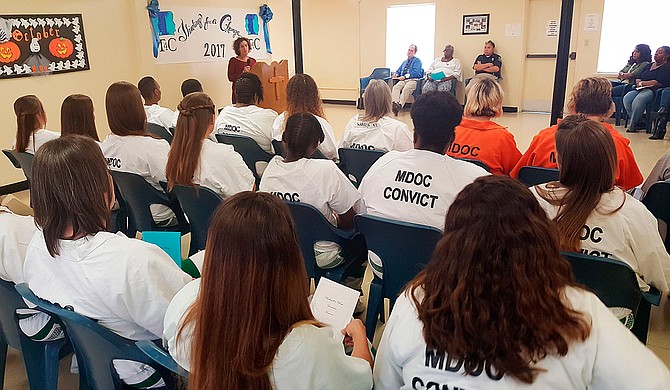 JACKSON — Since learning that its traditional, military-style crime-fighting strategy actually increased repeat offenses, the Mississippi Department of Corrections plans to expand a recidivism-reduction program that focuses on cognitive behavioral change, called Thinking for a Change.
The evidence-based program replaced the military-style program after the state's PEER Committee research team found that inmates who went through the program did worse than those who did not.
MDOC will now offer Thinking for a Change classes in pre-release, education, and substance-abuse programs in state prisons, probation and parole offices statewide.
The program is a group-based model, and inmates are placed in groups of no more than 15 participants. For two months, they meet twice a week to talk and learn about social and behavioral skills. They attend 25 lessons in all, completed in about 30 sessions held one to three times a week.
"We are hoping that offering Thinking for a Change in more areas will make a difference in our recidivism rate," MDOC Commissioner Pelicia Hall said in a press statement. "We know it has the potential because the evidence is there that it does make a difference. And if we lower the number of people returning to prison, then, of course, we lower the cost of incarceration. This is something in which the effects are not immediate but may be shown over time."
On Oct. 27, 14 women at the Flowood Community Work Center graduated from the program. Thirty-one MDOC staff members received training this year in the curriculum and are expected to train other staff members in 2018, a press release from MDOC says.
"There are a lot of expectations from the prison system when it comes to rehabilitation, but we don't have a lot of money," Hall said in the statement. "So MDOC has to look for evidence-based programs as well as partnerships that are relatively cost effective."
Read more about evidence-based crime-prevention solutions at jfp.ms/preventingviolence. Email state reporter Arielle Dreher at [email protected].
More like this story
More stories by this author