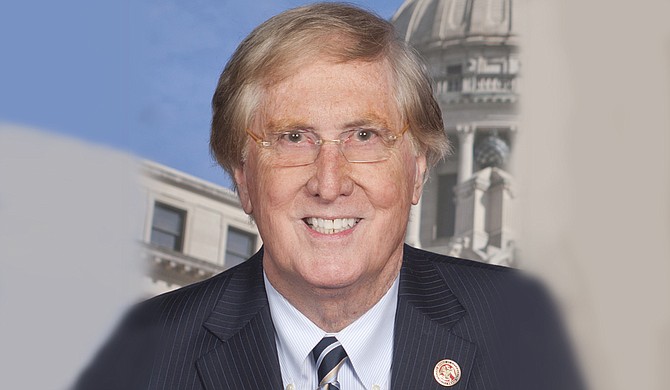 JACKSON — Mississippians would be able to vote before Election Day and register online if legislation the House Apportionment and Elections Committee passed this week stays alive long enough to become law. It would also establish a committee to study the state's outdated suffrage laws to determine if more Mississippians should be re-enfranchised to vote after serving time for crimes.
On Monday, Jan. 23, Rep. Bill Denny, R-Jackson, told his committee that the Senate had had a "change of heart" on early voting, after it killed the legislation last year. The new House Bill 228 would enable Mississippians to vote 14 days prior to an election at their circuit clerk's office, in the same way they would cast their ballots on Election Day. The will now go to the House for a full vote.
The committee also considered Denny's first-time-voter online registration bill, HB 373, which would allow first-time voters to register online instead of mailing in forms to circuit clerks' offices. Last year, the Senate rejected online registration for first-time voters and only enabled already-registered voters to change addresses online. Denny brought back first-time online voter registration in House Bill 373.
"My argument was, I'm been going door to door for 20 years with this form to allow anybody to vote by mail, and there's nothing on this form that even requires a witness," Denny told the committee.
Representatives from the secretary of state's office said more than 1,000 people have used the online voter-registration portal to change addresses since the Legislature passed that bill last year.
Mississippi's outdated suffrage laws could get a makeover in the coming year if HB 1054 survives. It establishes a committee of lawmakers, representatives from the secretary of state's office and the Mississippi Department of Corrections, as well as a prosecutor and a public defender, to study policy or law changes that would enable nonviolent felons to have voting rights restored.
The secretary of state's website lists 22 disenfranchising crimes ranging from murder and rape to larceny and receiving stolen property—some violent crimes, others not. Mississippians with any of those 22 crimes on their records have few options to get rights restored. The ban comes from a precedent set in an article of the Mississippi Constitution, which has not been changed since the 1970s. A 2009 attorney general's opinion recently defined the list of crimes.
Disenfranchised citizens can ask the governor directly to restore their rights or ask the court directly. The Legislature can pardon them with individual suffrage bills, as long as the bill gets a two-thirds vote from both the Senate and the House. Last year, the Legislature did not pass any suffrage bills.
Rep. Toby Barker, R-Hattiesburg, authored HB 1054 and told the committee establishing a study committee would be the best way to change the state law.
"The way we do restoring voter rights is so haphazard ... there's really no system in place to say, 'Hey if you complete your sentence and do these things, then this committee recommends that hey that should be enough,'" Barker told the House Elections Committee on Jan. 23. "All this is doing is creating a platform where a bi-partisan group can hopefully come to some kind of conclusion to change our policy."
Some lawmakers asked why they needed a committee instead of just introducing legislation to change the suffrage law. Barker said if they did not use a committee approach, they would be back in five years dealing with the same issue.
Email state reporter Arielle Dreher at [email protected] and follow her legislative updates on Twitter @arielle_amara.
More stories by this author
Support our reporting -- Follow the MFP.