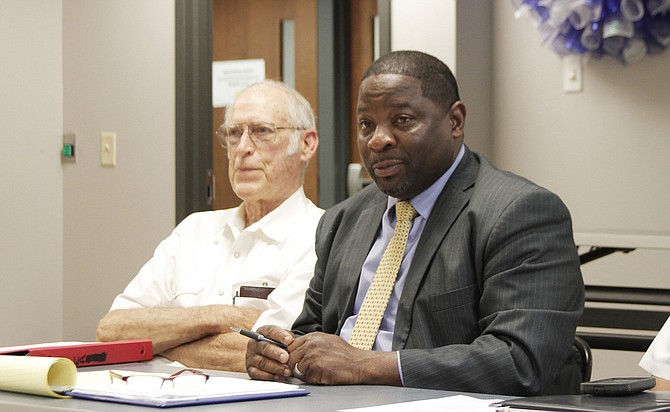 JACKSON — For the last two years, the Hinds County Youth Court handcuffed children while they waited their turn to appear before Judge William Skinner II in direct violation of a federal consent decree.
In 2012, Hinds County settled a federal lawsuit filed by the Southern Poverty Law Center and Disability Rights Mississippi over conditions at the Henley-Young Juvenile Justice Center.
The agreement, known as a consent decree with federal monitor Leonard Dixon overseeing it, outlines required policies such as limits on length of stay and proper medical and mental-health care.
However, the youth-court director, Judge Skinner, was not a party to the 2012 agreement. But now, all parties involved, including the judge, have entered into a new agreement.
The new version states that discordant policies like the restraints are no longer standard practice, and Henley-Young can only detain a maximum of 32 children and none of those for more than 21 days without alternative plans.
'Must Be Handcuffed'
Until this agreement, Judge Skinner was adamantly in favor of restraints of the children, regardless of their offense. "All youths detained at the Henley Young Juvenile Justice Center held for court appearance(s) before this Court must be handcuffed while being held in the holding tank and prior to entry to the courtroom for their respective court appearance," Skinner's detention guidelines standing order from April 15, 2014, stated (emphasis judge's own).
The order, included in a June 22, 2016, motion to hold the judge in contempt of the federal consent decree, stated that the policy was in place to "ensure that the court is not to be delayed."
The consent decree, updated and reaffirmed by all the parties involved earlier this year except for the youth-court judge, states that "mechanical restraints shall not be used to punish youth or for the convenience of the staff."
Until April, the youth-court judge was not even a member of the lawsuit, which caused friction between the limits placed on Henley-Young's administrators and the ability of the judge to rule as he saw fit. In their motion to intervene in the lawsuit in April, Skinner's attorney states that "the existing parties to the litigation do not adequately protect the Hinds County Youth Court's interests."
Skinner did not respond to attempts to contact him by phone or email.
After months of talks, all the parties involved reached a compromise in the new Memorandum of Understanding finalized June 27.
"There is a youth-court judge and a youth court that happens to be housed in the same building as a detention center, but those are separate operations," Hinds County Board of Supervisors attorney Pieter Teeuwissen said during a phone interview on Aug. 10. "Now, ideally, those operations would complement each other."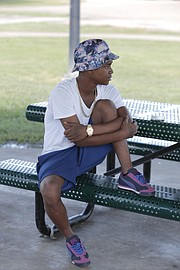 A full archive of the JFP's "Preventing Violence" series, supported by grants from the Solutions Journalism Network. Photo of Zeakyy Harrington by Imani Khayyam.
Joi Owens, an attorney with Disability Rights Mississippi, is also hopeful. "Everyone is on the same page, and I think that's one of the reasons we wanted to be really specific because this is now going on for several years, and we are finally in a place where we have an administration in place that is working with all parties," Owens said during an Aug. 2 interview.
"The goal was for all of us to come together, to get on the same page, so hopefully we can get Henley-Young to where we need to be to provide the appropriate services for the kids there," Owens said.
'So Far, So Good'
Henley-Young Executive Director Johnnie McDaniels said that with Judge Skinner's cooperation, the facility can now work with the youth court to follow the policies outlined in the consent decree. That includes keeping the maximum population for the facility at 32 children and holding none of the young people past the 21-day limit without transfer plans, as Skinner often did.
"Whenever you put new kinds of directions in place, you have to make sure that everybody is interpreting it the same way," McDaniels said. "The judge (Skinner) has been receptive. We have involved the federal monitor when he and I weren't totally on the same page, just to kind of have a neutral referee to say this is what this means. So far, so good."
McDaniels said the detention center communicates with the youth court to coordinate a treatment plan for the children who have to spend more than 21 days in confinement, usually organizing an arrangement for transfer to another facility.
"If they know that they are going to sentence a kid for more than 21 days ... that triggers us to know that after 21 days part of the agreement requires the county to look at other places to place that child so that they can get the services that they need," McDaniels said.
He added that if the child cannot be placed until "a reasonable time" after the 21-day limit, then the juvenile might remain a few days later than the limit.
"That way we don't have a kid sitting back there wondering what is going to happen to them," McDaniels said.
The MOU also limits to 32 the number children that can be detained in Henley-Young.
McDaniels said that the number detained depends on the funding and that the limit was based on an affordable ratio of staff to children based on the current budget, which he said had increased over last year.
"Based on our staffing levels, we can properly care for 32 children," McDaniels said. "For the last month or so the numbers have been down. When I say down I say about maybe 15, we have had even less than that."
"In my discussions with the federal monitor I said we are going to remain staffed and ready for 32," McDaniels said, "because you never know when you are going to be hit with that number here."
"I think the county understands that it has to be done," McDaniels said, adding that may not always have been the case.
Email city reporter Tim Summers Jr. at [email protected]. Read more about juvenile detention and violence prevention at jfp.ms/preventingviolence.
Support our reporting -- Follow the MFP.