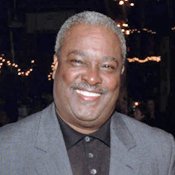 Jackson Mayor Harvey Johnson Jr. will host a community meeting in Ward 2 tonight at 6 p.m. The meeting's purpose is to discuss city services and plans, and will include a question and answer session.
Potter's House Fellowship Baptist Church is hosting tonight's meeting, and is located at 3285 W. County Line Road. For information call 601-960-2324
Previous Comments
ID

154097

Comment

What? No coverage of the spat Weill and Johnson got in over the Fuelman cards? After the last issue we had with this, you'd figure the city and mayor would like be transparent, but I guess that's just silly. Harvey seems to hate being held responsible, and Weill seems to enjoy a good bit sticking it to HJ over random stuff. Gonna be a fun 4 years.

Author

RobbieR

Date

2009-12-08T10:40:41-06:00
ID

154098

Comment

Past coverage here, Robbie. Is there something new?

Author

DonnaLadd

Date

2009-12-08T11:36:13-06:00
ID

154101

Comment

Ah, Robbie, Adam knows what you're talking about. (I left early sick yesterday). He should have something out on it later today.

Author

DonnaLadd

Date

2009-12-08T11:57:46-06:00
ID

154124

Comment

RobbieR, I don't think that this IS business as usual. Mr. Weill, in my opinion, committed a serious act against Mayor Johnson. I don't care what race he is: There are some things that you just don't do and snatching a document or anything out of someone's hand is a BIG NONO!!! When asked by Mayor Johnson, if it were a snatch, Mr. Weill responded, "Yes it was a SNATCH...!" These are manners that you should have learned at home; however, it dam# should have been taught in kindergarden. I'm beginning to wonder if Mr. Weill problem is seriously rooted in racism and he thinks that certain people in his WARD, who are egging him on with this foolishness, actually have his back. This is a bit too much! We are watching this same thing play out with President Obama. It is the disrespect, disreguard and the negative evaluation of the black male that drive these behaviors.

Author

justjess

Date

2009-12-08T15:09:05-06:00
More stories by this author
Support our reporting -- Follow the MFP.