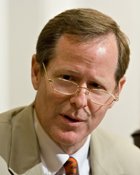 Ward 1 Councilman Jeff Weill delivered an information request to the city of Jackson yesterday, asking for copies of all records of purchases made from or through Fuelman, the city's contracted fuel administrator. Weill's information request, which targets the time period between Nov. 1, 2008, and Nov. 30, 2009, includes requests for records reflecting the number of city employees who have access to Fuelman cards, the number of and type of exceptions or misuses that have occurred, and "to what extent manual key-ins were permitted" on the cards, meaning purchases made without the presentation of the actual card.
"The council made four specific recommendations to the administration to correct the Fuelman problem in 2008, and it's a year later, and I want the administration to tell us if they've implemented those simple, straightforward recommendations," Weill told the Jackson Free Press this morning.
Weill led an effort in December 2008 to begin a city-wide investigation related to reports of illegal gasoline and diesel fuel theft by city employees through the city's Fuelman gas accounts. A city audit initially discovered about 9,000 errors in Fuelman card transactions between July and October of 2008. At the time, council members complained that more than 80 percent of city employees with city-paid gas cards were not properly tracking odometer readings, and could be abusing the card and stealing gas from the city.
Weill pointed out that the city spent $4.6 million in fiscal year 2008-2009 on fuel, including police patrol vehicles—almost $90,000 a week, and feared the city, under then-Mayor Frank Melton, had exercised little accountability for those expenditures.
The issue reached a head last Monday, after Mayor Harvey Johnson Jr. refused to turn over to the council a 1-year snapshot of Fuelman use for city employees. Weill demanded to know why the mayor's office was forcing him to file a Freedom of Information Act request when the city council is charged to allocate city money and needs to have all the relevant information to do so responsibly.
"I guess you are just going to have to get accustomed to how this mayor is going to run the city, and you are not going to be able to run it from Ward 1," Johnson answered, according to The Clarion-Ledger.
The city provided a list of Fuelman exceptions collected by department employees charged with cataloging Fuelman purchases to the council on Monday, city spokesman Chris Mims said today. The city reported 359 questionable transactions last month, down from about 500 in July.
"Those exceptions are the number of issues that have arisen, be it an incorrect odometer reading, or somebody not providing their receipt or any other concern raised," Mims said. "We have not found any evidence, since we have been in office, of fuel stealing or pilfering."
In February, then-chief Malcolm McMillin demoted former Deputy Chief Ron Sampson from deputy chief to lieutenant, and transferred Detective Earnest Perry, who was directly responsible under Sampson for overseeing Fuelman gas card usage for the department. At the time, McMillin said both men had violated city policy regarding Fuelman, though he never filed charges against them.
McMillin left the department and returned to his full-time job as Hinds County Sheriff during the municipal Democratic primary this spring. In July, Jeffrey Scott, a spokesperson for the police department, said that Interim Police Chief Tyrone Lewis considered the investigation into Perry and Sampson complete. Scott described the allegations of theft as "procedural errors" brought about by the inability of some gas retailer's facilities to accept Fuelman cards.
Mims said Police Chief Rebecca Coleman was reviewing the Fuelman allegations, however.
"Chief Coleman is taking a look at the status of that investigation," Mims said. "I don't believe any specific action in terms of personnel matters has been taken at this point."
Previous Comments
ID

154150

Comment

Boy, Harvey's just earning those brownie points! Way to win friends there Harv!

Author

Ironghost

Date

2009-12-09T13:40:46-06:00
ID

154160

Comment

Boy, Jeff's just earning those good ole boy points! Way to win over the rest of the city by snatching papers out of Harvey's hand.

Author

NewJackson

Date

2009-12-09T17:58:13-06:00
ID

154161

Comment

NewJack: Come on, you know he's not going to hand the over or say what's going on. Even if asked nicely.

Author

Ironghost

Date

2009-12-09T20:38:46-06:00
ID

154164

Comment

I don't blame Weill for wanting to see the documents; I'd want to see them. If I was not offered that opportunity then I'd be suspicious as to why I couldn't see them. How else can an effective and knowledgeable recommendation be given? What happened to transperancy? This is simply embarassing. This entire display is juvenile and unprofessional; typical of what we've come to expect from our city council representatives.

Author

Queen601

Date

2009-12-10T09:55:03-06:00
ID

154168

Comment

I don't blame Weill for wanting to see them, either, although he is establishing a track record of going after the mayor for political reasons. But the mayor's response is helping Weill's tactic work. He will continue to push the same buttons unless Johnson takes a more transparent approach. He shouldn't give him reason to go after him over something as basic as giving City Council documents. We've already editorialized about this: Neither man is handling this well.

Author

DonnaLadd

Date

2009-12-10T10:18:57-06:00
ID

154173

Comment

But I thought one of HJ's campaign promises to you was to be transparent?

Author

QB

Date

2009-12-10T13:59:15-06:00
ID

154177

Comment

Donna, I'm with you on this one 100%

Author

FrankMickens

Date

2009-12-10T15:17:12-06:00
ID

154181

Comment

I'm not seeing any evidence that Weill's the bad guy here. Sure, both men could be handling this like professionals. I'd think the Mayor would realize his actions would look guilty.

Author

Ironghost

Date

2009-12-10T18:50:27-06:00
ID

154182

Comment

I see all the crisler sore losers coming out again. I say Harvey be more open but the next time jeff snatches a paper out your hand, kenny stokes him.

Author

NewJackson

Date

2009-12-11T02:33:36-06:00
ID

154183

Comment

Iron, You said -"I'd think the "Mayor would realize his actions would (make him?)look guilty"? Surely you don't think Mr. Weil is accusing the Mayor of stealing gas?

Author

FrankMickens

Date

2009-12-11T08:43:22-06:00
ID

154184

Comment

NewJack: You mean don't show up for work sessions? Frank: Get Real. Weil's not accusing him of that. I believe he's more fed up with the city paying for $5 milllion in gas and not knowing where or who it went to. I don't think Harvey's intending to look like he's covering anything up, but his "I'm da Boss, don't question me" routine isn't helping.

Author

Ironghost

Date

2009-12-11T09:10:28-06:00
ID

154189

Comment

I guess unless Harvey grabs a sledge hammer and threatens Weill, his actions should be overlooked or excused because someone was "going after" him. Seems to me that a mayor should be more polished and prepared for those who will "go after" him. Simply because he's the mayor...of course people will "go after" him for "political reasons". I'm sure he knows that, which makes his reaction even less acceptable.

Author

Queen601

Date

2009-12-11T13:09:08-06:00
ID

154433

Comment

Mr. Weill's job and the job of every other person on the council is to work for the people. They are responsible for signing off on the spending of the peoples money. The question that needs to be asked is, are the other council members not concerned with this perceived total lack of accountability? Every employee that uses the fuel card and doesn't put in the paperwork for it needs to pay the city back. That is the only way that we will ever get accountability. I know that paperwork is a pain but if it is not documented (fueling a city vehicle) then it just didn't happen. This accountability is would not be an issue is most localities.

Author

Slider

Date

2009-12-22T09:26:52-06:00
More stories by this author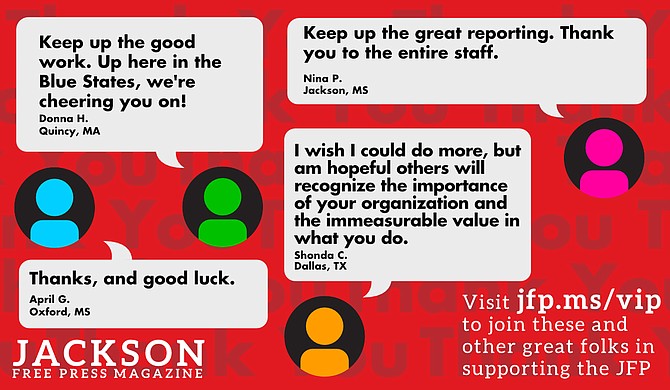 Thanks to all our new JFP VIPs!
COVID-19 has closed down the main sources of the JFP's revenue -- concerts, festivals, fundraisers, restaurants and bars. If everyone reading this article gives $5 or more, we should be able to continue publishing through the crisis. Please pay what you can to keep us reporting and publishing.