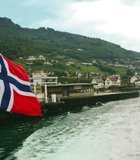 Travel
When I first considered going to Norway, it was really hard to think of anything that I knew about the country, other than it has some weird-looking extra letters in ...
Travel
I never fully understood the context of the phrase "When in Rome, do as the Romans do" until I went there myself.
Drink
Natchez holds a little sweet secret that has been a part of the historic landscape since 1979. It's the Old South Winery, which uses one of the state's perfect fruits: ...
National
Airlines, hotels and campgrounds are commanding higher rates and seeing more customers than a few summers ago, and luxury hotels are selling out. Local businessmen and state officials are optimistic.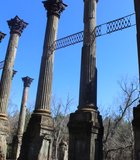 Travel
Ignorance is bliss for most of the ancestrally indigenous people who live and work at the doorsteps of Windsor Ruins in southwest Claiborne County near Port Gibson, Miss., because plantation ...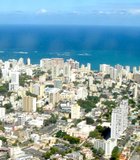 Travel
Puerto Rico, an American territory since the Spanish-American war at the turn of the 20th century, is one in a long arc of Caribbean islands that stretch from Mexico's Yucatan ...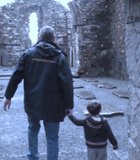 Travel
When I decided to hop on an international flight with just my 3-year-old and a few suitcases for company, much to the thinly veiled scorn and genuine bewilderment of many ...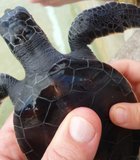 Feature
One way to get away from the holiday hustle and bustle is to literally get away.
GOOD Ideas
Summer is the season for hitting the road. Planes, trains, and especially cars transport people to their vacation destinations.
Fly
If you're planning a day trip from Jackson, consider yourself lucky: The state capital sits at the crossroad of two major interstate highways, making it easy to get to nearby ...
Jackblog
Last Thursday and Friday, three interns (including myself), one former intern and Donna took a field trip to South Mississippi for a story. Several stories, actually, but none of them ...
Cover
For some, a vacation just isn't a vacation unless they get on a plane, take a cab to a resort and spend their days baking at the pool. Putting aside ...
Cover
<b><em>Traveling with Munchkins</b></em>
You know it's coming, and you know that once it starts, it may never end. It's the dreaded, "Are we there yet?" whine coming from the back seat. There are ...
Culture
We left off last week wondering how DM&E (David, Mali and Emilio )would get across the Darien gap, the 54-mile impassable portion of the Pan-American Highway. The answer turned out ...
Culture
Hey! NPR's "All Things Considered" just did a short spot on SVO (driving your diesel car on straight vegetable oil). A lot of people on the best biodiesel and SVO ...