Recent Stories
Jacksonian
John Sewell plays many roles in Jackson, from his day job as the director of corporate communications at Blue Cross Blue Shield to his position on at least five boards, ...
Jackblog
Today is my last day here at the Free Press. Tomorrow I have to go back to Oxford for my final year at Ole Miss. I've been in the office ...
Jackblog
Last Thursday and Friday, three interns (including myself), one former intern and Donna took a field trip to South Mississippi for a story. Several stories, actually, but none of them ...
Books
The Mississippi Sovereignty Commission, a state agency that spied on the activities of civil rights supporters, was what first led Eric Etheridge to the haunting mug shots of the Freedom ...
Jackblog
After nearly two months on the job, I think I've finally decided what is my favorite part of being an editorial intern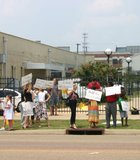 Talk
The Jackson Public School Board began their search for a new superintendent after Earl Watkins announced April 7 that he would not renew his contract when it expires in June ...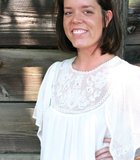 Jacksonian
Caroline Hobbs fell into her unconventional vocation as a bail bondswoman "through a bad boyfriend."
Jackblog
For some reason, sitting at the computer position makes my right shoulder ache. Just that one. It's like scapula tunnel syndrome. I'm going to need a deep tissue massage before ...
Jackblog
Things I've Learned Since I've Been at the JFP:
1. Always park across the street. When I went to interview the Lettuce Ladies (on my second day) I parked directly in the parking lot of the gas station where ...
Education
After years of documented abuse and consequent lawsuits, Columbia Training School is finally closing its doors to troubled girls.