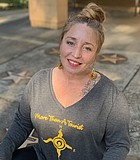 Person of the Day
Jane Halbert Jones' love for travel began at a young age. Spending two semesters abroad while a student at Mississippi College allowed her to spend a significant amount of time ...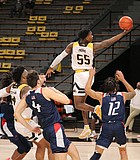 Person of the Day
Freshman guard Jaron Pierre Jr. was named Conference USA Freshman of the Week for his play against Tulane University and the University of South Alabama. He averaged 18 points and ...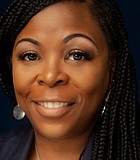 Person of the Day
Jackson State University named Rachel James-Terry as associate director of public relations in University Communications and Marketing on Oct. 16. She previously served as public relations writer and editor for ...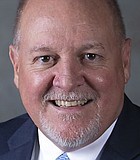 Person of the Day
The Clinton Public School District announced Wednesday that Superintendent Tim Martin will retire at the end of the 2020-2021 school year, WLBT-TV reported.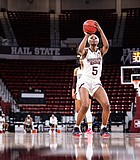 Person of the Day
Sophomore forward Rickea Jackson entered this season being named First-Team All-SEC by both the coaches and media. Jackson was added to the 2021 Cheryl Miller Award list as she looks ...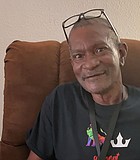 Jacksonian
Lucious Walton, a Greenwood, Miss., native who found himself homeless for some time, counts his blessings and considers himself extremely fortunate to now have a place in Jackson to call ...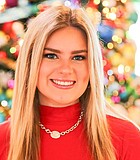 Person of the Day
The Mississippi Children's Museum named Parker McInnis Watts, a senior at Madison Central High School, as the museum's Volunteer of the Month for October after Watts volunteered for a total ...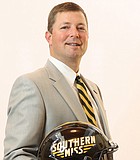 Person of the Day
Southern Miss has hired Tulane offensive coordinator Will Hall as its new head football coach.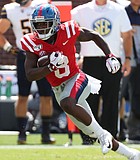 Person of the Day
Featuring an ending that would go down in Egg Bowl lore for years to come, the 2019 Egg Bowl will always be remembered for University of Mississippi wide receiver Elijah ...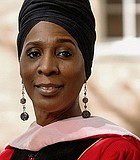 Person of the Day
Phyllis Lewis-Hale, assistant professor of music and director of the Opera Workshop at Jackson State University, received a $6,500 grant from the Mississippi Humanities Council this November to host a ...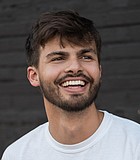 Person of the Day
When Cody Crotts, 25, painted his first mural of the new Mississippi flag in his hometown of Corinth, he thought it could be a conversation starter.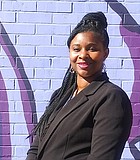 Jacksonian
When Gwen Wilks saw an advertisement for a position at the Mississippi Museum of Art that suggested she would "learn about herbs and fresh vegetables," she assumed the position would ...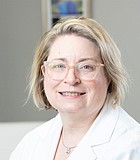 Person of the Day
Tanya Fitts, physician owner of Lafayette Pediatric Clinic in Oxford, Miss., became president-elect of the Mississippi chapter of the American Academy of Pediatrics on Oct. 30.
Person of the Day
Noah Harris, a 20-year-old from Hattiesburg, Miss., has become the first Black man to be elected student body president at Harvard University.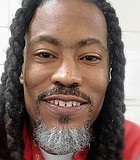 Person of the Day
As both a teacher and an artist, Christopher Mitchell felt the blows wrought by COVID-19, but he has been adapting to the changes as best he can so that he ...