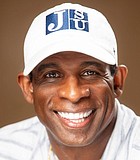 Person of the Day
While other college football programs in Mississippi have had several high points this season, Jackson State University's momentum has become undeniable. The Tigers are enjoying an unprecedented run of success.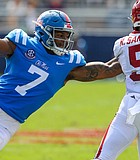 Person of the Day
To few's surprise, the University of Mississippi offense has been explosive and exciting in the 2021 season. The Rebels brought back quarterback Matt Corral and head coach Lane Kiffin.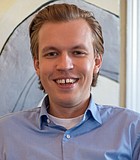 Person of the Day
As part of a dynamic team that brings a holistic approach to workforce development, Jackson resident Devin Winsett has served as a social worker with the Refill Jackson Initiative since ...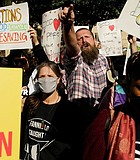 Person of the Day
Supporters and opponents of abortion rights rallied, blared music and shouted taunts Wednesday during protests in Mississippi's capital as the state took center stage in a pivotal U.S. Supreme Court ...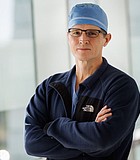 Person of the Day
Alabama native Dr. Phillip Burch moved to Jackson and took on the position of chief of pediatric cardiothoracic surgery at Children's of Mississippi hospital in October.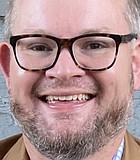 Person of the Day
Madison resident Brad Martin has served as a program administrator with the Mississippi State Department of Health's Office Against Interpersonal Violence since October 2021.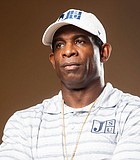 Person of the Day
Two longtime SWAC rivals are in opposite divisions as Alcorn State moved to the SWAC West and JSU stayed in the East. Florida A&M University and Bethune Cookman University joined ...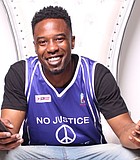 Person of the Day
Jackson native Robert Martez Hopkins has worked with Jackson Public Schools students for seven years through his mentoring group, Knowledge Camp University.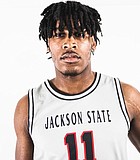 Person of the Day
Jayveous McKinnis returned this season as the 2021-2022 Preseason SWAC Defensive Player of Year and Preseason First-Team All-SWAC. He finished second in the nation in rebounding and led the SWAC ...
Person of the Day
Dr. Carlos Wilson, director and associate professor for the School of Lifelong Learning at Jackson State University, recently received a sub-grant from the Mississippi Department of Employment Security to fund ...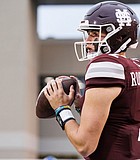 Person of the Day
Behind a historic performance by MSU quarterback Will Rogers, the Bulldogs knocked off the University of Kentucky 31-17. MSU previously defeated North Carolina State University and Texas A&M University.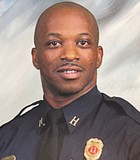 Person of the Day
Biloxi-based Keesler Federal Credit Union recently named Captain Antonio Ross of the Jackson Fire Department as First Responder of the Year.
Person of the Day
"The Digital Tele-Health Hub project arose because health disparity is such a critical issue in Jackson, especially after all that has happened during the pandemic," Dr. Girmay Berhie says. "I ...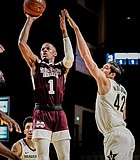 Person of the Day
Mississippi State University guard Iverson Molinar was voted to the Preseason First-Team All-SEC. The junior was the only player from either MSU or the University of Mississippi to be named ...
Person of the Day
Colin Powell, the barrier-breaking soldier and diplomat who served Democratic and Republican presidents in war and peace but whose sterling reputation was stained by his faulty claims to justify the ...