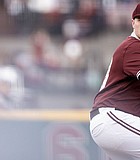 Person of the Day
Mississippi State University didn't have the best postseason start, as the Bulldogs were bounced quickly out of the Southeastern Conference tournament. MSU ended up being routed by the University of ...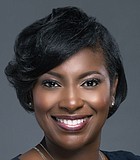 Person of the Day
Tasha Bibb loves to help Mississippi's potential entrepreneurs turn their business dreams into reality.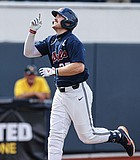 Person of the Day
In a winner take all final game of the regional, the Rebels held off the Golden Eagles to win 12-9. It took some heroics from senior Tim Elko for the ...
Person of the Day
Former attorney and Jackson mayor Alney Dale Danks Jr. died shortly after being hospitalized due to complications from a stroke on Wednesday, June 9. He was 81 years old.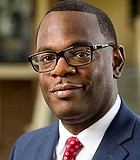 Person of the Day
The United Negro College Fund and the Higher Education Leadership Foundation recently named Jackson State University President Thomas K. Hudson as one of eight historically black college or university presidents ...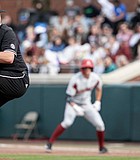 Person of the Day
After being cancelled in 2020, the NCAA College Baseball Tournament returns for 2021. The field features three teams from our state as Mississippi State University, University of Mississippi and the ...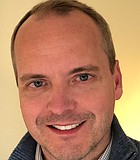 Jacksonian
Rob Hill spent 12 years as a United Methodist minister in Mississippi, passing 10 of those years behind the pulpit at Broadmeadow United Methodist Church at the top of Fondren ...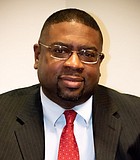 Person of the Day
Jackson State University recently named alumnus Howard Brown Jr. as its new chief financial officer and vice president for business and finance.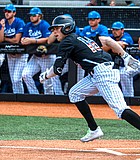 Person of the Day
USM freshman outfielder Reed Trimble will be one of the key players for the Golden Eagles in this tournament and the NCAA Tournament. In his first full season with Southern ...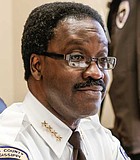 Person of the Day
The Hinds County Sheriff's Office acknowledged the passing Friday of former Sheriff Victor Mason, who had been fighting prostate cancer. He was 64.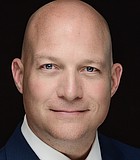 Person of the Day
Scott Trout, chief executive officer and managing partner of the Cordell & Cordell law firm, will travel to Jackson on Monday, June 7, to host a free seminar on divorce ...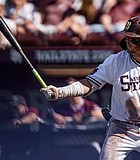 Person of the Day
Mississippi State University outfielder Tanner Allen won the fan voting portion of the C-Spire Outstanding Player Awards. Tanner beat out fellow teammate pitcher Landon Sims and three players from the ...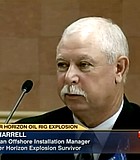 Person of the Day
Jimmy Harrell, a supervisor on the Deepwater Horizon oil rig that exploded in the Gulf of Mexico in 2010, has died at age 65.
Person of the Day
Walker Powell shined in game two of the four-game series for the University of Southern Mississippi as he pitched a complete-game no-hitter and set a career-high in strikeouts with 12.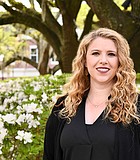 Person of the Day
Belhaven University recently appointed Madison native Shelley Smith, who has served as assistant to the president for coronavirus management since December 2020, to vice president for student development.