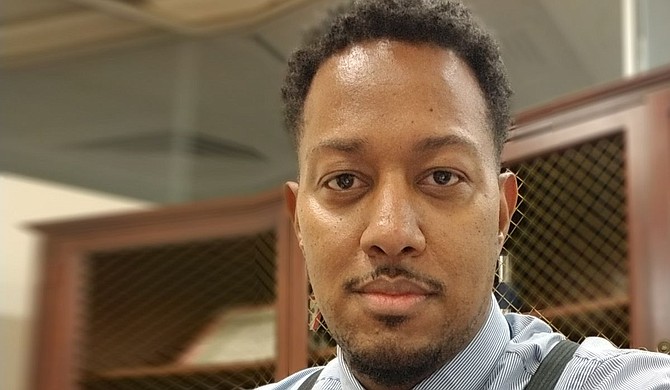 Dr. Carlos Wilson, director and associate professor for the School of Lifelong Learning at Jackson State University, recently received a sub-grant from the Mississippi Department of Employment Security to fund a new project at the Continuing Education Learning Center.
Wilson co-wrote the grant with Marquita Shelby, a former lead basic skills teacher at JSU. The $117,550 grant will support the JSU Remedial Adult and Continuing Education Support Service, which aims to provide participants with educational training to earn a high-school equivalency degree and receive industry-recognized credentials.
JSU's School of Lifelong Learning serves as a training center for state, local, public and private agencies, as well as an undergraduate student classroom and research facility. Wilson has been a member of the SLL faculty since 2005, and began serving as interim director in 2015 and acting director in summer 2021. He oversees the school's Department of Professional Interdisciplinary Studies, which is geared toward adults returning to school to earn a degree, as well as the Continuing Education Learning Center and GED prep courses. Wilson also manages adult education workshops across Mississippi through the Center for Professional Development.
Students in the RACESS program will receive up to 100 hours of course time, with online training available for soft skills such as administrative assistance, grammar refreshers, leadership, using the Microsoft Office suite and more. The program will also work with local community colleges to provide training on truck driving and manufacturing. The first cohort of the program will begin in January 2022 and run for 18 months, with roughly 50 participants taking part, Wilson says.
"The School of Lifelong Learning is based on a vision of continuing education and offering academic courses that are an extension on what is normally available on the JSU campus," Wilson says. "We offer a flexible option for the working population with courses that are available on evenings and weekends, and we're also one of the first programs that went fully online."
Wilson was born in Brookhaven, Miss., and graduated from Brookhaven High School before enrolling at JSU. He received a bachelor's degree in mathematics in 2004 and a master's degree in teaching mathematics in 2006, and later received a doctorate in urban higher education in 2012.
"I long had a strong interest in mathematics and engineering, but I also picked up a love for teaching from my mother, Mary Hellen Wilson, who worked as an educator, teacher and librarian for Brookhaven Public Schools for more than 20 years," Wilson says. "When I started my master's program at JSU and began interning for the School of Lifelong Learning, I got to see firsthand the impact of the work the department was doing. When a staff assistant position opened up while I was there, I knew it was what I wanted to do."
After joining the SLL faculty in November 2005, Wilson helped the school to set up training and professional-development workshops. After becoming director of academic programs in 2012, he began hiring new faculty members and scheduling courses for the school. Wilson became the interim assistant director for SLL in 2013 and interim director in 2015 before assuming his current position earlier this year.
Wilson and his wife, Daphne Chamberlain Wilson, have been married for six years and have two children, Casey and Collin.
For more information on the School of Lifelong Learning and RACESS, call 601-979-2636 or 601-979-8777.
Support our reporting -- Follow the MFP.