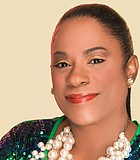 Biz Roundup
ReadyNation Mississippi, an organization that advocates for evidence-based policies to build a stronger workforce, recently named Tonya Ware, who previously served as the project manager for Leadership Greater Jackson and ...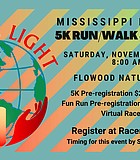 Biz Roundup
The Mississippi Boychoir recently announced its inaugural "Be the Light" 5k run and walk and fun run event, which will take place Saturday, Nov. 14, at the Flowood Nature Trail.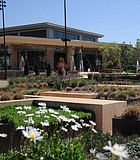 Biz Roundup
The Mississippi Museum of Art recently announced that it will host the Mississippi Invitational, which features contemporary artwork from around the state, in the fall of 2021.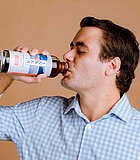 Biz Roundup
Belhaven resident Chat Phillips recently launched his own bottled beverage business, Inaka Tea Company, in Jackson.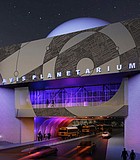 Jackson's Russell C. Davis Planetarium, which is currently undergoing a restoration due to a roof leak and resulting interior damage that forced it to close in April 2018, recently opened ...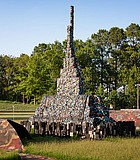 Biz Roundup
The Mississippi Museum of Art debuted a new exhibit called "Leonardo Drew: City in the Grass" on Saturday, Sept. 26.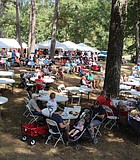 Biz Roundup
Due to the COVID-19 pandemic, Wells United Methodist Church in Jackson has cancelled its annual WellsFest events, including the Sept. 22 Art Night, the Sept. 23 golf tournament and the ...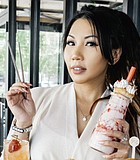 Biz Roundup
California native Rachel Phuong Le, owner of the Poké Stop sushi restaurant at Cultivation Food Hall at the District at Eastover, recently launched a new restaurant inside the food hall ...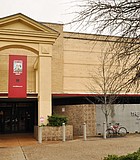 Business
As the COVID-19 pandemic continues on, so does Mississippi. Businesses across the capital city and beyond are adapting, reopening or doing whatever they can to help or become better connected ...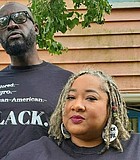 Business
Have you ever made a great comment and thought, "I should put that on a T-shirt"? Brad and Funmi Franklin have had those moments many a time and have since ...
Biz Roundup
Madison resident and professional chef David Raines announced that he is moving his restaurant, Dave's Triple B, Restaurant from its present location at 970 High St. in Jackson to Main ...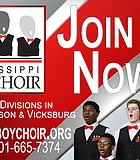 Biz Roundup
The Mississippi Boychoir is currently recruiting members for both its Jackson and Vicksburg divisions. Recruitment is open for second graders through high school seniors.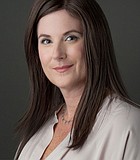 Biz Roundup
In honor of Ovarian Cancer Awareness Month in September, Newk's Eatery is preparing to launch a series of virtual events and in-store initiatives at all of its locations. Newk's is ...
Biz Roundup
Mississippi Agriculture and Commerce Commissioner Andy Gipson recently announced that work finished five months early on renovations to the Mississippi Coliseum at the Mississippi State Fairgrounds, partially due to event ...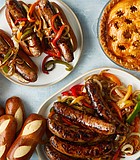 Biz Roundup
In light of the ongoing COVID-19 pandemic limiting access to restaurants, The Fresh Market recently announced a special summer cookout meal deal for August.