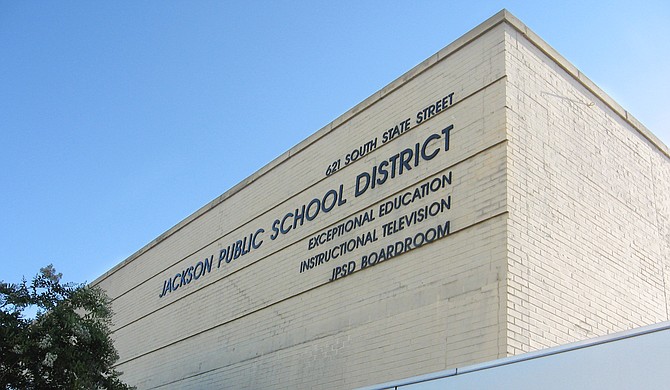 JACKSON — This week, the Mississippi Commission on School Accreditation will decide whether or not Jackson Public Schools is in a state of emergency. The meeting is the result of a lengthy investigative audit of the school district, which found that JPS is in violation of more than half of the state's accreditation standards.
Advocates, community organizers and the mayor's office plan to protest the impending decision the commission will make in its meeting on Wednesday through circulating a petition to present the commission and the Board of Education.
The #OurJPS rally is scheduled for this afternoon, Sept. 12, at the Mississippi Department of Education auditorium in the old Central High School downtown. Mayor Chokwe Antar Lumumba is expected to attend.
"We're preparing to do whatever it takes to ensure the stability of the school system and to do whatever is in the best interest of Jackson Public School students," he said in a press release.
The #OurJPS campaign has collected more than 1,700 signatures on its petition to the commission and the state board, which demands "No State Takeover of Jackson Public Schools."
It maintains that JPS has addressed and corrected a substantial amount of the audit findings. The petition also says that many of the audit findings are "administrative and procedural" instead of educational in nature.
"State takeovers of school districts do not yield improvements in student achievement; rather, more often than not, student achievement is stagnated during the short term and delayed over the long term," the petition says. "State takeovers diminish community engagement and involvement, necessary ingredients to increase and enhance district and student success."
If the governor declares a school district to be in a state of emergency, state law allows a broad range of actions. For example, the Board could recommend a conservator to take over the district, and students might be allowed to transfer to other school districts if they apply. The Commission on School Accreditation will hear from both sides at the Wednesday meeting. Lawyers from the Mississippi Department of Education and JPS will have an opportunity to address the commission.
JPS School Board of Trustees members and administrators discussed strategies about the investigative audit twice last week, but both times, reporters were not allowed in the room after the board voted to close their meetings and go into executive sessions.
Email state reporter Arielle Dreher at [email protected]. Follow her on Twitter at @arielle_amara.
Read more of JFP's stories on JPS' struggles at jfp.ms/jps.
More stories by this author
Support our reporting -- Follow the MFP.