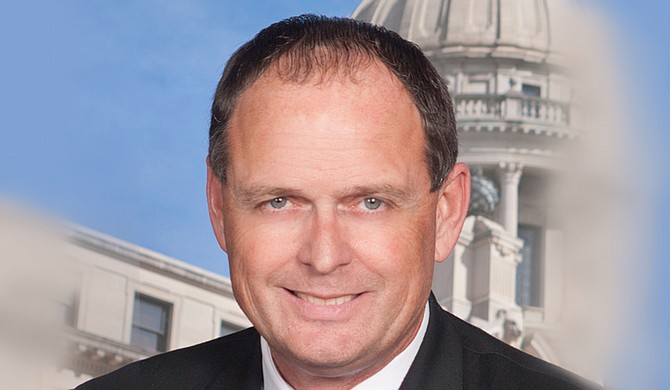 JACKSON — Rep. William Shirley, R-Quitman, is on a mission to make universities fly the state flag. The state flag debate flared up yesterday in the House of Representatives when Rep. Shirley introduced an amendment requiring all institutions of higher learning to fly the state flag if they want to continue to receive state funding.
Shirley introduced his amendment to a bill that would have offered tax breaks to private entities seeking to assist Mississippi State University and the University of Southern Mississippi build student-housing facilities.
The amendment sparked debate and passed by one vote, with six members not voting and House Speaker Philip Gunn voting against it. In protest, Democrats asked for bills to be read fully throughout the day.
The bill was held on a motion to reconsider, and Rep. Jeff Smith, R-Columbus, according to an AP report, suggested to members that the amendment could disappear in committee. Today, the chairman opted to not take the bill up at all. A similar bill, House Bill 1594, which would offer tax credits for student housing at Mississippi State is still alive in the Senate. It doesn't include the state flag language.
This morning, Rep. Shirley introduced his amendment again to a different bill, Senate Bill 2281, which authorizes bonds for several institutions of higher learning.
Rep. Shirley's amendment says: "Before any funds may be disbursed to an institution of higher learning for the purposes described in this paragraph ... the institution shall prominently display and fly the state flag each day of the year."
On Wednesday, Rep. Shirley told the House that his amendment has nothing to do with the current state flag design, the AP reported.
Rep. Willie Bailey, D-Greenville, raised a point of order on Rep. Shirley's amendment this morning, and the bill was set aside. The Speaker of the House will need to rule on this point of order for the bill to advance, but revenue bills have different deadlines. The House adjourned without addressing the bill, and they won't have to pass it until Tuesday next week to keep it alive.
All of the state's public universities voted to stop flying the state flag back in 2016, so this amendment would force universities to fly flags that in some cases administrators and in other cases students have opted not to display on campus.
A state away in Louisiana, the 5th U.S. Circuit Court of Appeals heard Grenada-based attorney Carlos Moore's case against Gov. Phil Bryant to change the state flag on Tuesday. Moore's lawyer Michael Scott told the Jackson Free Press in February that he and Moore were asking the 5th Circuit reverse the lower court's ruling on standing in the case (which would allow the case to go forward with Moore as the plaintiff) and send it back to the district court where they can begin discovery, enter historical and factual evidence, and go to trial.
This story has been updated to reflect that Senate Bill 2281 is a revenue bill; the deadline for revenue bills is next Tuesday. For more history about the state flag visit jfp.ms/slavery. Email state reporter Arielle Dreher at [email protected]
More stories by this author
Support our reporting -- Follow the MFP.