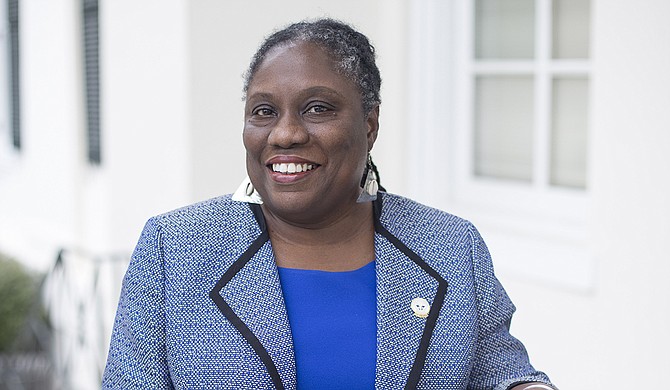 JACKSON — The new mayor of the capital city took office on July 3, along with the slightly reconfigured Jackson City Council. Mayor Chokwe Antar Lumumba, 34, announced his first wave of appointees three days later at his first city council meeting as mayor.
The first appointees included Dr. Safiya Omari as chief of staff, Dr. Robert Blaine as chief administrative officer, Charles Hatcher as chief financial officer and Keyshia Sanders as constituent services director. Two weeks ago, Yvetta "Kai" Williams joined the Lumumba administration as communications director. Mukesh Kumar, a Jackson State professor in urban and regional planning, is the interim director of planning and is expected to be confirmed Thursday. The confirmation of Bob Miller, proposed director of public works, was not scheduled at press time
Dr. Robert Blaine, Chief Administrative Officer
In a recent cover interview with the Jackson Free Press, Robert Blaine explained that the chief administrative officer's job is to run the government side of the city and make sure it is operating efficiently. The various divisions of the government report to the CAO, with the exception of the chief of police, who has a direct line to the mayor.
"There's a system for doing the political part of government, which is all through the mayor's office, and then there's the kind of administrative governmental functions that kind of comes through the CAO," Blaine said.
The College Park, Md., native left his job at the University of Louisiana in Monroe to become the orchestra conductor at Jackson State University, where he stayed for 12 years. Blaine was an associate professor, a full-time professor, an associate dean and finally a special assistant to the provost while at JSU. From there, he transitioned to Tougaloo College as the associate provost.
Blaine attended Indiana University and received a bachelor's degree in music. After undergraduate studies, Blaine discovered his passion for teaching and conducting and decided to attend Catholic University in Washington, D.C., to earn his master's in music. Then, Blaine got his doctorate of musical arts at the Eastman School of Music in Rochester, N.Y.
Dr. Safiya Omari, Chief of Staff
As the chief of staff, Safiya Omari is the executive liaison for the mayor. Part of Omari's job is communicating with the mayor to discuss his ideas and assisting his executive assistant with his calendar.
"First and foremost, my job is to make sure that the mayor's vision is disseminated throughout the city and that it is implemented by city employees," she said. "The meetings that we take are meetings that are germane to moving his agenda forward. However, that he never loses sight of serving the citizens who actually put him there."
In some instances, Omari serves in the place of the mayor when he is unavailable or if she can solve the situation without involving the mayor. She works with and helps manage constituent services, the business community and communications.
"I'm kind of like the political person as well. I'm supposed to know what the council is thinking. I'm supposed to be able to tell him whether what's on the agenda is going to get voted up or get voted down," Omari said. "Also, I'm supposed to help with strategies to make sure the council fully understands our position and try to sway them to our side if they, for some reason, don't want to vote for it."
The 63-year-old is originally from Los Angeles, Calif., but was raised in Shreveport, La., and eventually moved to Jackson from Los Angeles. Omari is a mother of three: Kimberly Nilaja Smith, Jabari Omari and Kuwasi Omari. Omari also was the late Mayor Lumumba Sr.'s chief of staff.

Omari was director of Jackson State University's Center for University Scholars and a professor of social work. At her time of departure, she was Associate Vice President for Research and Sponsored Programs. She directed the Southern Institute for Mental Health Advocacy Research and Training. Omari received her bachelor's degree in general psychology from Louisiana Tech University in Ruston, La., and her master's in clinical psychology at Northeastern University. She worked at Tougaloo College as a professor from 1990 to 1994. In 1994 she attended the University of Boston to earn her doctorate in experimental social psychology.
Charles Hatcher, Director of Finance and Administration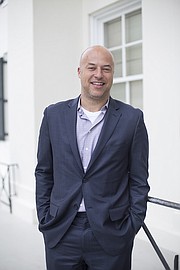 As the director of finance and administration, Charles Hatcher is responsible for the City's finances and oversees several divisions. "The divisions I oversee are finance. That entails the budget, controller, treasurer and purchasing," Hatcher said. "I also have information systems under me, and I have telecommunications, publications and municipal court systems."
Hatcher is originally from Ann Arbor, Mich., and is married to Elizabeth Hatcher and has a 2-year-old daughter, Charlotte.
Hatcher attended Cornell University where he received his bachelor's, master's and doctorates degree in consumer economics. After college, he spent 10 years as a professor at University of Georgia, Iowa State University and University of Wisconsin where he taught financial planning and investment management. Hatcher then worked as an independent financial consultant where he handled higher education finances and met Robert Blaine.
The 45-year-old moved to Jackson to become the CFO, arriving July 10. Hatcher says that the biggest challenges involved starting his job during the City's fiscal year budgeting process, which he says is over 400 pages. He described the document as a "firehose drink."
"That's been the biggest challenges. Trying to get up to speed on the budget as we begin to insert some of the mayor's priorities into it," Hatcher said. "It's a lot to digest. At the same time, you're trying to figure out how to reflect the priorities into that huge document that you don't understand completely at the beginning."
Hatcher added that the fiscal-year budget will be completed for the September deadline.
Yvetta "Kai" Williams, Communications Manager
Jackson native Yvetta "Kai" Williams, is the city's communication director and spokeswoman. "I am responsible for all things communications related under the mayor's office which includes the PR, public information, (and) the PEG (TV) network. Of course, the spokesperson for the mayor. Just everything," said Williams, who declined to give her age. "The social media marketing. All of that."
Williams, along with Constituent Services Manager Keyshia Sanders, worked for the late Mayor Lumumba Sr. as the director of the PEG network. Prior to that, Williams' film and video company Kai Productions/Reel Walk Cinema, LLC was Lumumba Sr.'s visual and media team.
In 1994, Williams received her first bachelor's degree at Tougaloo College in English and her second bachelor's in 1997 from the University of Southern Mississippi where she studied radio, television and film. She earned a master's degree in entertainment business from Fullsail University in Winter Park, Fla., in 2010.
Williams, who has been in the position for two weeks, was hired during what she describes as "budget season" and says that being rushed into it was like a whirlwind. She added that Lumumba is looking to hire someone else in the communications department due to the large workload.
Document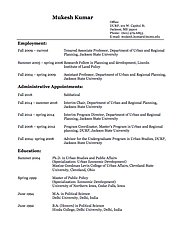 The new city spokeswoman says that her department's intentions are focused on solutions. "We want citizens to know that we see it, and we want to share with them our ideas on kind of turning those negatives into positives. And not only do we want them to know that we're on the path of doing it, but we also want to engage them, and we want them to work with us as we work with them to change that negative into a positive," Williams said.
"In order to do that, we have to share information," she added. "We have to let you guys know what we're doing out of the mayor's office so that you can get excited and join us in the work."
Mukesh Kumar, Interim Director of Planning
As of press time, the City had not provided a bio of Kumar, who is on leave from his position as a Jackson State University professor. He is expected to go before the Jackson City Council Thursday, Aug. 31, for confirmation.
Email reporter William Kelly at [email protected].
More stories by this author
Support our reporting -- Follow the MFP.