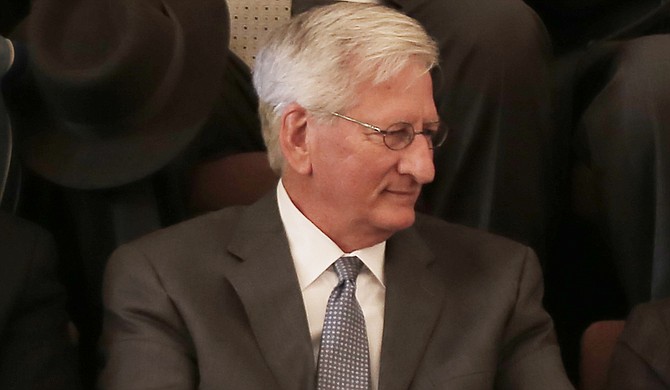 Even as children are dying in the state's foster-care system, its director says the state may not meet a court-ordered deadline to improve conditions without more funding and more than 200 new staff members. A federal judge set the latest deadline for review in the ongoing "Olivia Y" case, a class-action lawsuit brought in 2004 on behalf of the children in the system, for May 15.
A January report from the court monitor in the case found that an infant died within five days of entering the system. The court-ordered report also revealed that 2 percent of foster parents receive medical information on a newly placed child within 15 days of placement.
This morning, David Chandler, the executive director of the state's foster-care system, told attendees at Jackson State University's Mississippi Child Welfare Institute Conference that his agency is facing the challenge of history. The state had failed to comply with obligations in previous settlement agreements in the Olivia Y case before Chandler was brought on board.
In order for the state to keep control of its foster-care system, Chandler said that the federal judge must review what the department has achieved by May 15 and determine if enough has changed. Chandler admitted that his agency needs lots of help and asked for the Legislature to increase the agency's budget and funding. The division has an understaffing problem, and Chandler listed 246 positions that need to be filled to adequately serve children in the state's care.
"We have two major objectives," Chandler said. "First, the Legislature must increase our budget, and number two, we must employ more social workers and raise their salaries."
Fiscal-year 2015 data show that 7,557 children are in the state's foster-care system, and the number of Mississippi kids in foster care has steadily grown since 2011. Chandler said he did not expect to make all the hires needed by May 15, but he would like to start hiring long before then—including at the conference. Chandler believes a child's environment has lasting impact on his or her beliefs, values and every other aspect of life. He said if the state agrees with that belief, then they need to take responsibility.
"We must also accept our responsibility of supporting and preserving our children as the most important function in our society; nothing is more important," Chandler said.
Gov. Phil Bryant tapped Chandler to lead the Mississippi Division of Family and Children's Services six weeks ago. He left his post as a Mississippi Supreme Court justice to take the position.
"I view my duty and role as one supporting and preserving our children, making certain that every child is in an environment where he or she can develop in every way in a healthy manner," Chandler said.
More stories by this author
Support our reporting -- Follow the MFP.