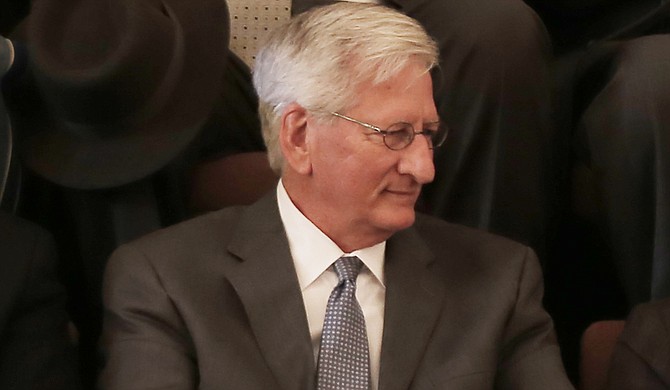 JACKSON — With surplus funding to comply with a 12-year-old lawsuit, the state's foster care system is on track to avoid federal receivership, and the state will not have to go to court on May 15, as originally planned.
The Legislature allotted $34.5 million more to the division of Child Protection Services' budget this session, division commisioner David Chandler said Wednesday. The division will gradually transition out of the Mississippi Department of Human Services and become its own department in 2017.
During the House Performance Based Budgeting Committee meeting Wednesday, Chandler said he was pleased and proud that the legislators, governor and lieutenant governor were all on board for providing the funds to "see that our children in the state are properly served."
Now that his department has the funding to comply with the court order, Chandler said his staff is working to hire more social workers before the July 1 deadline but that the state won't have to worry about a court appearance before then.
"We have a court date for May 15 scheduled, but the plaintiffs have informed me through our attorneys that they are interested in pushing the next court date back to October because we have been so successful obtaining the funds that are necessary to meet the requirements of the court order," Chandler told the committee. "In other words, what they want to do now is see whether we can accomplish what we say we can accomplish now that we have the funds."
Marcia Lowry, a lead attorney for A Better Childhood (one of the plaintiffs in the Olivia Y suit), confirmed that there will be no May court appearance this morning.
"We are in active negotiations with the state right now, and what position we will wind up with we are still working on right now," Lowry told the Jackson Free Press this morning.
The court order has several provisions that Chandler and his team must meet by July 1 including adding 204 social workers to their staff, moving staff to appropriate offices and raising compensations and salaries.
Rep. Toby Barker, R-Hattiesburg, who chairs the Performance Based Budgeting Committee, asked Chandler what the department is doing to hit the July 1 deadline.
Chandler said he is in touch with colleges and universities around the state with social work programs; he has been recruiting social workers since he began in his new role last December.
"We feel pretty good about being able to attract the new people we need, but that's only a part of it, we must train the new employees," Chandler told the committee. "One of our great concerns is putting a new employee out in the field who is very well trained and saddling that employee with an insurmountable caseload—we don't intend to do that."
Chandler said his staff is prepared to train 204 new social workers in July and then will phase in the new employees once training is complete. Chandler said that plaintiffs in the Olivia Y case are focused on decreasing the number of foster parents in Mississippi that are not certified. Hiring more social workers by July 1 is a step towards working on that, Chandler said.
"To meet that court order, we must have the people on-board in early July so that they can get the training they need so that they can get the foster parents certified," he said. "It's a pretty involved process and we understand that we don't have any time to kill if we're to meet the requirements."
Email state reporter Arielle Dreher at [email protected] and follow her on Twitter @arielle_amara. Read more state coverage at jfp.ms/state.
More stories by this author