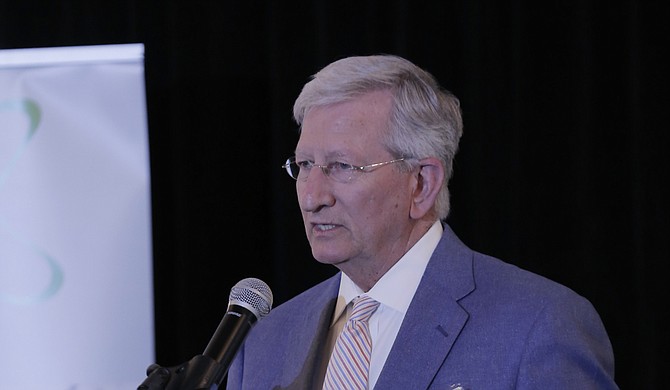 JACKSON — The state's foster-care system has avoided federal receivership—for now.
On May 19, the federal judge in the Olivia Y case approved an agreement that will postpone court action as long as the state complies with the original court order and agreement. Attorneys from A Better Childhood, representing the state's foster care children, have agreed to postpone their motion asking for federal receivership for Mississippi's foster care system until October 17. However, the plaintiffs can move forward with that motion at any time after receiving an update on the state's progress. By October 1, the court monitor will complete and submit an analysis, a press release from A Better Childhood states.
"Mississippi has profound and unaddressed shortcomings in its foster-care system that have subjected far too many of its children to grievous harm," said Marcia Robinson Lowry, the executive director of A Better Childhood and lead attorney in the case said in the release. "Under the pressure of this contempt motion, the state has indicated that it may finally be committed to addressing these shortcomings. Right now, we are watching carefully to see whether the state can finally demonstrate that it can do so or whether we need to ask the federal court to act."
On Friday, May 13, Gov. Phil Bryant signed a law to officially separate the state's foster-care system from the Mississippi Department of Human Services. The Olivia Y case is an ongoing lawsuit brought against the state for its failing foster care system.
In January, the court monitor's report detailed the death of an infant only five days after entering the state's care. Five months later, the new Department of Child Protection Services is in the midst of a mass onboarding of more than 200 social workers to comply with the 12-year-old lawsuit.
The court order requires a lot more than just additional social workers for the state's system, however, and funding was a large part of pushing the next court date back. The Legislature managed to allocate enough funding to the new division (now department) in the 2016 legislative session, and both David Chandler, the commissioner of the new department, and the governor praised lawmakers' work.
Bryant posted a video on Twitter as he signed Senate Bill 2179 last Friday. In the video, he praised the legislative leadership.
"We were looking at this bill late last year. The Legislature did such a remarkable job, I'd like to thank the speaker and the lieutenant governor for stepping forward and funding this agency in a difficult year," Bryant said in the video. "But we are going to provide services for our foster children that are the best in the nation."
More Difficult in History
Earlier this month, Bryant and Chandler were both guest speakers at the Mississippi Children's Mental Health Summit. Bryant told the audience that despite one of the "most difficult budget cycles in history," the Legislature managed to allocate an additional $33 million to the new department. Bryant said Chandler will have the ability to reform the agency and make hiring and firing decisions as needed.
"If you're not dedicated or not getting your job done, this job is too important to have someone who doesn't care," Bryant told the crowd.
Bryant acknowledged that while the state has made progress on the issue, the work is not done. Bryant said Chandler would have immediate access to him as a department commissioner.
Chandler admits that his new department's transformation will not be immediate. What will change quickly, and why the department needs $33 million in additional funding, is its staffing problem.
The new pay scale raises the compensation of all department workers and specialists; over half of the new hires will be frontline workers in the new department. An entry-level family protection specialist, which requires a bachelor's degree in social work, will pay more than $29,000. Previously, the state's family-protection specialists in the department made $27,600. A senior-level family protection specialist, which requires an applicant to be a licensed social worker and have experience or a master's degree, will now pay upwards of $35,000 starting July 1.
Chandler said some social workers in the field had almost 50 cases at a time—a problem that with the new department's massive hiring cycle this summer should change. Chandler hopes new social workers will have between 12 and 15 cases, especially to comply with the court order.
"They are going to give us an opportunity to meet all of the objectives that are in the interim court order," Chandler told the Jackson Free Press. "But the bottom line is they want to make sure that there are proper numbers of social workers to adequately care for the children."
Screening Foster Parents
Another primary focus of the new department is monitoring how social workers are certifying foster parents, especially in light of the court monitor's January report finding that an infant died within five days of being in the state's custody. The certification is social workers' responsibility and an extensive process that can take anywhere between six months to a year.
"A social worker has to be trained to do those home studies. It's a rather specific type of activity, and they must have the proper knowledge and the proper skills to complete those certifications for the parents who want to serve," Chandler said.
Potential foster parents must be screened themselves as well as their homes, and a lot of homes end up in gray areas, where they could be potentially certified but might not have a fire extinguisher or one of the many specific requirements.
Certifying potential foster parents requires a certain amount of smarts as well as a specific kind of training, Chandler says. He also plans to allow new social workers to take the necessary time to adjust to their jobs.
"We can't have a person just out of college with a B.S. degree and give them 50 parents to certify," Chandler said.
"We have to break them in slowly with a trained social worker going with them for a period of time—so this whole process is going to take some time."
Imani Khayyam contributed reporting. Email state reporter Arielle Dreher at [email protected] and follow her on Twitter at @arielle_amara.
More stories by this author