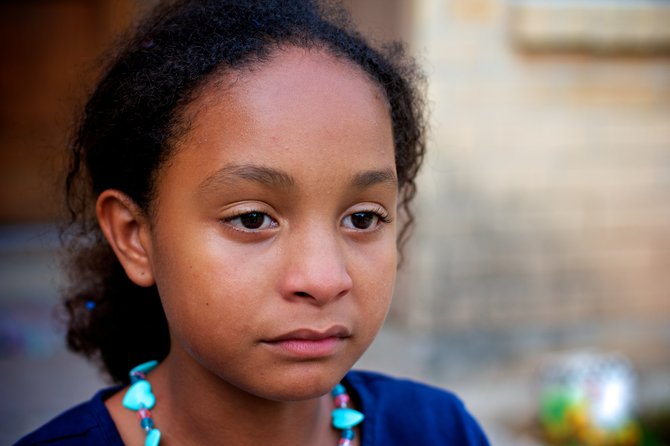 During the last legislative session, Mississippi lawmakers sharpened the teeth of the state's laws addressing human trafficking. They now give cops and prosecutors the power to aggressively pursue traffickers and the men who buy the services of the women and men the industry victimizes.
Make no mistake: Trafficking is big business. Worldwide, the estimated take for human trafficking is in the vicinity of $36 billion annually (second only to arms dealing), and 70 percent of human trafficking is sex trafficking. Most sex trafficking is part of organized crime and the gangs are frequently involved in other illegal activities, such as drug dealing.
Mississippi's new laws, which took effect July 1, have substantially increased penalties for individuals and business that sell and buy people through intimidation and coercion for the purposes of making them slaves.
"When a little girl is sold by her impoverished family—girls my daughters' age—(when she) runs away from home, or is lured by the false promise of a better life and then imprisoned in a brothel and tortured if she resists, that's slavery," President Barack Obama said in a speech to the Clinton Global Initiative last September. "It is barbaric, and it is evil, and it has no place in a civilized world."
Mississippi's laws now mandate that law enforcement should not treat victims of sex trafficking as criminals. Instead, prosecutors should give them immunity. This allows the women—and it is mostly women—to testify against the procurers, sellers and sex buyers.
It also means that Mississippi needs to step up to protect the victims and provide the support that will allow them to rebuild their lives. That's where organizations like the Center for Violence Prevention in Pearl come in.
"We saw this coming," Sandy Middleton, CVP executive director, said.
More than a year ago, Middleton and her staff attended a human trafficking conference in Chicago that opened their eyes to the extent of the issue.
"We really started looking at our cases, and asking the questions," she said. "Even then, we were like, 'Wow!' We just saw instance after instance of trafficking."
The CVP hired a consultant from the Polaris Project, a national organization working to stop human trafficking, to help establish support protocols using best practices.
"We trained our people," Middleton said, "... and let others know that we were ready to help."
That assistance includes trauma therapy, providing immediate shelter and developing escape plans for freeing victims safely. All of that costs money, and the CVP has no funds specifically allocated to sex trafficking. Middleton is hopeful that the community will continue to support the organization as it has done in the past.
"It's the same thing we do for our domestic violence victims and sexual assault (victims), she said. "It's all really similar."
Middleton added that people frequently have misconceptions about who sex trafficking victims are. But, like domestic violence victims, they span the gamut of society.
"The target is almost always someone who's vulnerable, whether they're a runaway, an addict or they have some kind of issue like that," Middleton said. "They make easy prey for somebody who's trying to own somebody, who's trying to control somebody else."
Young girls are particularly vulnerable, and traffickers will frequent their hang-outs.
She related one case where a trafficker would approach girls and say to them, "Well, you sure are a pretty girl." A girl's response would determine whether she became a target. If she responded with shy blushes and tongue-tied embarrassment, he knew that she would be susceptible to flattery and could be controlled. If, instead, she responded strongly and told him to get away from her, he would leave her alone.
Predators may get a girl drunk or high, then take pictures to blackmail her into doing what they want. They may purposely get her arrested, and then bail her out of jail so she will then owe them something.
"In some cases, (trafficking) comes along with domestic violence," Middleton said. "If you're treated like a slave and you're sold, forced to have sex for money, that's trafficking.
The CVP will also provide training to law enforcement and prosecutors to better understand the issue and deal with it. The prevailing attitude is that the victim has done something wrong.
Middleton believes that people are smarter than that, and that prosecutors should allow the people—a jury—to decide whether they will protect victims of sex trafficking.
"We owe it to ourselves, we owe it to society to get it out there, and let's see what happens," she said. "I tend to think that people will do the right thing."
Recognizing Sex Trafficking
Pimps/traffickers often exhibit the following behaviors or characteristics:
• Jealous, controlling and violent
• Significantly older than female companions 
• Promise things that seem too good to be true
• Encourage victims to engage in illegal activities to achieve their goals and dreams
• Buys expensive gifts or owns expensive items
• Is vague about his or her profession 
• Pushy or demanding about sex
• Encourages inappropriate sexual behavior 
• Makes the victim feel responsible for his/her financial stability. Very open about financial matters.
Warning signs that an individual is being trafficked:
• Signs of physical abuse such as burn marks, bruises or cuts
• Unexplained absences from class
• Less appropriately dressed than before
• Sexualized behavior
• Overly tired in class
• Withdrawn, depressed, distracted or checked out
• Brags about making or having lots of money
• Displays expensive clothes, accessories or shoes
• New tattoo (tattoos are often used by pimps as a way to brand victims. Tattoos of a name, symbol of money or barcode could indicate trafficking)
• Older boyfriend or new friends with a different lifestyle
• Talks about wild parties or invites other students to attend parties
• Shows signs of gang affiliation (i.e.: a preference for specific colors, notebook doodles of gang symbols, etc.)
SOURCE: Shared Hope International
Help the Jackson Free Press raise funds for the victims of sexual trafficking in Mississippi. The ninth annual JFP Chick Ball is July 20 at Hal & Mal's (200 S. Commerce St.), and all proceeds go to the Center for Violence Prevention. The Chick Ball is accepting donations from art to services to cash. Email chic[email protected], call 601-362-6121 ext. 23, or visit jfpchickball.com for more information.
More stories by this author
Support our reporting -- Follow the MFP.