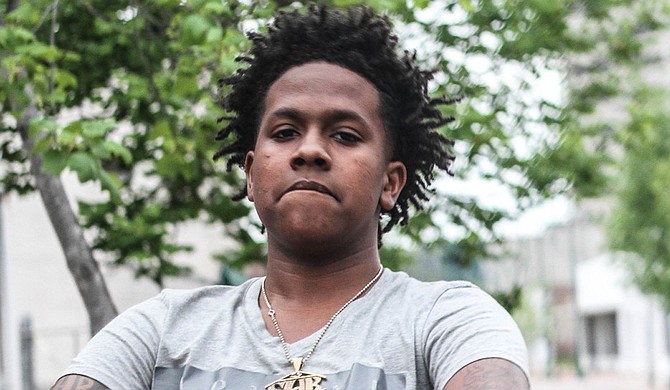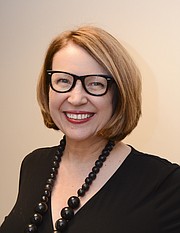 Lil Lonnie Taylor had just turned 7 when we started this newspaper in 2002. He wasn't quite 11 when Frank Melton, supposedly the savior of boys in Jackson, was elected mayor in 2006 and started joyriding with cops and teenagers through the streets of the city's poorest neighborhoods like the Bottom, Washington Addition, Wood Street and the Virden Addition, where Lil Lonnie came of age.
By the time a drunk Melton attacked a duplex on Ridgeway Street in the Virden Addition, surrounded by his cop bodyguards, breaking its windows with his "Walking Tall" stick and telling the kids on the JPD Mobile Command Center to use the sledgehammers he gave them to destroy it, Lil Lonnie was about 12.
When Melton was tried unsuccessfully for destroying a black single mother's property, and abusing the schizophrenic young man living inside it, two men still on the Jackson City Council now defended him. Lil Lonnie and his friends from his neighborhood were barely teenagers then.
By the time Chokwe A. Lumumba become mayor last year, promising opportunity and organizing former criminals to help young people choose better, Lil Lonnie was a rising young hip-hop artist whom other young people looked up to. He was working to make it off the streets and about to make it big and buy his family a house.
When Lil Lonnie died in his car near the home where a white supremacist shot down Medgar Evers in 1963 in front of his children, in a neighborhood where kids still have far too few opportunities or positive things to do, the young man was 22.
By the time Lil Lonnie was lowered into the ground on a rainy, depressing day, the mayor's task force on officer-involved shootings was six weeks old and still hadn't really discussed whether to tell Jacksonians which cop shot their child, how or why.
We all failed Lil Lonnie. I failed him, the mayor failed him, you failed him. We didn't plant that tree of hope, opportunities, solutions or messengers 20 years ago that could wrap around him and his killer now to keep them safe, hopeful, loved and supported. We are sending many kids out there armed with exactly the wrong things, undergirded by poverty and hopelessness, and then getting distraught when one of them predictably kills another one.
I often count backward when I hear that another young person has died in Jackson, or gone to jail. How old was he or she when I started my newspaper? What else should I have done? How old were their parents when Melton and other "leaders" used to take young people out of juvenile detention to "help" them? How old were their grandparents when the white-fueled JPD Thompson Tank crawled our streets looking for civil-rights "liberals" to attack or when still-unidentified law enforcement killed young people at Jackson State?
The overwhelming question is when we will all find the will, and take the time, and make the investments to stop this cycle of violence. It's not good enough to pin it on "the family"—that's abdicating responsibility. People know, or should know, that many families work their tails off in our city trying to protect kids whom this system of oppression, poverty, hunger and violence still gets to, and many parents grew up in the same cycle without tools to break it.
City leaders often repeat that the police can't stop most violence. And they're right, to a point. Cops can't cure generational poverty and oppression, and they can't be there every time a trauma-soaked person pulls the weapon they started carrying for self-defense and shoots someone with it. They can't be there at the point of no return. They can't interrupt the cycle from behind the blue wall of policing.
But they can work much harder not to be part of the problem. Cops don't have to be white-led to engage in bad policing, especially in areas many of the officers see as hopeless. I've heard Jackson police officers in COMSTAT meetings snicker at mugshots of suspects on their big screen who look strung-out. Really? That's funny?
I also know young people in Jackson whom cops have abused and belittled since they were in the fourth grade. Fact is, if you grow up brown or black in certain neighborhoods here, and in most U.S. cities, many officers treat you with contempt. Not all of them, but enough to scar young people who are punched while in handcuffs, dog-cursed, and slammed against walls and searched long before they are 18, because they are assumed to be "thugs." The fact that officers do this to our kids, and in front of others, is enough to increase the odds of them committing serious crime as adults.
Young people tend to rise, or sink, to our expectations of them.
Meantime, families throughout our city's history, whether white or black people were in charge, have suffered through losing loved ones to a police bullet without ever being shown the respect of knowing which officer pulled the trigger or why. It's hard to imagine a worse example of disrespect than not getting to know who killed your child, even it was legitimate self-defense. It's easy to understand why families might not trust the official police version considering how often many have witnessed cops disrespecting people in their neighborhoods, even without a sledgehammer in hand.
Lil Lonnie's death needs to mean something huge to the young people he inspired by lifting himself out of a world where hustling is a tool of survival in a nearly empty toolbox. His death needs to be a cattle prod to electrify action on the part of every citizen who claims to care about our young people. Get organized, volunteer mentor, donate, step up, speak up.
This means the mayor and the police, too. The City needs focused people in place who can organize, train and activate the "credible messengers" he promised us during his campaign. Young people must hear from people who have walked in their shoes and found a way to step into new ones, even if it meant prison along the path. He also cannot hide behind a cop-heavy task force when it comes to identifying officers and details of shootings. He promised his voters that he is a criminal-justice reformer, and he must walk that talk.
And police? They're not the answer, but they also must stop being one of the primary roots of youth violence in Jackson with actions that are more Frank Melton and Thompson Tank than enlightened 21st-century policing.
Support our reporting -- Follow the MFP.