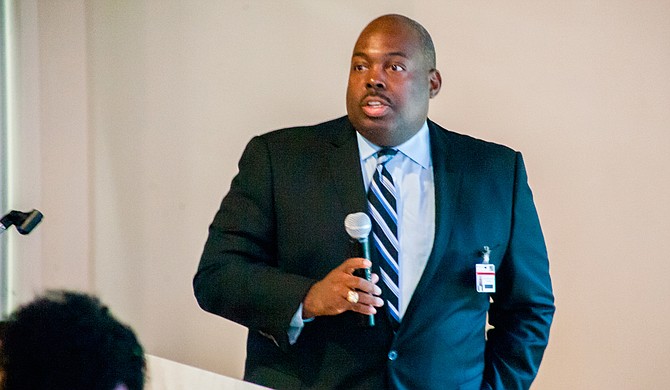 JACKSON — Four elementary schools will close at the end of this school year in Jackson Public Schools. On Tuesday, the JPS Board of Trustees voted to close Brown, French, George and Woodville Heights Elementary Schools starting in the 2018-2019 school year.
Interim Superintendent Freddrick Murray gave the board the recommendation, after the district conducted a feasibility study on schools with costly infrastructure repairs or less than 200 students. Murray said the facilities needed to close as a result of the increased cost of maintaining aging buildings and architectural designs, decreased state funding and a decline in student enrollment.
Brown, French and George Elementary Schools all have 200 students or fewer, and the repairs at Woodville Heights, which has more than 300 students, could cost $4 million.
Board members attended community meetings and went on walk-throughs of the four schools in the past few months, and trustees who spoke about the decision acknowledged that it was a difficult choice, but ultimately the right one.
"On one hand, you see students walking in line who are happy, who are listening to teachers reading them books ... and the paradox (of) the backdrop is rusty pipes, buckling floors .... In many instances facilities that need a lot of work at a time when the resources just aren't there," board Vice President Ed Sivak said at the Tuesday meeting. "So given current enrollment levels within the Jackson Public School District, maintaining the existing number of aging facilities in my opinion is no longer financially viable."
Board President Jeanne Hairston said the decision was a difficult one, noting that the district will need to work "triple-time" to come up with plans for the facilities, which will be left vacant come next fall.
"The district will continue to collaborate with stakeholders over the next few months to determine how the buildings can be transformed into community assets," Murray told the board Tuesday.
Students at Brown Elementary will now attend Galloway Elementary in the fall. Students at French will attend Lake and Raines Elementary Schools. George students will attend Isable and Casey. The more than 300 students at Woodville will attend Bates, Oak Forest and Timberlawn Elementary Schools.
Closing four elementary schools will affect 40 teachers and 55 support staff members at Brown, French and George Elementary Schools. A press release from the district says that "teachers and staff members of closed schools will be extended opportunities to fill vacancies at other schools and offices across the District."
Email reporter Arielle Dreher at [email protected].
More stories by this author
Support our reporting -- Follow the MFP.