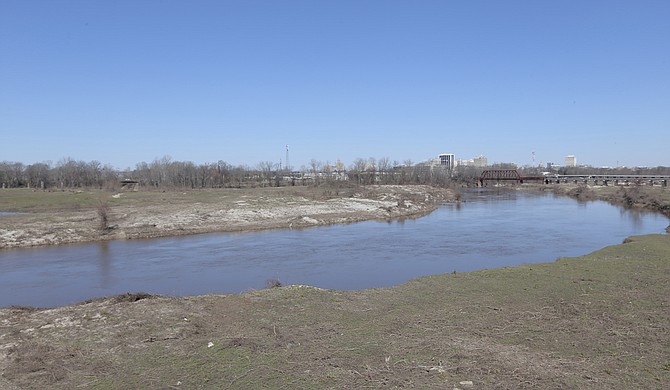 JACKSON — The draft proposal of the "One Lake" plan to dredge out parts of the Pearl River adjacent to the Jackson-metro area should go public this month. The Rankin-Hinds Flood Control District, called the Levee Board, should have a website by the week's end, Dallas Quinn with the Pearl River Vision Foundation said today. Quinn said the study will appear on the foundation's website.
Board attorney Keith Turner said some district leaders, including Levee Board Chairman and Gary Rhodes, the Flowood mayor, will travel to Washington, D.C., this week to speak with congressional leaders about the project. Federal funds are earmarked for the "One Lake" project, but the plans have taken years to get to the approval stage.
"We will be meeting with our congressional folks for the next several days," Turner said at this morning's Levee Board meeting. "... As we look towards getting this finished up and polished up and get it ready to submit (it) to D.C. towards the end of the summer, we are still making our rounds as far as getting everybody up to date on what's going on."
The flood-control district must release the draft study of the "One Lake" project to the public for comment, and leaders are tentatively planning a public meeting in Jackson for July 24. The district also plans to host a public meeting downstream, where the plan has been controversial. Once the 45-day public comment period is complete, the board will revise the study and send it up to the U.S. Army Corps of Engineers in Washington, D.C. The project still must pass various other reviews from the Department of Fisheries and Wildlife as well as Native American tribes, Turner said.
Once the Corps in D.C. approves the draft, the project plan will go back out for public comment again. A group of local conservation and environmental groups oppose the project, largely because of its potential impact to local wildlife and environment. District leaders maintain that the project's core purpose is flood control, but by flooding the Pearl out into a lake, the project will likely create desirable real estate lakeside in both Jackson and in Rankin County.
Additionally, the project will change the Pearl's ecology, driving away certain species, including the Ringed Sawback turtle, a recent study shows.
Read more about the "One Lake" project at jacksonfreepress.com/pearlriver. Email Arielle Dreher at [email protected].
More stories by this author
Support our reporting -- Follow the MFP.